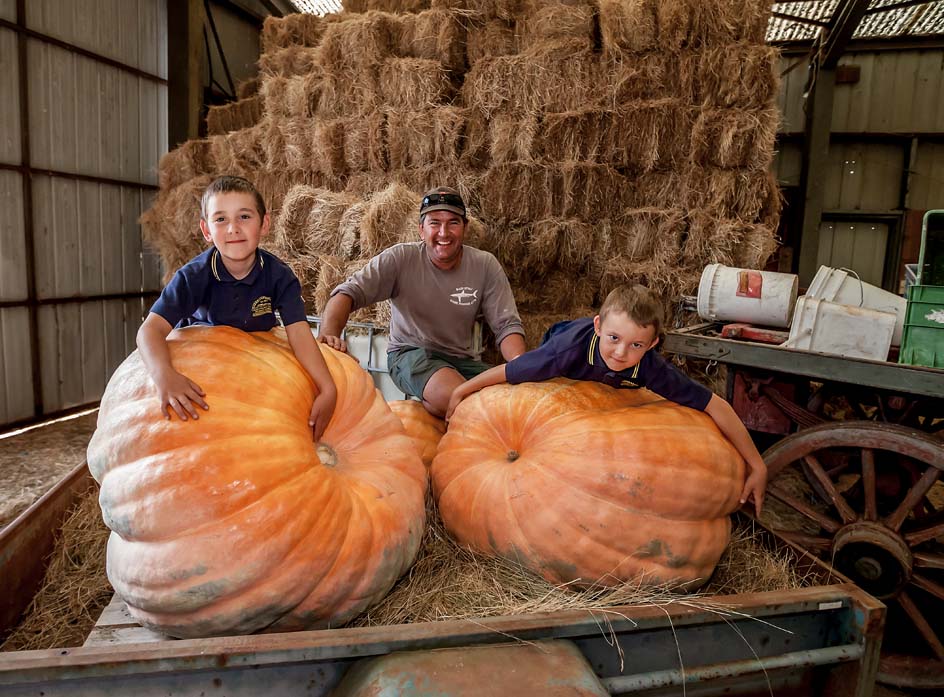 By Brodie Cowburn    Photos Yanni
Among the many attractions at the Red Hill Show in March, there was one that stood out as truly larger than life. Weighing over 200 kilograms, a giant pumpkin was one of the standout attractions of the day.
Guests at the show might be forgiven for thinking they had imagined it, but the pumpkin, which recorded a final weight of around one fifth of a tonne, was as real as real can be. The pumpkin is a result of the hard work of Tyabb Market Gardener Steve Taranto, who has been working on the huge project for months.
"We planted the pumpkins in October, this whole process takes a while. The type of pumpkin is called an Atlantic Giant, so it's not your regular everyday pumpkin," said Steve.
Steve took his prize pumpkin, as well as another slightly smaller one, along to the Red Hill Show and entered in one of their competitions, where Steve was recognised for his impressive feat.
"Heaviest Pumpkin was one of the categories in their Fruit and Vegetable competition section, we won that. There were two pumpkins we entered in the completion, the first place pumpkin weighed 204 kilos, and our pumpkin that came in at second place weighed 175 kilos," he said.
The big question still remains, what is it that motivates someone to grow a pumpkin that will end up weighing more than a human being? The answer, according to Steve, is that it's "a bit of fun."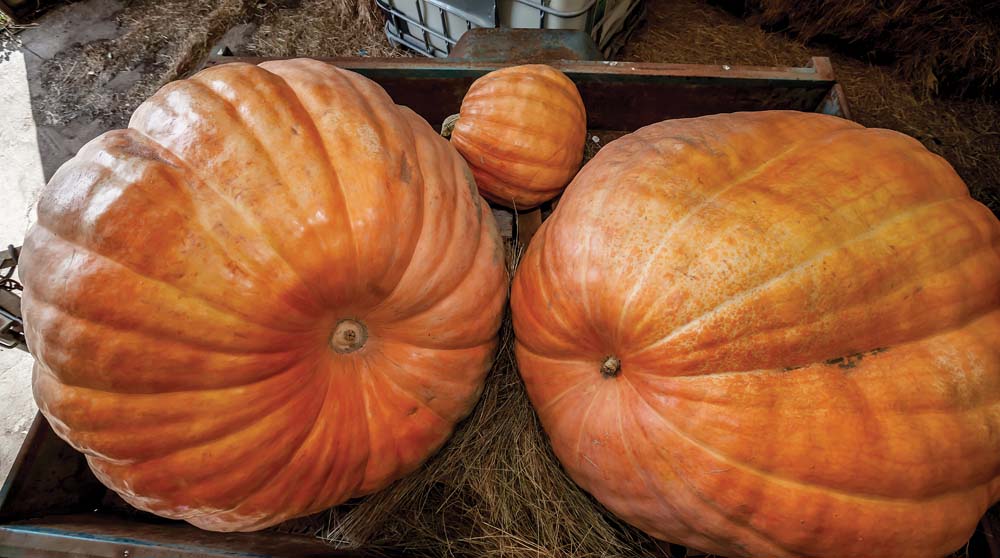 "I've been growing these giant pumpkins for the last eight years now. The kids love it and they love the Red Hill show. It started out for fun, but I've actually gone ahead and entered the Pumpkin in the competition for the last couple of years," he said.
Despite being crowned the Red Hill Show heaviest pumpkin champion, Steve said he welcomes more challengers for the title next year, and encouraged others to join in and get involved.
"I really hope more people have a go and bring them along in the future, it is great fun. There's lots of manure and fertiliser involved, but it's worth it," he said.
Now that the Red Hill Show has come to an end, there must be a decision made about what to do with the pumpkin next. Rather than making a football oval sized pumpkin pie, or turning it into enough pumpkin soup to fill a bathtub, the actual reality of the pumpkin's future is a little more practical.
"It gets fed to the cows," said Steve.
"We've still got it now, but eventually we'll break it up and the herd will clean it up. When it's fully grown it's really quite soft, it's not actually very good for human consumption."