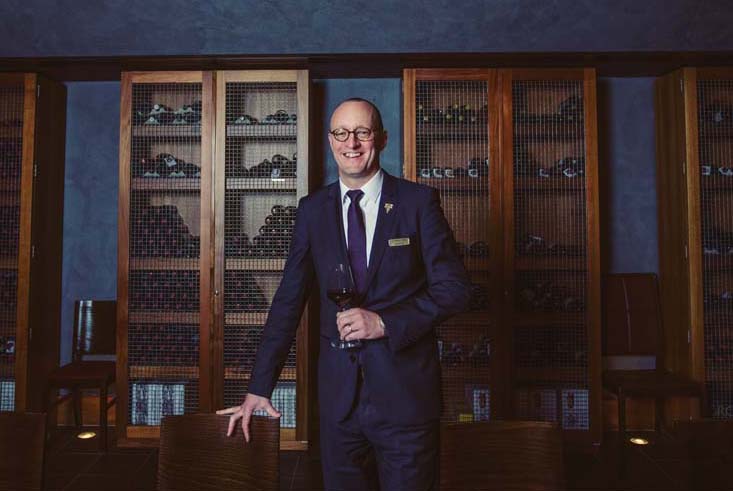 By Brodie Cowburn
The International Cool Climate Wine Show will be returning to the peninsula in May, offering guests a taste of some of the finest drops of wine that can be found in this region and beyond.
With a range of sparkling wines, Chardonnay, Sauvignon Blanc, Pinot Gris, Riesling, Pinot Noir, Shiraz and more available at their public tasting, there is something for every wine enthusiast no matter what their personal preference.
The Awards Dinner of the Cool Climate Wine Show is set to please guests, with masterful winemakers, sommeliers, and enthusiasts alike coming together to socialise and bond over their shared love of wine.
The wines will be judged by internationally experienced figures in the wine industry, with two of the judges being Sommelier Christian Meier, and Italy-based winemaker Alison Jane Hodder.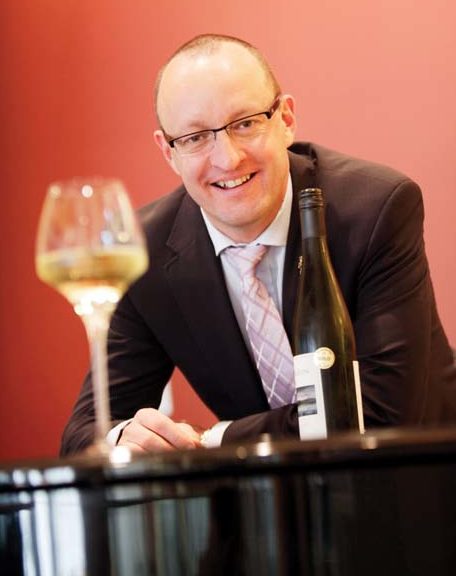 Christian Maier, who now resides in Australia, has come a long way since his humble beginnings with wine while working in England.
"I first got involved with wine many years ago while working in England in a French restaurant. While I was there my manager told me that the following week I was becoming the wine waiter. At that point my knowledge of wine was average and my grasp of English was poor. I bought all the wine books I could get my hands on and it went from there," he said.
From that point on, Christian was sent down a career path that would take him around the world, travelling to many different places experiencing all the world of wine had to offer.
"I was born in Alsace, It's a small area which has moved borders many times. I attended hospitality school at the age of 16, working in restaurants and such. I eventually travelled the world to Germany, England, and of course Australia,' said Christian.
"I didn't plan to work here, but when I worked in England I met an Australian girl and I came here on a six month tourist visa. Working in France had been incredibly hard; there was a lot of bullying involved and I decided that I wanted to stay here. I turned my holiday visa into permanent residency, got married, had a family, and never looked back."
Christian now spends his days working with the RACV as the Sommelier of their Wine Club of Victoria and Resorts.
"I currently work as a Sommelier with RACV Clubs and Resorts. Typically I look after the wine list on the menu. A lot of my role is also about creating wine-based events and supervising service, buying wines, entertaining guests, doing a number of things," said Christian.
Christian considers his career full of highlights, but he says he gets the most enjoyment out of getting involved with the winemakers and seeing just where the wines actually come from.
"The highlight of my work is being involved with winemakers and seeing where wines are made. I've been to different countries where you can really get linked with the feel of the wine and the story it tells you.  I've also had an opportunity to judge in lots of places, I've been through a number of different events and learnt a lot. One time I was alongside Judge James Halliday, which was an honour. I made sure I learned as much as I could," he said.
Christian will be visiting the peninsula for the very first time when he comes down for the Cool Climate Wine Show, and he says he is looking forward to tasting some of the best wines that the area can offer.
"I got involved because I knew Parandeep Ghumman, who is one of the few Indian Sikh winemakers in Australia. He owns Nazaaray Estate in Flinders, which is a vineyard on the south of the peninsula. I also happened to be a judge for the French Chamber of Commerce, which is involvement with the Cool Climate Wine Show," he said.
"This will be my first time in the area, and I look forward to judging. I do judging to keep the axe sharp, and I'm looking forward to being with my fellow judge members. I look forward to seeing some of the better wines," he said.
Judge Alison Jane Hodder will also be on board to add a little Italian influence to the event, making the journey from her vineyard in southern Tuscany all the way to Mornington.
"My parent's interest in wine rubbed off on me when I was pretty young. Then as a teenager I continued to cultivate an active interest, both academic and practical, in wine and everything related to fermented beverages.  Winemaking just popped up as a natural choice," she said of how she first fell in love with the world of wine.
"After graduating from Roseworthy and working for a while I figured that I needed to get a postgrad qualification in wine science in order to get an edge in the wine industry in those early years, especially being a woman in a male dominated industry. I chose Italy over the other possibilities, France, Germany, or California, partly because I was pretty crazy about things Italian, but also because I was offered a bursary by the University of Turin. My original plan was to head back to Australia after finishing the post-grad but then a pretty interesting job came my way, headquartered in Rome. That job lasted and grew with me for more than thirty years of development advisory work, and I retired last year as manager of the agency's global sustainable horticulture and crops programme."
Alison is currently situated in Italy, where she operates a vineyard which she has built from nothing over the course of a decade. Her experience in being a wine grower is sure to come in handy when it comes to judging the wide varieties of wines available at the Cool Climate Wine Show.
"I'm now a wine grower. My husband and I run a small vineyard and winery in southern Tuscany called De Vinosalvo. We've built it up from scratch over the past fifteen or so years and now we're getting a kick out of the recognition our wines are getting. I'm also taking an active part in our region's wine community governance," she said.
Alison's career in wine has seen her travel across the world, but she says she is especially looking forward to returning to the Mornington Peninsula.
"As a wine science student I managed to get round to most of the winegrowing areas in Australia and then others in Italy, France and Switzerland, learning heaps and meeting a load of interesting characters along the way.  I have been to the Mornington Peninsula and I like the landscapes and the vibe; perhaps it's because of my time in McLaren Vale but vineyards close to the sea always make me feel at home somehow," she said.
"The Cool Climate Wine Show is going to be a celebration of the achievements of those who push the climatic boundaries of winegrowing, not just in Australia but all over the wine world. It will be a benchmarking of wines from the newest frontiers of Australian wine against classic wines from renowned cool regions elsewhere."
---
The International Cool Climate Wine Show Public Tasting will take place on 22 May at the Mornington Racing Club.
The International Cool Climate Wine Show Awards Dinner will take place on 25 May, also at the Mornington Race Club.
More details and tickets are available from their website www.internationalcoolclimatewineshow.com