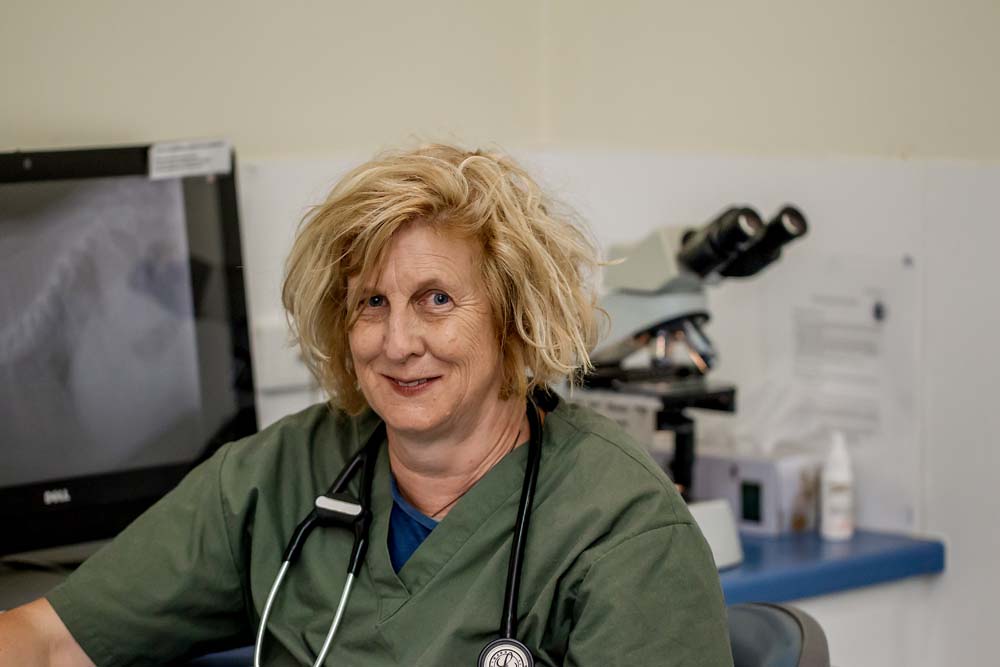 By Andrea Louise Thomas Photos Yanni
From the time she was a toddler, Mt. Eliza veterinarian, Sue Van Valkenburg knew what she wanted to be. She was naturally drawn to animals. When other girls had Barbies, she had stuffed animals. Her family always had pets. They even had a Macaw for a while when it escaped from a local theme park. It spent so much time at their house; it learned to mimic her mother's voice. Rescue animals practically had a homing beacon to the Van Valkenburg residence until young Sue was banned from bringing any more home. When her family moved from Southern California to Auckland, New Zealand, the path towards her dream began.
At 17 she went away to Massey University in Palmerston North, New Zealand to start in their very competitive pre-veterinary program. In the first year, students had to take eight courses and needed to achieve a high grade point average in all. There were only 55 places for 300 applicants, but Van Valkenburg was one of the 55. It took five years to complete all the coursework for her degree, but she felt it gave her a really strong foundation from which to build a career.
At university she worked predominantly with large animals such as horses, cattle and deer and smaller animals such as sheep and goats with the occasional chicken popping up. Knowledge of comparative anatomy was imperative when working with such a diverse range of animals. Companion animals were not the focus of her studies, but those were the animals she wanted to work with so when she ventured out she chose to work with them.
A day in the life of a veterinarian is varied. Van Valkenburg has chosen to work as a consulting vet, which means managing a whole range of issues from vaccinations and examinations to assessing emergency patients, which then reschedules the rest of the day. These kind of emergent problems are pretty common. An animal often comes in for one problem, but the consultation proves more complicated. The animal may need blood tests and an x-ray. Fortunately many practices now have bench side labs and x-ray machines so results can come back quickly.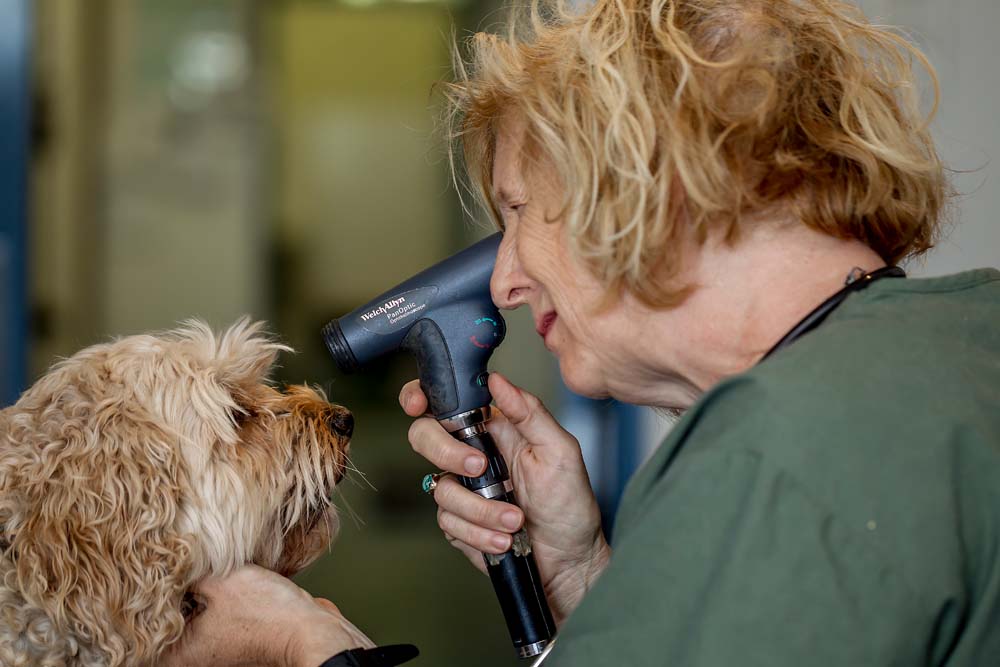 Animals and the people who love them are the best part of the job, she says, but also the incredible diversity of the work. The most challenging part of the job is being respectful of the varied needs and expectations of people. For instance, financial constraints might mean all the options can't be pursued or with older patients what can be done might not be best for the animal.
One major difficulty with being a vet as opposed to a GP is that your patients don't tell you what's going on. People often bring their pets in for one thing and then there's more to the situation. Sometimes the animals are reluctant to be there. They can become stressed, anxious or unfortunately, aggressive, but she works to give animals a fear-free experience.
As a people-person who also loves animals, she works to modify the expectations of the person who brings the animal in while making sure the animal is as comfortable as possible. People's perception about small animal vets is that their work is all about the animals, but it's actually largely about dealing with people. Being able to read people is really important and that ability is critical when helping pet owners make decisions that are in the best interests of their animals.
Over the course of her career Van Valkenburg has had the opportunity to work with some unusual animals and in some unusual situations. While working in England she had to treat a pregnant monkey. In South Australia she had a joey with a broken leg. In Samoa she worked with a charity that dealt with animal over-breeding. They had to catch the cats and dogs, desex them and then release them because that's what the community wanted. The dogs were operated on in open falas (meeting houses) with the community circling around to watch!
Above all a vet must be versatile and knowledgeable about many species and many specialties, such as: anesthesiology, surgery, dentistry, orthopaedics, endocrinology, ultrasonography, radiology, cytology and much of the microscope work often outsourced in human medical practices. A vet sees patients, handles preventative health, desexing, treating injuries, investigating masses as well as diagnosing and treating conditions such as heart disease and diabetes. It's interesting and rewarding work. With veterinary health there is one certainty: no two days will be alike.