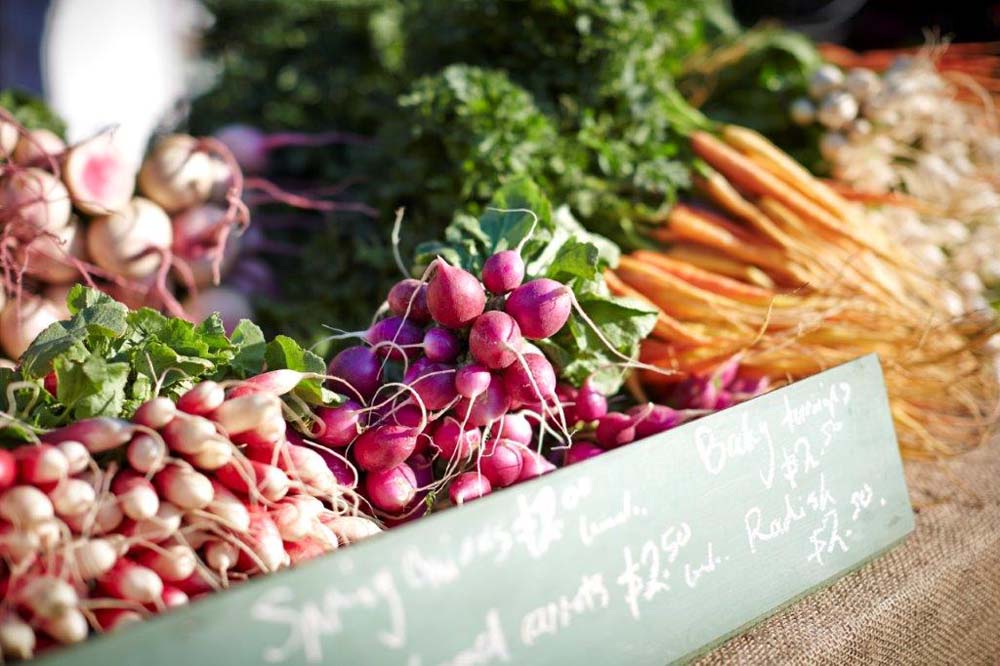 With such a diverse range of food growing locally the Mornington Peninsula's farm gates are a wonderful way to purchase direct from the people who have grown, reared or made it – and what better time to sample the best of the region than in Spring?
On Saturday 2 November Hawkes Farm are hosting an Open Day, celebrating all things Spring, including strawberry and carrot picking, tractor rides and loads of family entertainment along with their usual delicious range of produce in their farm shop.
Torello Farm also sell an impressive selection of local produce including heirloom vegetables, grass fed beef and lamb as well as preserves and take home meals, and in Spring they also run hands on workshops covering topics like wicking beds and compost making.
If hands on activities spark your interest, swing by Sunny Ridge in November when strawberry picking begins and then, after all your hard work, be sure to treat yourself to their famous strawberry ice-cream and desserts.
At Ripe n'Ready Cherry Farm you can pick cherries between mid-November to January as well as do a spot of trout fishing whilst visiting their farm gate shop. Sweet and morello cherries are also available for picking at the Red Hill Cherry Farm along with their legendary cherry ice cream, cordial, beer, cider and port.
At Benton Rise Farm in Tuerong a grand 1910 Red Rattler train carriage takes centre stage fully laden with local produce and gourmet delights, and a little further down the Peninsula in Boneo you'll find fourth generation King's Market Gardens selling their seasonal harvests direct from the farm.
For local cheese, there is no better place than the award winning Main Ridge Dairy who pride themselves in producing high quality goats milk that's lovingly handmade into magnificent cheeses. Visitors can meet the friendly goats, then kick back and sample a cheese platter and glass of local wine from the farmhouse.
The Peninsula also boasts exceptional olive oil producers including Hart's Farm who also make wonderful apple ciders from traditional English and French apple varieties and Green Olive at Red Hill whose farm store houses olive oil, olives, tapenade, relishes, chutneys and olive oil body products.
Long standing apple orchardists, Mock Red Hill continue to grow magnificent biodynamic apples, which are available from their charming cider lounge cellar door along with beautiful apple cider, juices and freeze-dried fruits.
Protein lovers will adore Woolumbi Farm who ethically farm rare breed Wessex Saddleback pork, Black Faced Suffolk lamb and Belted Galloway beef that's available from their on-farm butchers shop along with a wonderful range of complimentary chutneys and sauces.
And finally, if it's local seafood you're after, look no further than Safety Beach foreshore for Peninsula Fresh Seafood who sell fresh locally caught fish and mussels along with oysters, prawns, scallops and crabs.