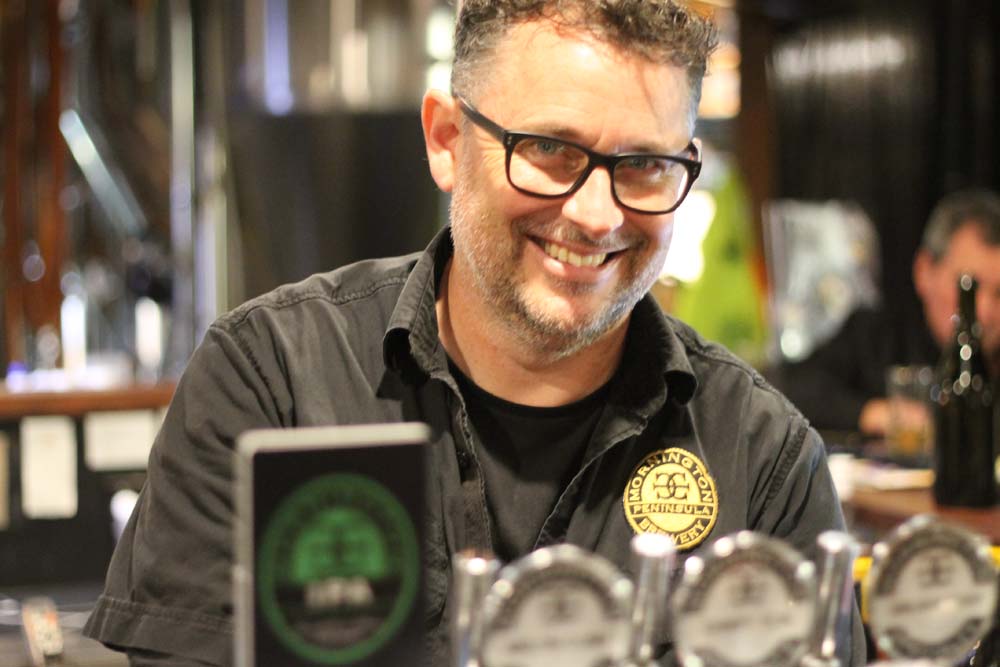 Mornington Peninsula Brewery is bolstering its core range and permanently adding a draught to their portfolio.
It was with great anticipation that the brewery launched its new, and already award-winning Mornington Draught last month. Set to be permanently on tap from mid-September, alongside their already infamous Pale, Brown, Lager and IPA, this latest release is tempting the utmost of Australian drinkers over to the draught-side of independent beer.
"Mornington Draught is designed for those who are looking for a little more from their normal draught beer and challenging the perception of this style of beer in Australia'' says Matt Bebe, CEO Mornington Peninsula Brewery.
The recipe for Mornington Draught, created right here on the Mornington Peninsula, uses premium Australian malts to deliver a distinctly pure Lager with a refreshingly full-bodied flavour and an unmatchable clean crisp finish. Draught has always held the reputation as the perfect brew for the Australian lifestyle and Mornington Draught without exception will be a great session beer to share with friends.
The brewery team, at Mornington have just under a decade of experience and have crafted more than 90 beer recipes during this time and have firmly cemented themselves as one of Australia's leading independent breweries. Well regarded for his innovation, Matt, was also a key instigator of the Beer Cider and Spirit Trail that sees a collaboration of the burgeoning craft brewery scene here on the Mornington Peninsula.
Beer lovers who mention reading Peninsula Essence will be able to enjoy a pot of Mornington Draught on the Brewery for free* at their Watt Road premises, and will soon be able to buy instore and on tap in venues all across the Mornington Peninsula. 
---
*Limit one per person and available only at Mornington Peninsula Brewery Watt Road Mornington during the month of October 2019