Photos: YANNI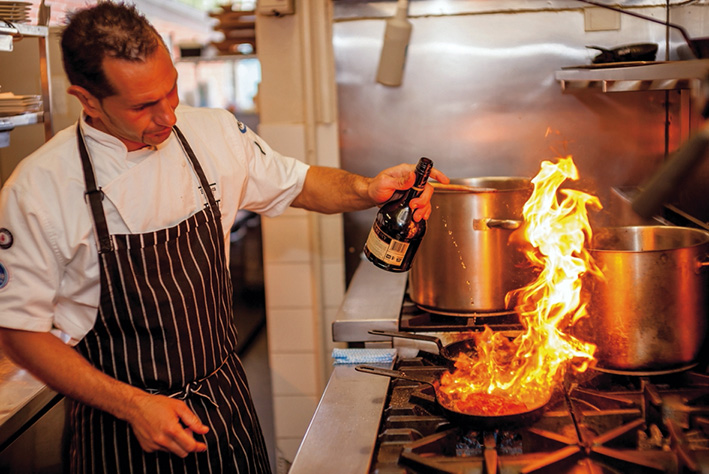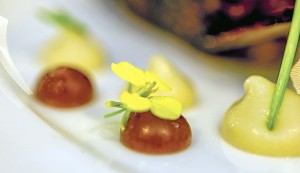 With another chefs hat awarded to Terminus for the fourth consecutive year, Flinders Hotel head chef Giuseppe Pisciotta takes it all in his stride, remaining passionate about cuisine and inspired by his Italian upbringing.
Born in 1981 in a small town called Mazara Del Valla, in the region of Palermo, Sicily, Giuseppe grew up surrounded by food with his mum and Nona teaching him how to make pasta, and quickly becoming the biggest influence in his life.
"My best memories are at home when my Nona and mum would show me how to make pasta, and eating food was a time when everyone would come together and enjoy each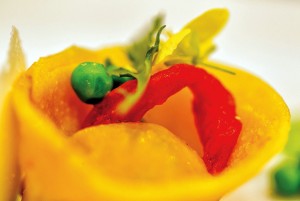 other's company," says Giuseppe. "It made me want to be a chef and gave me a strong passion for cooking, and sharing this experience with other people. It all started when I was three years old. My Nona just loved food and her thing was to keep all the family together around the table. I will never forget the smell of the sauces in the morning and the fresh baked bread. Nona would call me at 6am and my cousins and I would make bread with her."
Although a far cry from southern Italy, Giuseppe has continued his family tradition of cooking right here on the Mornington Peninsula, after coming to Australia for a holiday five years ago, and deciding to stay.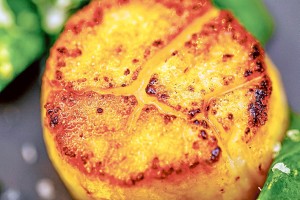 "I did my apprenticeships in local restaurants in Italy, as by that stage the family had moved to Milan. My most memorable time was at Camp di Cent Pertigh, a famous restaurant in a 16th century farmhouse, between Milan and Como," says Giuseppe.
Learning to cook with his family, and growing vegetables and meat on the farm, combined with classic Italian training was the best education, young Giuseppe could have asked for, but he still dreamed of working further afield and loved watching other chefs create and learning from them.
"I worked in Michelin star restaurants and was able to learn from famous executive chefs like Carlo Cracco and Claudio Sadler, and when I came to Melbourne, worked at Caffe é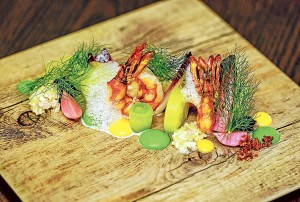 Cuccina, Caffe Baci and Atlantic restaurant at Crown Casino, and Piazza San Marco as a business partner."
These days, 34-year-old Giuseppe calls the peninsula his home, and has settled into the relaxed lifestyle beautifully.
"I start my days going for a run along the beach or taking my two dogs for a walk, and love working in Flinders," says the chef who has been working at the hotel for two years, and become an integral factor behind the success of Terminus, embracing his role as head chef and continuing to inspire his team with creative culinary flare.
"We have a great kitchen garden and we all love going out and foraging for fresh produce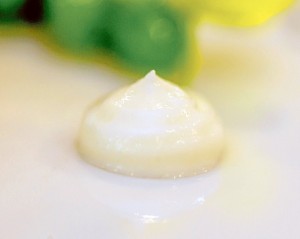 to cook the day's meals with. It is important to have respect for all the ingredients we work with, from the fruit and vegetables to the meat which a farmer has had to nurture," says Giuseppe explaining that it is about honoring the produce as well as being able to cook.
"To be a good chef takes a lot of dedication, patience and love of food. If you cook at a restaurant, or at home, you cook to make someone like it. What you cook has to be something that you would like yourself and you must cook with passion."
For the Italian chef this means recreating his heritage as much as possible and paying homage to his Nona using the basic elements that she taught him to use.
"My favorite item on the menu is the handmade ravioli which is my Nona's recipe. I just change the way it is presented but I have kept it in my heart for a long time since I was a child," he says.
Giuseppe explains that most of the dishes have some Italian background, fused with Australian and modern European influences.
The unique dining experience at Terminus takes you on a journey of the senses with a strong influence on seasonal produce and some all year round favorites.
"We are preparing for the summer menu now and have aged duck which is very popular in Australia with Italian radicchio, roast onion pieces and crumble made out of pancetta and duck livers. The scallops and seafood is very popular too, as is our marinated salmon with sesame crust, and we use Australian and local ingredients as much as possible. Being in Flinders, the seafood is amazing with baby red mullet, and calamari locally caught," says Giuseppe, who has taken himself off to the pier to catch calamari on the odd occasion, albeit unsuccessfully.
Regardless of what Giuseppe is cooking, he insists the most important thing is to have respect for everything you put on the plate.
"My secret to success is love and passion for food, and respect for every item on the plate. It has all been through a journey and other people have had to work hard to make it happen, whether its beef, chicken or vegetables, you must have respect for the people who have grown and touched the food. The meat on the plate has to be respected. It was once alive, eating grass and drinking just like us. I try to teach that to my boys in the kitchen, respect for food and passion for cooking. My Nona taught me that."
Flinders Hotel Terminus
Phone 5989 0201  www.flindershotel.com.au
First published in Peninsula Essence – Summer 2015/16