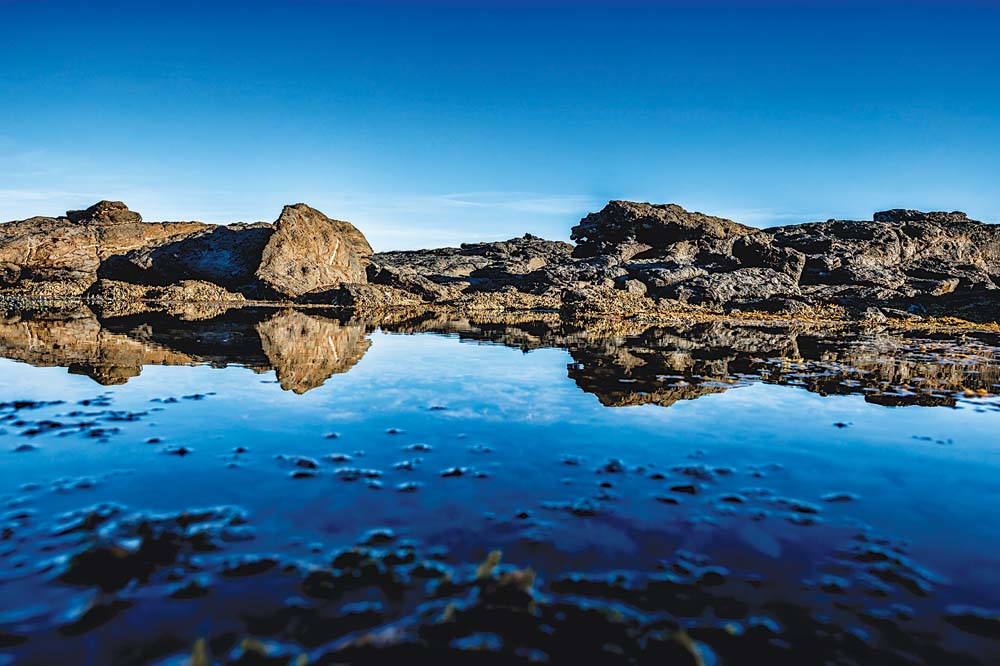 Words & pictures by Yanni
Ranger Julia Pickwick enthralled and educated a group of excited rock pool ramblers at Mushroom Reef in Flinders in January. Mums and dads and kids alike fearlessly overturned rocks and seaweed, discovering a myriad of sea creatures and shell fish.
Some of the sea life found included Green Chitons – a relative to the prehistoric Trilobite, crabs, elephant snails, tube worms, little green sea stars, banded brittle stars, blue periwinkles, false limpets, sea centipedes, flatworms, Waratah anemones and shrimp.
All the found life was put back after it was studied – in the same place it was discovered –  in order to maintain the delicate ecosystem balance of the rock platform.
Some of the younger children were so amazed at what they were finding, barely containing their excitement constantly calling Ranger Julia over to show what they had discovered.
It was an hour of wonder and discovery down at Mushroom Reef in Flinders as part of the Parks Victoria Junior Rangers school holiday program.
If you can't make it to a ranger-guided activity this summer, you can still be a Junior Ranger. Check out the 'Make and Do' section of www.juniorrangers.com.au for fun activities you can download and take with you to any park or reserve.
All activities are free, but bookings are essential at www.juniorrangers.com.au.
Children must be accompanied by an adult at all times.