Mornington Peninsula has its own family owned and operated Single Malt Whisky distillery, Chief's Son, located in Somerville just five minutes off Peninsula Link.
Their tasting room is a hidden gem in an industrial area where you can sit and sip the nectars of the barrel, whilst being guided through a range of whiskies, all the time learning how whisky is made, what makes their whisky so unique and other whisky banter whilst overlooking the working distillery floor and barrel bond area.
Tours by the Distillers are a truly unique experience with their insights, the opportunity to get up close and personal with the still, taste whisky straight from the barrel and anything else special the distiller might have hidden away – it doesn't get much better than that!
Come and congratulate them on their most recent win at the Australian Distilled Spirits Awards, you may even get to sample the award winning spirit – if there is any left!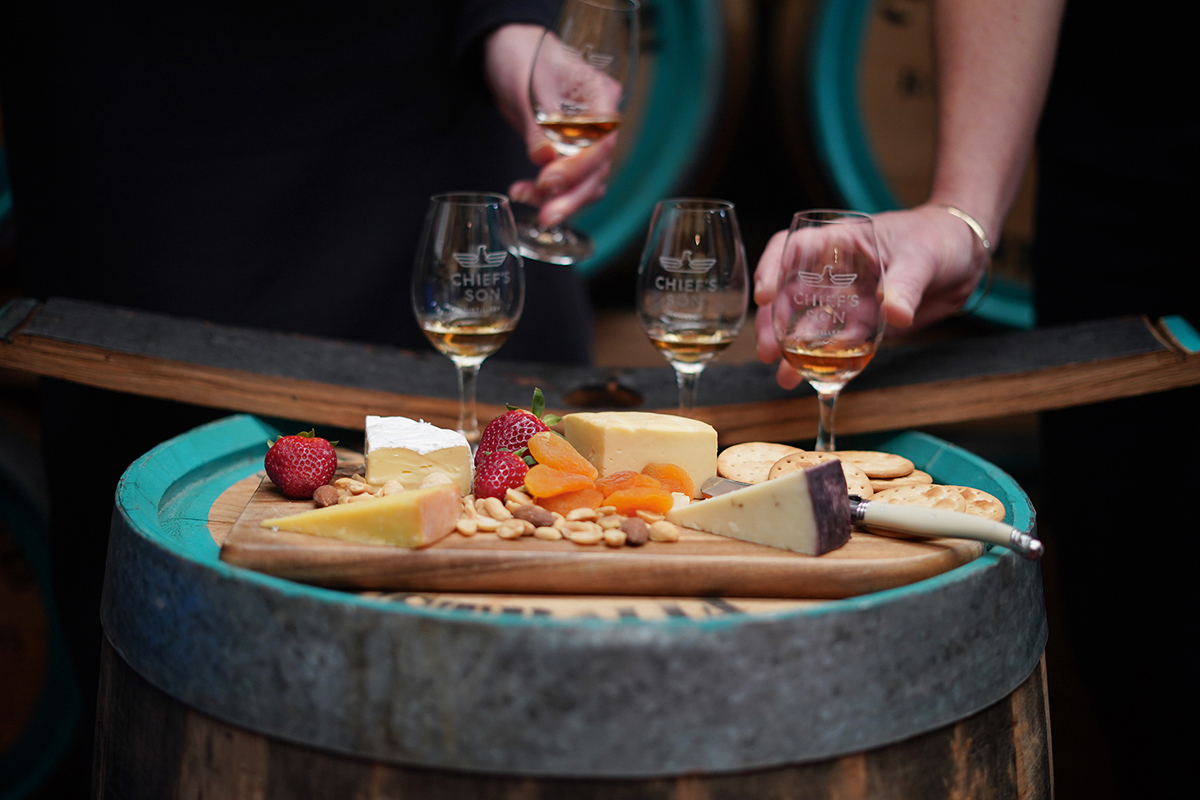 GET INVOLVED:
✓ Whisky tastings
✓ Distillery tour, cheese platters and whisky tastings direct from barrel and still
✓ Meet the distillers
✓ Master classes – private and corporate, onsite and offsite
✓ Bottle sales
✓ Social events
---
Whisky Tasting
Mon-Fri 10am-4pm
Sat & Sun 11am-4pm
Whisky Tours 
Fri, Sat at 11am
Check website for extra days in January.                
A: 25/50 Guelph St, Somerville
P: (03) 9013 0859
W: chiefsson.com.au