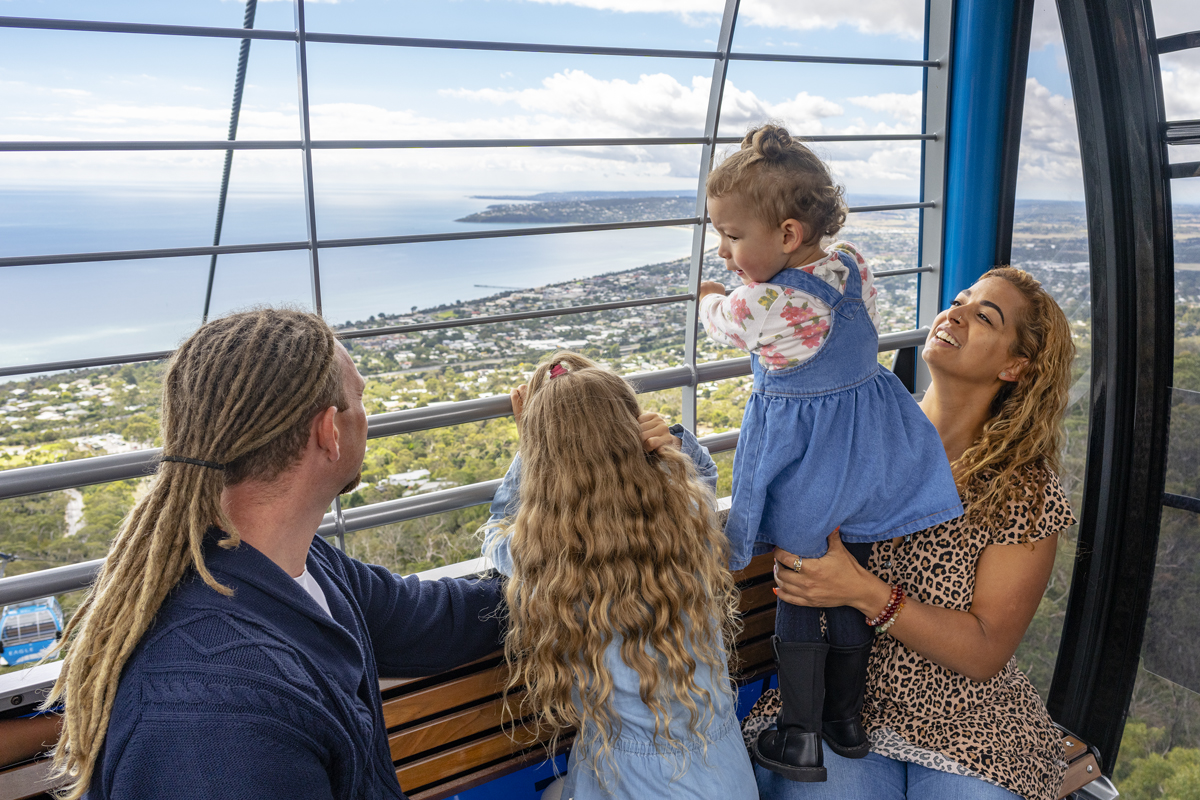 Spend summertime soaring the heights of the Mornington Peninsula with scenic views across Port Phillip Bay towards Melbourne, the coast and beyond
In recent years, the Eagle has become known for its seasonal festivals and events. With extensive interior renovations complete, it's time for the exciting Eagle Summer Festival to begin and the buzz in the air is palpable!
From 26th December until 26th January you can enjoy a varied schedule of fun filled family friendly activities running every day!
Eagerly awaited by locals and holidaymakers alike, the Summer Festival showcases the best of the Peninsula in a magnificently breathtaking setting. Partnering with local businesses and community groups, the Eagle has put together a program that features local talent and creative collaborations.
From face painting, Lego and kung fu sessions, to balloon twisting, kids dance programs and magic shows, there's always something on for everyone these holidays! Get competitive with outdoor activities set up at our revamped beachy base station, try kids yoga, or join in our collaborative painting class!
At the summit station enjoy a quality, casual dining experience at the newly refurbished Eagle Café. With amazing views from nearly every table and an expansive outdoor deck, there's plenty of room to sit with a coffee and a snack or even a local wine or beer… while the kids enjoy a holiday crafting session or roving musical performance!
Arthurs Seat Eagle is open from 9am until 6pm every day of the Summer Festival. To book tickets and see the full Summer Festival events schedule, go to aseagle.com.au
Arthurs Seat Eagle – there's always something on these summer holidays!
---