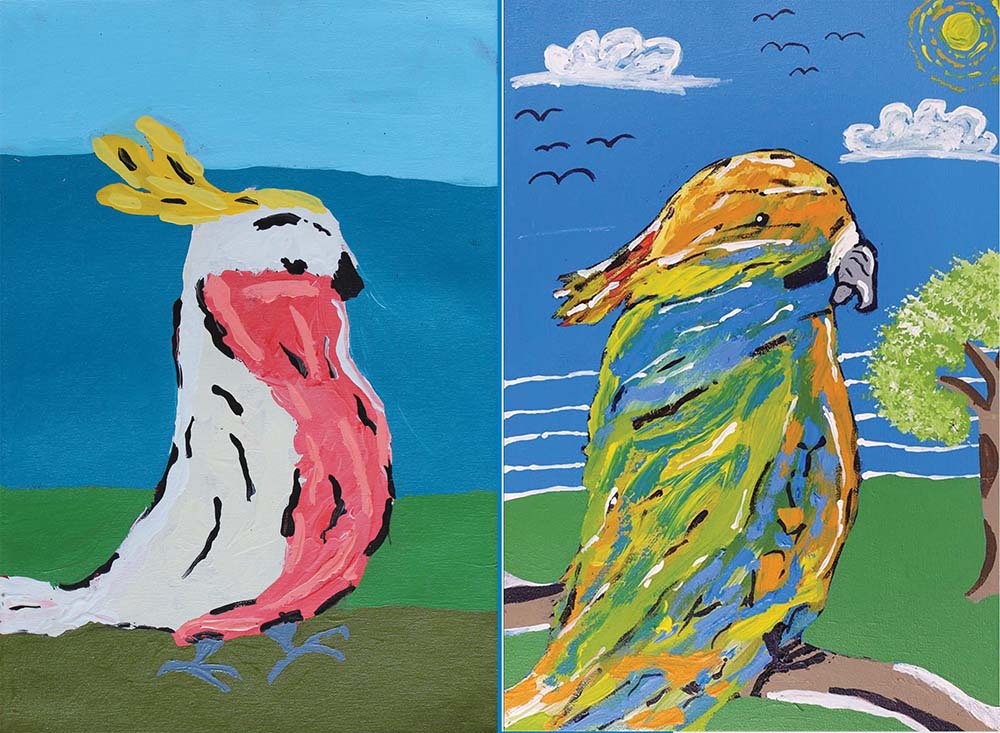 The McCullochs/Whistlewood Gallery December Christmas show of Aboriginal art and gifts this year is also doubling as a sneak peek of their new gallery space.
On show, says co- curator Susan McCulloch, is an exciting new range of licensed design and original items. These include paintings, small wooden and fibre carvings, jewellery, weavings, sophisticated art cushions and covers, Christmas decorations, cards, wrapping paper; ceramic and fabric homewares such as teapots, table cloths, glasses cases, mugs, bowls, dessert forks and spoons, gift and travel items such as shoulder bags, socks, cosmetic bags and much more. Aboriginal artists receive royalties on all sales.
"Our Christmas show enables us to focus on these smaller items which combine the best of design with Aboriginal art," she says. 'This is a real growth area and is involving an increasing number of companies who demonstrate how to license artwork from Aboriginal artists ethically and return them significant income."
Complementing this will be an exhibition of paintings including quirky small bird canvases and unique hand painted metal dogs and kangaroos by Warlukurlangu Artists of Yuendumu.
The McCulloch's new space will replace their Whistlewood home gallery as a regular exhibiting space. "It's been great showing art at Whistlewood over the last 8 years," says Susan. "However we've rather outgrown our home gallery and it'll be great to be more in the public eye." Whistlewood will be open for special showings and events.
The new gallery, whose name is being kept under wraps at the moment, will be opening formally in early January.
The Christmas show will be open daily 10.30-4 until December 24.
A: 1/39 Cook Street, Flinders
T: 0419 896472
E: info@mccullochandmcculloch.com.au
W: mccullochandmcculloch.com.au