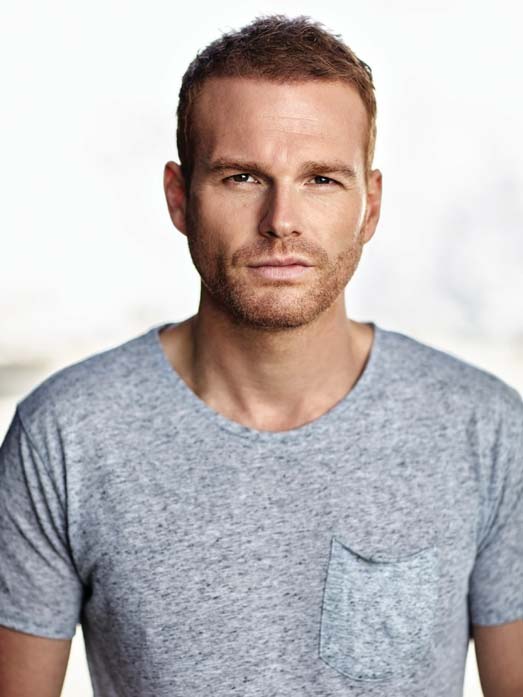 By Brodie Cowburn
It's said that sometimes art imitates life, which couldn't be more the case for filmmaker Martin Copping. Having been hit with his own personal tragedy including alcohol addiction, Martin turned to the camera to raise awareness and highlight some of the issues that have previously affected his life.
'The Dunes' is a psychological thriller directed, written, and shot by Martin, which was taken across the Mornington Peninsula. The film focuses on the topic of alcoholism, which is an issue that hits particularly close to home for Martin.
"The film is a story about an Australian writer who moved out to Los Angeles to pursue his writing career. His life's not going exactly the way that he hoped and he has to go back to Australia to deal with some personal things and sell his family home in the fictional town of The Dunes. When he goes back a figure from his past comes back into his life, and that sets the story," he said
"I wrote the film after my mum passed away two years ago. She had a severe drinking problem, and I watched her deteriorate more and more over the years; it was a very challenging thing to witness. Obviously growing up with something like that, it has a pretty severe impact on a young kid, and it certainly did for me. I struggled with being a part of that environment, and making the film was a bit of a cathartic exercise.
"Recently I'd also broken up with a girl, and I finally said enough is enough, and instead of turning to negative things to get through all of that I made sure everything I did was really positive and I pushed myself to do something that would help not just me, but other people."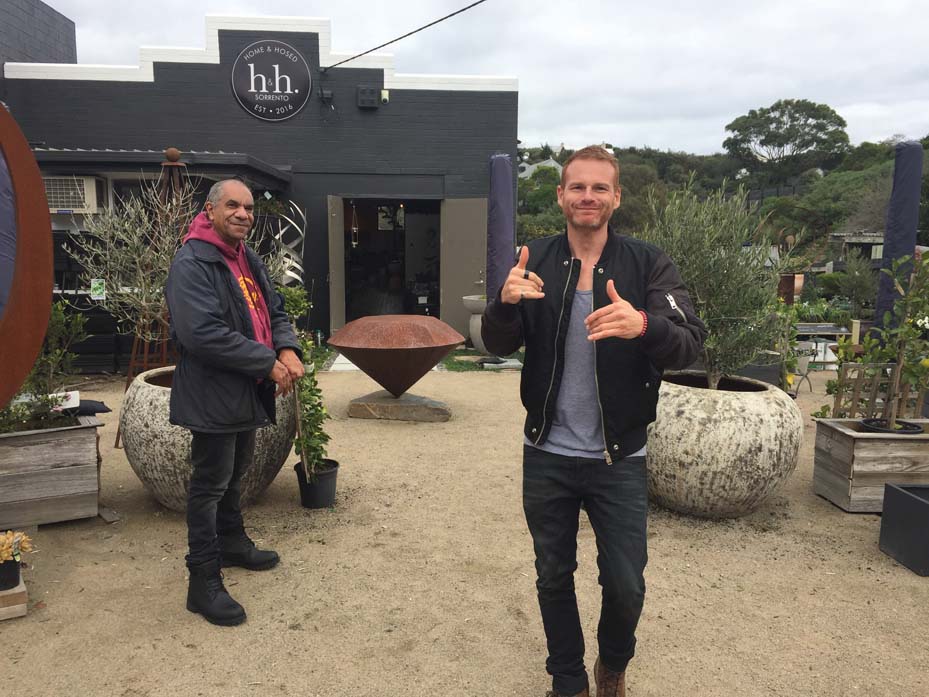 Martin has taken the tough step of channelling his real life struggles into his film, which he says he has done in hope of preventing others from suffering in the same way that he has in the past.
"This is a fictional story, but it's a cautionary tale of what happens if you don't face your problems and instead choose to mask them with alcohol or drugs. I want to use the film as a platform to start a conversation primarily about substance abuse, which is something that I've witnessed firsthand. It can be really difficult for people to speak about their problems sometimes, so I wanted to start conversations where people can share the difficult things they're going through and share them in an uplifting way rather than turning to destructive solutions like substance abuse. It's been an incredible experience," he said.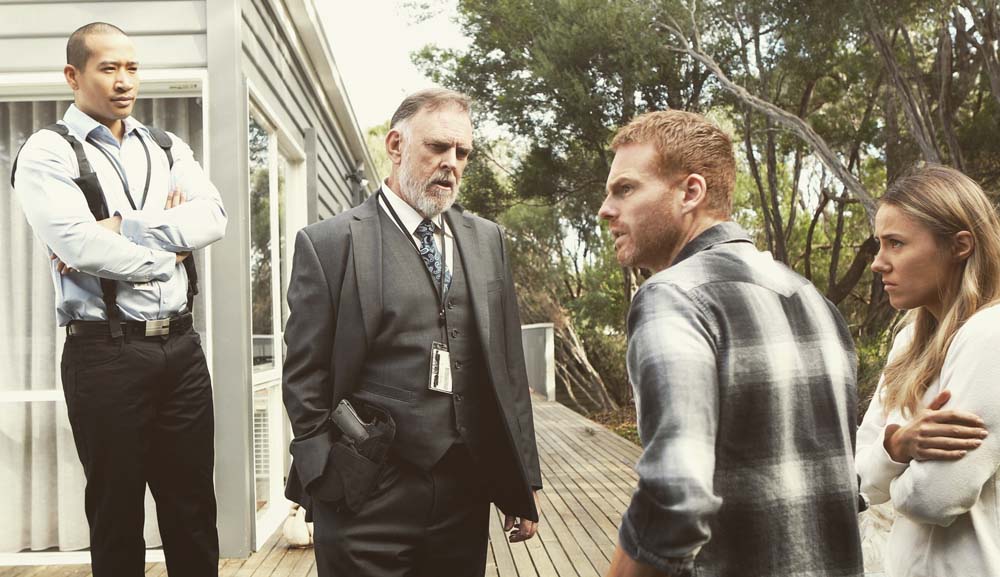 The process of getting to work on the film is something that certainly didn't take much time for Martin, who immediately put his head down and got started after the idea first popped into his head.
"Almost instantly after all this happened the idea for a film was born, and I pitched it to a production company and they came on board. I then wrote the script in 10 days, flew back to Australia in 10 days, and shot the film in 10 days. I ran a Kickstarter to help pay for it, and I really wasn't expecting the response that I got, I've been getting messages from complete strangers who finally felt comfortable talking about their issues, and a lot of people became involved with that campaign. I had friends of mine reach out to me to talk about their suffering, and I hope the message keeps spreading and it continues to help people. We raised 50,000 dollars through the Kickstarter in two months," Martin said.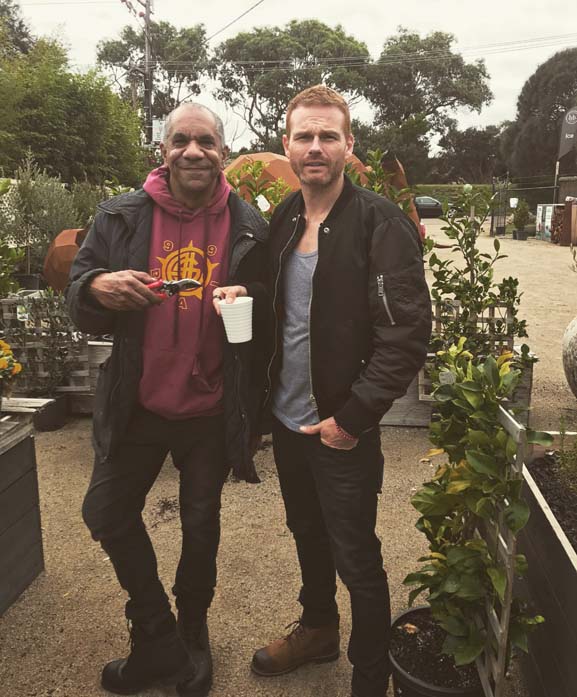 Filming has taken place across Rye and Blairgowrie, and certain scenes have also been shot in Los Angeles. Martin said he was inspired to film the movie around the peninsula after spending time here when growing up.
"I spent all of my holidays in McCrae, which was to me one of the most beautiful parts of my childhood. All my friends would come to stay with us and we'd go for all sorts of adventures, so the peninsula really was involved with all of my childhood. My mum and dad later separated, but remained best friends and lived close to each other in Rye. After mum died, dad moved to the Village Glen and I bought his house from him. That was the area where the idea was sparked," he said.
"Obviously I go to the beach every day and swim in the rock pools, and I consider it one of the most beautiful coastlines in the world, and I think it's as good as any beach you'll find anywhere. I had a house, a quiet spot to film, I could fly drones, the location just ticked so many boxes. There's something really magical about the Australian countryside that I want to show the world, because anyone who goes there just thinks it's a paradise.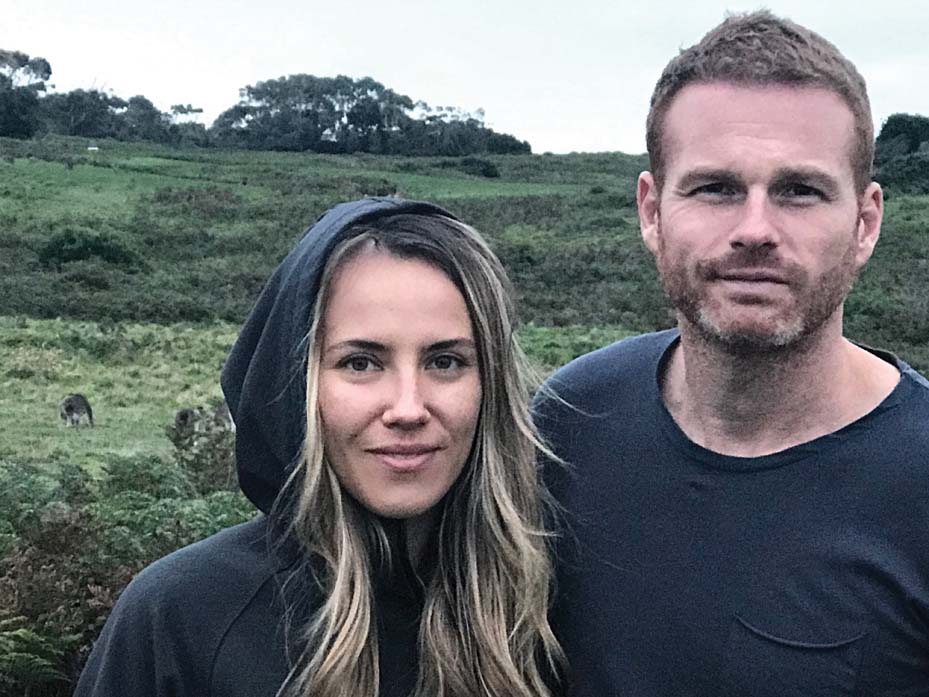 "Filming in Australia took place in early 2017. We shot on the way to the airport, on the plane, as we were leaving, and all throughout the next ten days we were here. After that we shot a portion of the film in L.A. late last year, before I returned to Australia this year to shoot even more footage."
Among the names set to appear in 'The Dunes' are Tim Phillipps (Neighbours, Animal Kingdom), Jacinta Stapleton (Never Tear us Apart: INXS, Shappelle), David Ross Patterson (Frost/Nixon, The Curious Case of Benjamin Button), Alexandra Davies (X-MEN Origins: Wolverine, McLeods Daughters), Maria Volk (Wolf Creek 2, The Pacific), and Kate Neilson (Killer Elite). The film will also star Martin himself, who has a long history in the Australian film industry.
"I got my start as a kid because my dad was working in the industry. I used to get plucked out of school every couple months to film another commercial because whatever kid they had cast would freak out on set, so that's how I got started. I grew up with a camera in my face. I moved on to Aussie TV through my teens and '20s. I moved over to L.A. in about 2009, and I've been slugging it out there ever since," Martin said.
"My background since moving has been in independent film. I've also done a couple of little guest spots on shows like Hawaii Five-0 and Hand of God, but my main roles have been in independent cinema. I did a film called Zombie Hunter, which was the first film I did when I got out to L.A. and it was a lot of fun. I shot another film back in Australia called Battleground that was bought by Lionsgate, and I also shot a film last year called The Last Full Measure which is probably the biggest production I've done. It had Samuel L. Jackson, William Hurt and Ed Harris, that was an amazing experience."
---
Martin is currently considering distribution options for 'The Dunes', and he says that he hopes to release the film in early 2019 at the latest.