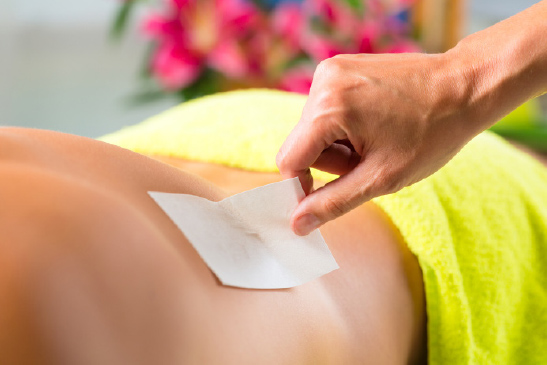 By Melissa Walsh
Brotox, manzilians, dermal fillers and laser treatments – Peninsula Essence delves into the mystical world of manscaping to discover it's more common than you think.
It all started with face cream. One day men caught onto a routine that women have been doing for years – moisturising and cleansing. They thought it was pretty good; their skin looked better and felt great. White collar, blue collar it didn't matter – men were starting to take more care of themselves.
These days there is an entire industry devoted to men's treatments and it doesn't stop at moisturisers. They're having things plucked, shaved, lasered, waxed and injected, and the male grooming business is booming. No longer is there the social stigma of men paying too much attention to their looks. A monthly haircut at the barber is no longer a chore that they have to endure, and regular body waxing has become part of the norm for some.
Cosmeticians and beauty therapists have noticed a steady rise in the number of men coming to salons for treatments over the last few years.
Emily Pratt, owner Brazilian Butterfly in Frankston, said the male clientele has more than doubled since she started six years ago.
"We still have a lot more women than men of course, but we have a regular male clientele who have waxing and other treatments," said Ms Pratt. "I have really noticed more men coming in the past 12 months for treatments like an eye brow tidy, back and shoulder waxing, chest and stomach waxing and men's Brazilians. Men are a lot more conscious of that they are taking off their tops in summer so the body waxing increases then."
Brazilian Butterfly Frankston has seen the number of male clients double in the past 18 months for both waxing and spray tans.
"Men come in for spray tans and we sometimes get couples going away together who want a tan," said Ms Pratt. "We have clients of all ages from 20 year olds to 65 year old men."
Ms Pratt says that Brazilian Butterfly has always offered the same services to men and women but credits the increase in male clientele to changes in men's attitudes.
"In days past men would never think to come in and get a Brazilian or even a back wax but now it is more acceptable. Men are taking much more care in their appearance and are willing to have hair removed if their wife, for example, doesn't like their hairy shoulders. As we also specialise in laser hair removal, and some men opt for that treatment to permanently remove hair."
It's not just stray hair that's being removed. There's been a resurgence in the number of men having more permanent procedures with cosmetic injections and laser treatments.
Alana Dyer, owner Peninsula Life Medispa, has seen a massive increase in male clientele since opening the clinic ten years ago.
"As a medispa, we specialise in non-invasive cosmetic procedures like anti-wrinkle injections and fillers, laser treatments and peels, and the past two years have seen a sudden increase in male customers. About thirty per cent of our clients would be men for the medispa treatments, with many having regular brotox, fillers and laser treatments," said Ms Dyer. "Even my husband who is a tradie loves his brotox so it is becoming a lot more acceptable."
Ms Dyer says it is usually men from their thirties right up to their sixties having treatments.
"We have a lot of guys who are getting married having laser treatments and then anti-wrinkle injections as a package before the wedding day. And we have many men in their 50s and 60s getting fillers and injections to help with a loss of volume in the face. While they are here they often decide to get something waxed and it opens their eyes to all the wonderful treatments available to them," she said. "In general, men are taking better care of themselves, and cosmetic procedures are no longer taboo."