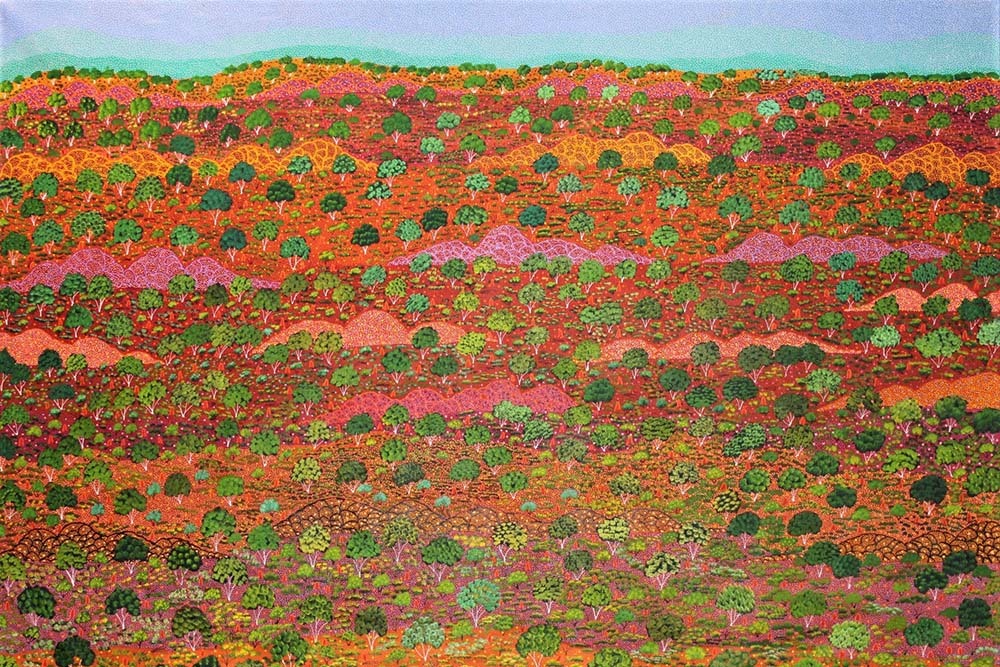 Panoramic landscapes and paintings of bush flowers and plants feature in a solo exhibition by one of Central Australia's most talented younger generation painters at Everywhen in March.
Alyawarre artist, Selina Teece Pwerle, 43, is from Ampilatwatja in the Utopia region of the NT, approximately 250k north-east of Alice Springs.
Selina has been painting since she was a young woman, having grown up amongst some of Australia's most famous Aboriginal artists. These include award winning Gloria Petyarre and the late Emily Kame Kngwarreye whose 'Earth Creation' set a record for a work by any Australian woman artist when it sold at auction in 2017 for more than $2m.
Although not directly related to these artists, due to the communal nature of Aboriginal art, Selina absorbed the practice of art making from a young age. Her mother Lulu Teece Petyarre is also a well-known artist.
Since she started painting in the early 2000s, Selina has developed her own unique styles to represent the plants and flowers of her region. She especially paints her country after rain when it is blanketed with lush grasses and flowers. A favoured theme is the leaves of the spinifex plant as they move in the wind, while gum blossoms, outlined in delicate dots and lines are featured in others.
Her luminous landscapes are of her father's country and that of her own birthplace of Antarrengeny in the heart of Alywarre lands.
In brilliant colour and precise detail, Selina's expansive vistas depict the rivers, red earth, trees, flowers, hills and the ever-changing light of the outback with an intimacy born from her own observations and lifelong knowledge of these lands and that of her forebears who have lived on them for millennia.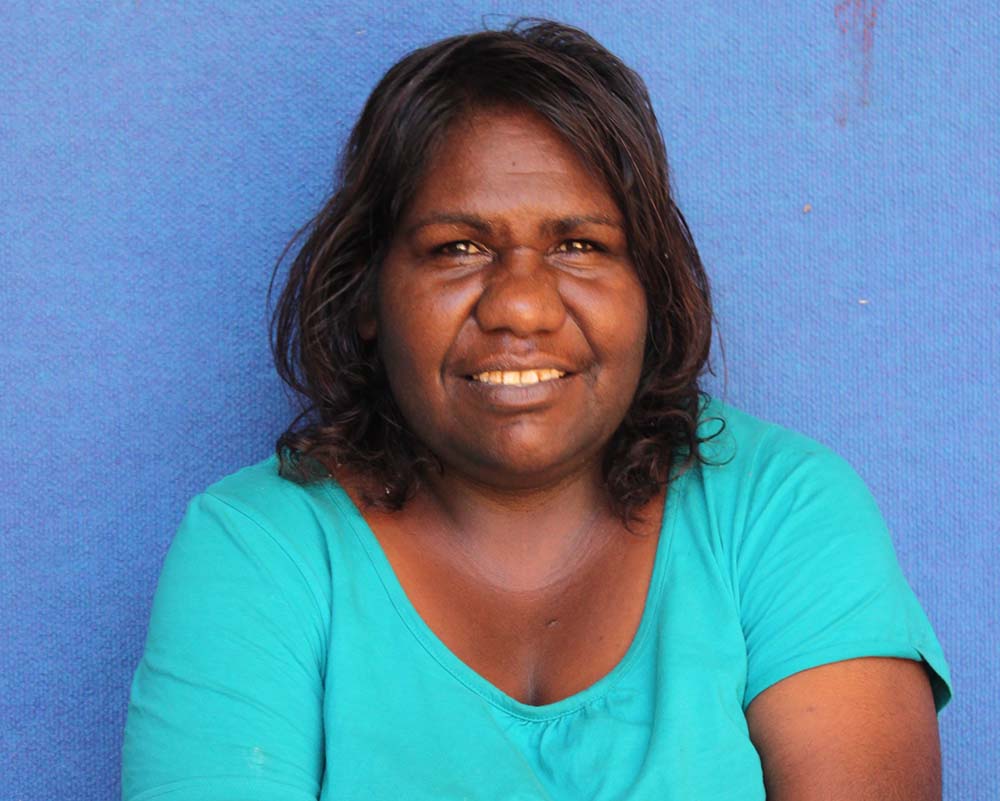 ---
Selina Teece Pwerl, Antarrengeny – My Country, runs from March 19 to April 6
EVERYWHEN ARTSPACE
A: 39 Cook St, Flinders. T: 5989 0496
E: info@mccullochandmcculloch.com.au
W: mccullochandmcculloch.com.au
Open Fridays -Tuesdays, 11am-4pm. Wed & Thurs by appointment