Blairgowrie Yacht Squadron 2 – 5 April
The Blairgowrie Yacht Squadron Easter Art Show is back, celebrating its eleventh year in 2021. A highlight in the local community's calendar, the BYS Easter Art Show runs over the Easter long weekend and is proudly supported by Belle Property, Blairgowrie and Moonee Ponds Periodontics & Implant Centre. The show raises funds for the BYS rescue boat fleet which is used to support junior, community and disabled sailing programs and has gone from strength to strength since it began in 2009.
The ongoing success of the Easter Art Show is largely due to the quality and diversity of works on display which is refreshed each year. Artists from Melbourne, the Mornington and Bellarine Peninsula's, by invitation only, have their works exhibited showcasing a broad range of artistic works from a variety of media. Feature artists this year are photographer Ronald Tan and artist Claire McCall, who will be joined by returning and new artists including indoor and outdoor sculptors. Outdoor sculpture takes pride and place on the deck and lawn which adds to the ambiance of the club.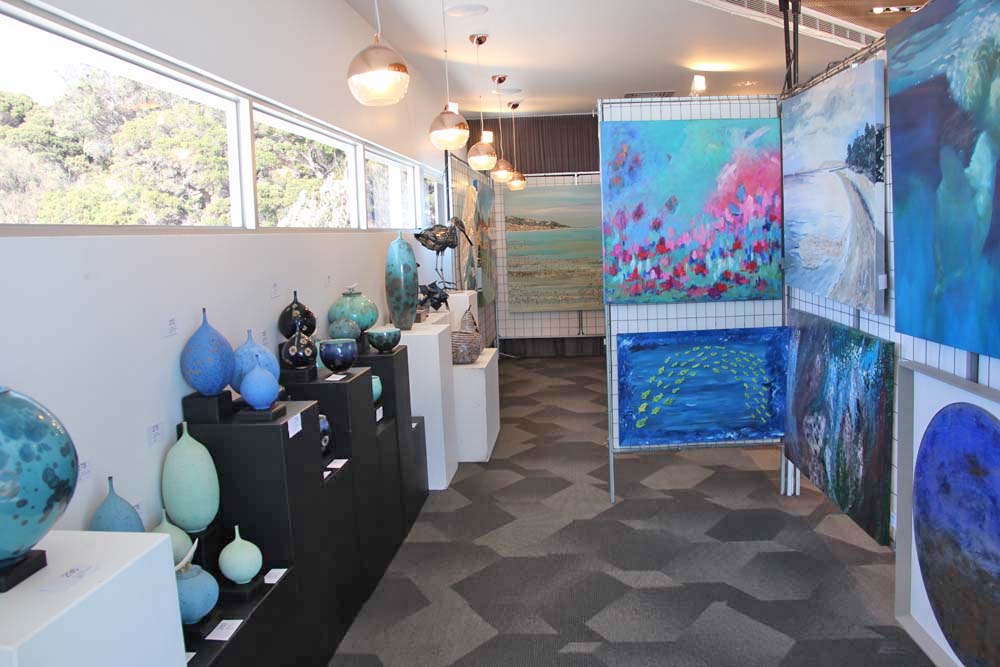 Ronald Tan is a hobbyist seascape and landscape photographer. Tan grew up in Melbourne and first learnt photography in his teenage years shooting black and white film. He ventured into the world of digital photography during his university years which allowed him to hone his skills and develop an eye without having to worry about the cost of shooting and developing film. Tan primarily shoots local seascapes on the Mornington Peninsula but also enjoys general landscape photography and, more recently, aerial photography.
Claire McCall is a modern impressionist painter who in her early thirties had not yet discovered painting but had always found herself drawn into art galleries. It was a single exhibition by one wonderful artist who inspired her to turn all her attention to art and to try her hand at impressionist oil painting and she has not looked back. Claire is a self-taught artist and much of her process has developed intuitively over the years rather than by the 'rules'. Claire's unique style is rapidly gaining recognition across Australia with a number of awards to her name.
Our judge this year is Lisa Byrne, the Director of McClelland Sculpture Park & Gallery, who will award prizes in a number of categories. Lisa has a keen interest in the intersection between art, science and local knowledge and we expect this to be reflected in the works she judges to be the best at this year's Easter Art Show.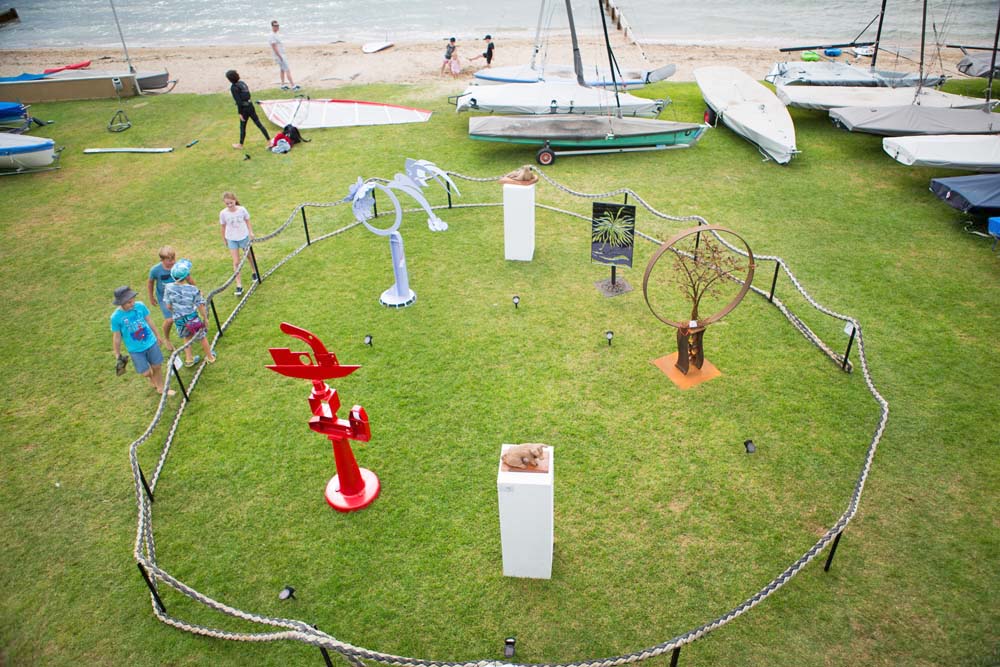 12–6pm Friday 2 April by appointment only bookings via facebook.com/byseasterartshow
10am–5pm Saturday 3 April – Sunday 4 April Tickets at the door, $5
10am–2pm Monday 5 April Tickets at the door, $5
Visitors to the art show are welcome to stay on at the yacht club and enjoy the BYS bistro and deck with stunning views of the bay, or just relax on the lawn or beach.
We look forward to welcoming you at the 2021 Easter Art Show!
Blairgowrie Yacht Squadron, 2900 Point Nepean Road, Blairgowrie Phone: 5925 960003
---
For more information visit
FB: @byseasterartshow or website bys.asn.au