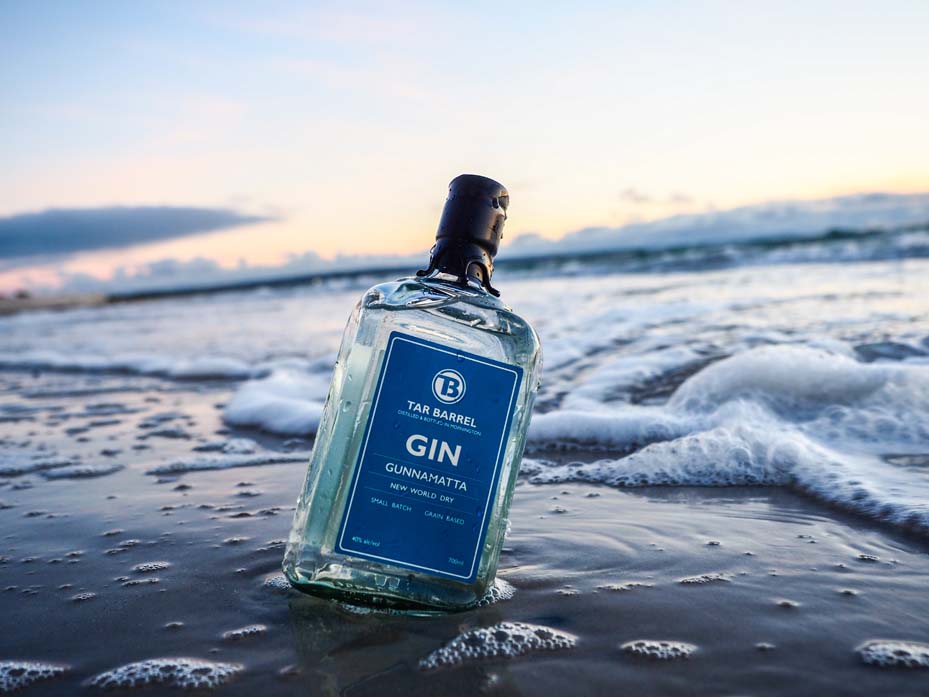 Tar Barrel's award-winning craft beer producers Matt Bebe and Andrew Gow have turned their hands to distilling with the release of their first spirit – Gunnamatta Gin.
Since taking over the home of the original Mornington Peninsula Brewery (MPB), Tar Barrel Brewery & Distillery have been producing MPB beer under licence for the venue and distilling quality spirits. The introduction of a whiskey and gin distillery has provided the opportunity to produce further craft products.
The distillery allows Tar Barrel to offer a greater craft tasting experience and maintain the philosophy Matt and Andrew are known for. "Our philosophy is being local and using local," says Matt Bebe, owner of Tar Barrel Brewery & Distillery. "From our own craft beers to local wine and produce, we are committed to sourcing from the Mornington Peninsula."
Gunnamatta Gin will be the first spirit released since adding a distillery to the brewery operations, with plans to release Vodka and whiskey in the future. They have been filling barrels of Australian Whiskey since December which will be ready for sale in two years – a long time, but so worth the wait!
Gunnamatta is a 'New-World Dry' style gin, combining  eight different classic and native botanicals with a single hop.
Before settling on the recipe for Gunnamatta, 50 different botanical combinations were trialled. In keeping with Tar Barrel's brewing heritage the gin is distilled using a grain spirit, rather than the traditional grape spirit. It is also one of the first gins on the market to use a hop as a botanical. "We completed distilling trials on ten different aromatic hops," said Matt, "before deciding to use Citra, which provides great citrus notes to the gin."
Gunnamatta will be available from the venue, online, and at local outlets. Tar Barrel Brewery & Distillery will also soon offer a Distillery Experience Package where you can learn about the distillation process and the journey from grain to glass.
The Tar Barrel maintains their belief in the philosophy of being 'local' and using 'local', having both core and specialty beers on tap to enjoy alongside the famous wood-fired pizzas. Local wines and spirits ensure all are catered for.
---
Tar Barrel Brewery & Distillery is located at 72 Watt Road Mornington and is open Wednesday to Sunday.
For more information about booking a table or the distillery experience, visit: tarbarrel.com.au.