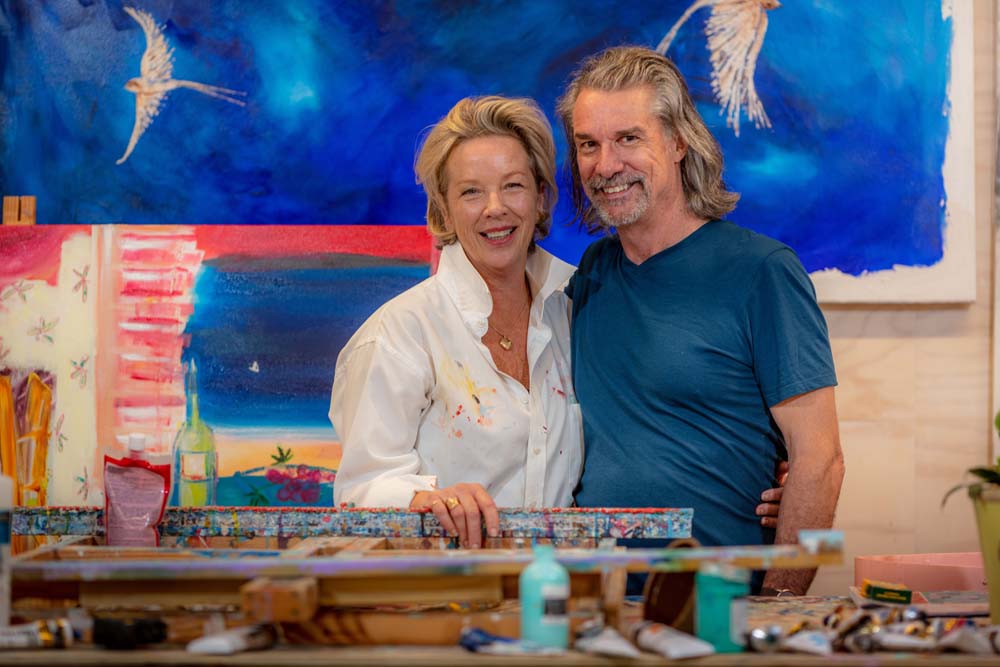 By Olivia Condous Photos Gary Sissons
Many of us are yearning for international travels and exotic holidays that seem so far out of reach, but it only takes a short stroll past Portsea pier to be transported to a picturesque Greek island. A new wine bar and café with European flavour, Limani Portsea, offers all the beauty of the Mediterranean. No expensive air fares required!
Limani co-owner and Melbourne-educated artist Allison Ermogenis spent nine years living in the Greek village of Firostefani on the island of Santorini. It was there she worked as an artist and started her art gallery, Aegean Designs. When she decided to head back home, she wanted to bring a piece of Greek life back with her.
"I wanted to bring a touch of Greece to Porstea," Allison said, "Portsea is such a beautiful place; it lends itself to a little bit of the Mediterranean," she said.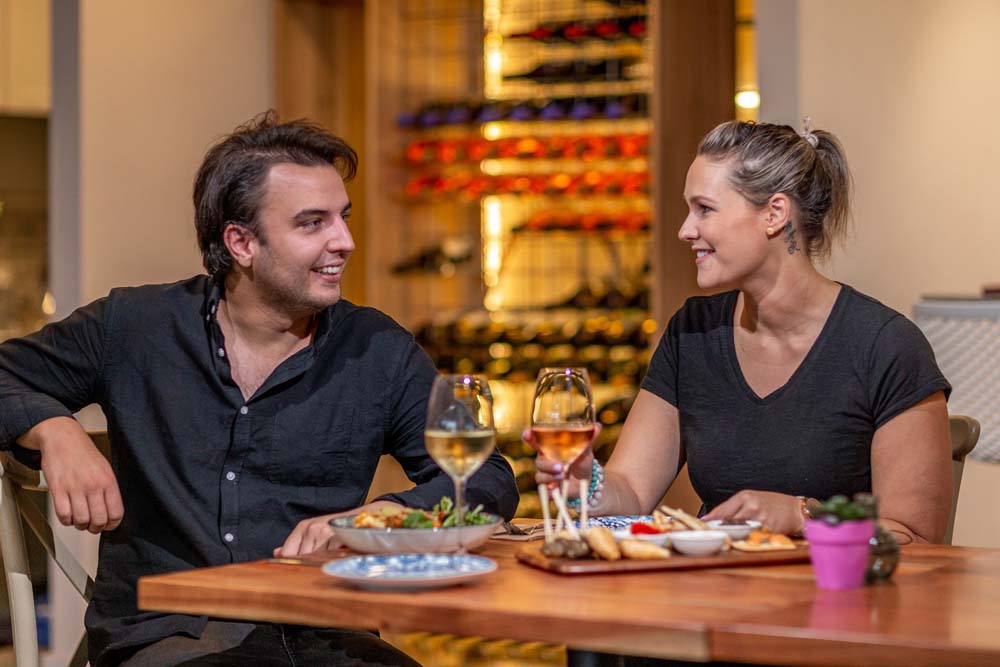 After running her seaside art gallery in Portsea for the past two years, Allison said the "natural progression" was to open a food and wine venue next door, with her partner Steve as co-owner and venue manager while she continued to run the art gallery.
Limani Portsea opened last December and already the venue has garnered a great response from the community. The café and wine bar has a variety of offerings to enjoy, from wine tasting events showcasing local wineries to live music every Saturday night.
"It took on a life of its own really," Allison said. "We're doing a bit of everything; it's a café, a great event space – and it's going to get a lot bigger."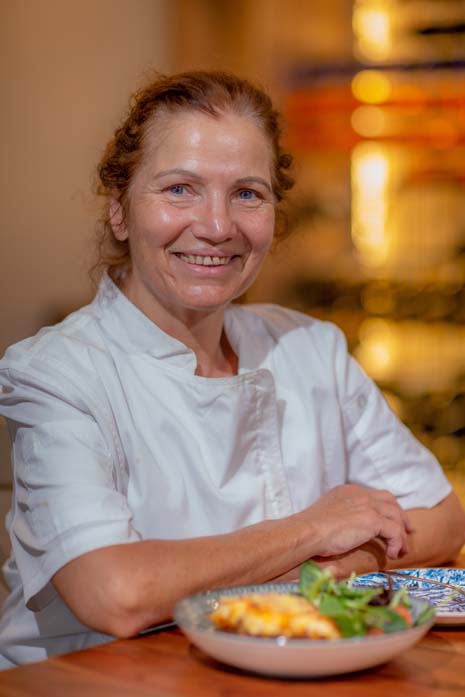 "We want it to be an experience when you come here; we've got art, great food and great wine," Allison said. "It's a taste of travel and holiday – a touch of that feeling of being somewhere wonderful," she said.
Even the name 'Limani' espouses a getaway – it's the Greek word for pier – an essential structure for travelling from island to island across the Mediterranean Sea.
The latest development in the venue is an exciting new addition to the kitchen: a new chef from Hydra in Greece will bring authentic Greek food to the Limani experience.
"She does the most exquisite Greek food I've ever tasted in my life," Allison said. "Her spanakopita is out of this world".
Patrons can expect a relaxed Mediterranean influenced mezze menu at Limani very soon, with dishes such as prawn saganaki, grilled calamari, Greek lamb, moussaka and marinated peppers.
"Everything is made from scratch, with all-natural ingredients and all local produce," Allison said. "We have invested a lot of time into researching the local producers,"
"It's traditional taverna style eating," she said. "It's a nice relaxed atmosphere, in a beautiful, quality venue".
The vision for the venue is a place that is all about community and comfort, where one can casually stroll off the beach after a day of swimming and come in for a cup of coffee or a glass of wine.
"It's going to be a destination for people to come and enjoy a meal, enjoy wine, enjoy art and have a full experience," Allison said. "It's becoming a real local gathering place with a village atmosphere."
"When it's busy here, the buzz outside is amazing and the energy is fantastic."  "It's such a great feeling, it's a real buzz."
"You feel a little bit like you're on holiday on a Greek island," she said. "Greece is a second home to me; in a sense, it always will be."
With the cooler months looming and overseas trips still uncertain, some Mediterranean magic at Limani Portsea will certainly be a welcome holiday at home.