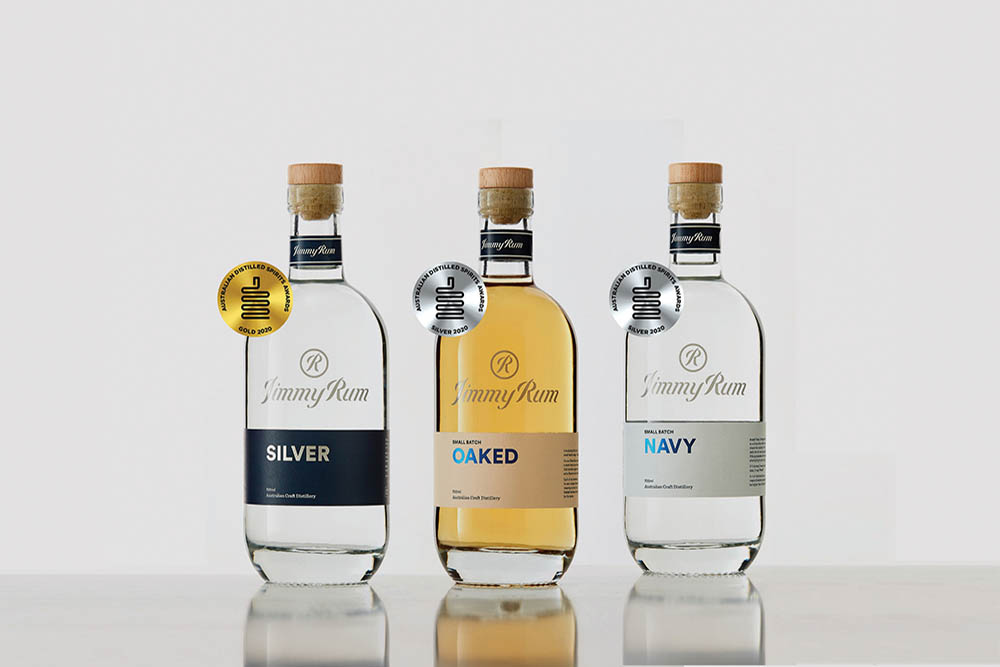 Local craft rum producer, JimmyRum was crowned gold and awarded two silver medals in the cane spirits category at the 2020 Australian Distilled Spirits Awards, presented by the Royal Agricultural Society of Victoria. Adding to their collection of accolades, including Australian International Spirits Awards and Drink Easy, presented by Broadsheet, this cemented JimmyRum as Victoria's best cane spirit producer for 2020.
Their handcrafted spirit is the result of years of research, product development, and pure passion injected into every barrel by owner and 'Chief Ideas Man' James McPherson. "It's truly awesome to be recognised by our peers as an award-winning spirit," James said. "We're just getting started here at JimmyRum and can't wait to change the way Australians think about rum," he continued.
While their primary goal is to produce amazing rums that warm the soul, they also love to educate as many patrons as they can about the beauty and distinctiveness of rum styles from around the world. They will be producing a wide variety of rum including dark, light, spiced, agricole, and cachaça.
JimmyRum is the first dedicated craft rum distillery in Victoria. They are on a mission to show visitors what rum can be with their Australian crafted distinctive and delicious rums. James says, "Rum has been misunderstood for far too long and we want to share with you how diverse, unique, and exciting rum can be."
You can visit the working distillery in Dromana and experience a guided tasting of the award-winning spirits, enjoy a signature cocktail and a bite to eat in the outdoor rum garden.
With over 30 cocktails to choose from, seasonal menu featuring local peninsula producers and award-winning spirits to taste and take home, a day at JimmyRum is one of Mornington Peninsula's greatest finds.
Advance bookings are encouraged, as the venue tends to hit capacity for popular weekend sessions, including their famous Sunday Session with local musicians.
Find out more and book a table at jimmyrum.com.au