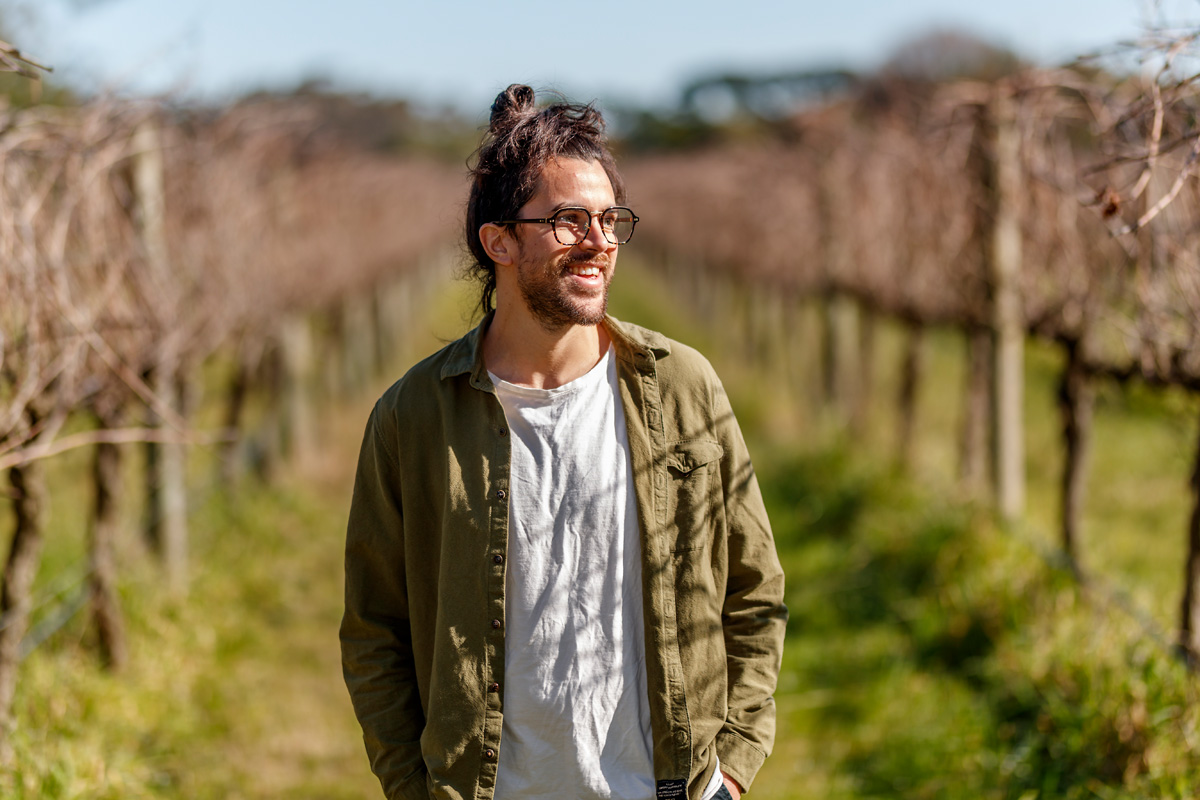 By Joe Novella Photos Yanni
There are many superlatives that could be used when describing young Mornington Peninsula winemaker, Lee Smallman – hard working, creative, adventurous, entrepreneurial, determined, visionary and kind-hearted – but perhaps the one that sums him up the most is 'courageous'.
Lee's business achievements for someone so young are amazing, including having taken over the running of the family's Moorooduc-based Chirping Bird winery, managing the harvesting and preparation of each vintage, establishing a cellar door to sell Chirping Bird wine varieties which include shiraz, pinot gris, rosé, chardonnay and pinot noir. Add to that, the successful launch of his very popular Roseade alcoholic lemonade; so popular, in fact, that Lee has signed a deal to distribute Roseade in the USA with plans to distribute the product globally in the near future. It seems that a very successful Lee, at 34 years of age, has the world at his feet. It's success that he has fought long and hard for and, by anyone's measure, is well deserved.
But now, Lee has an even bigger fight on his hands, one the makes everything else pale into insignificance; one where the measure of success is not in sales but in years. "It was early this year," Lee explained, "I just couldn't get to sleep, my mind was stuck in a loop and I wasn't feeling well. I knew something wasn't right and went outside thinking I might be ill, collapsed but luckily I had friends nearby that called an ambulance. Next thing I knew I woke up in Frankston Hospital. I was told I'd suffered three seizures on the way there, and I was also told that scans revealed a brain lesion that turned out to be a malignant tumour."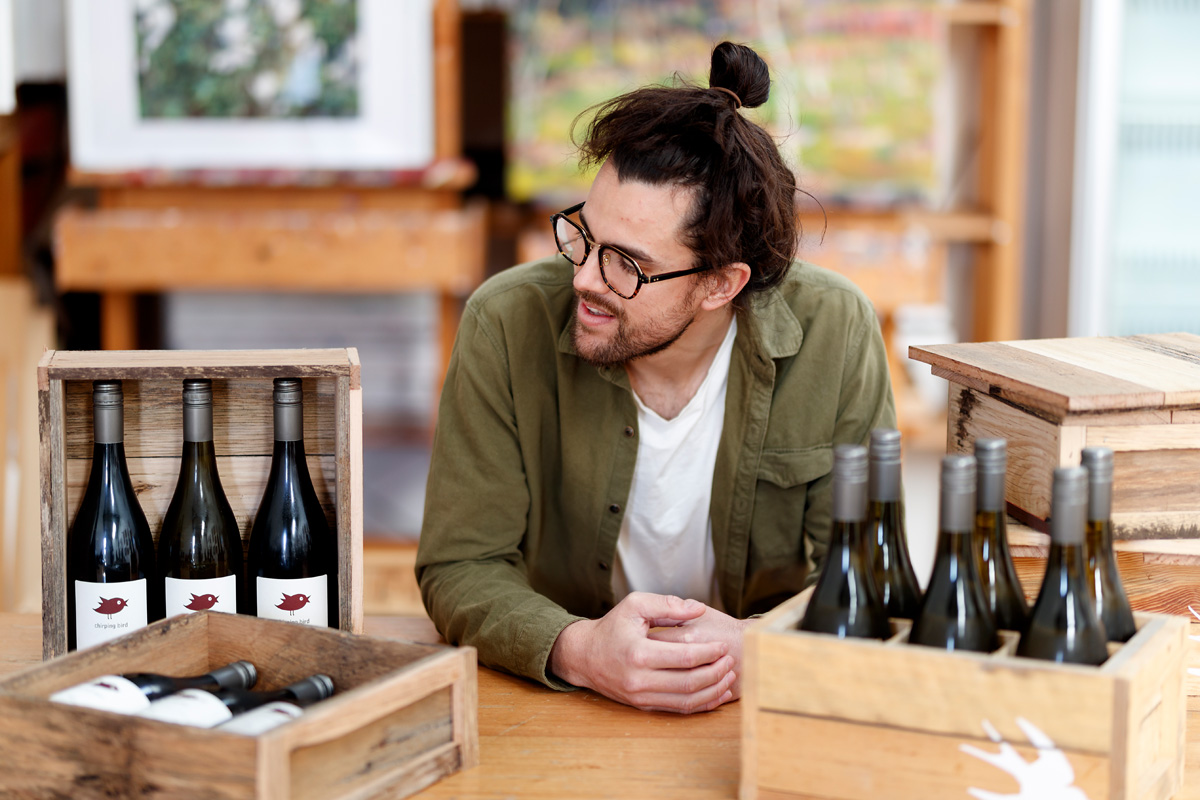 Lee has recently had surgery to remove as much of the malignancy as was deemed safe. He suffered two strokes during the surgery that took away his left field of vision and now wears special glasses to compensate. He has also taken leave of his business duties to focus on healing his body, leaving it to his parents Rod and Mim, to manage his affairs. But, true to form, Lee doesn't want his story to focus on the negatives; he wants to tell the world about his great adventure in making unique peninsula wine and about his plans for the future.
Lee grew up surrounded by wine. His parents owned and operated two bottle shops – one in Frankston South and one in Rosebud – at which Lee worked from a young age before taking a share in the business. But the Smallman family had bigger dreams; Rod and Mim purchased the 10-acre block in Moorooduc in the late 1980s with a dream to make shiraz, a wine variety not typical for the peninsula where pinot noir is the common variety. And despite the fact the family had no formal training in viticulture ("We just worked it out," said Rod) the Smallmans were able to establish a productive vineyard on the property and realize the dream of producing a shiraz vintage.
"My brothers and I grew up around the vineyard," said Lee. "I was about 12 when Dad planted the first acre and a half of shiraz vines. We always helped out, free labour," he laughed. "When we got older, around 17, we'd take it in turns to invite our friends over to help pick the grapes for each vintage, and we'd have a party around the harvest, put on a roast BBQ, drink lots of wine. It was fun. It's a winemaking tradition for not just our family but for many winemaking families. When we got old enough to drive, we'd help Mum and Dad to sell the wine at the local markets, sell the wine. So my two brothers and I were always involved with the winemaking process from when we were kids."
According to Lee, running a vineyard and two bottle shops proved too much for the family, so his parents decided to sell the bottle shops in 2016 allowing the family to focus on Chirping Bird winery. The move would also allow, Rod, an accomplished sailor, time to follow his passion for yacht making and ocean racing, and Mim, an established artist, more time to paint.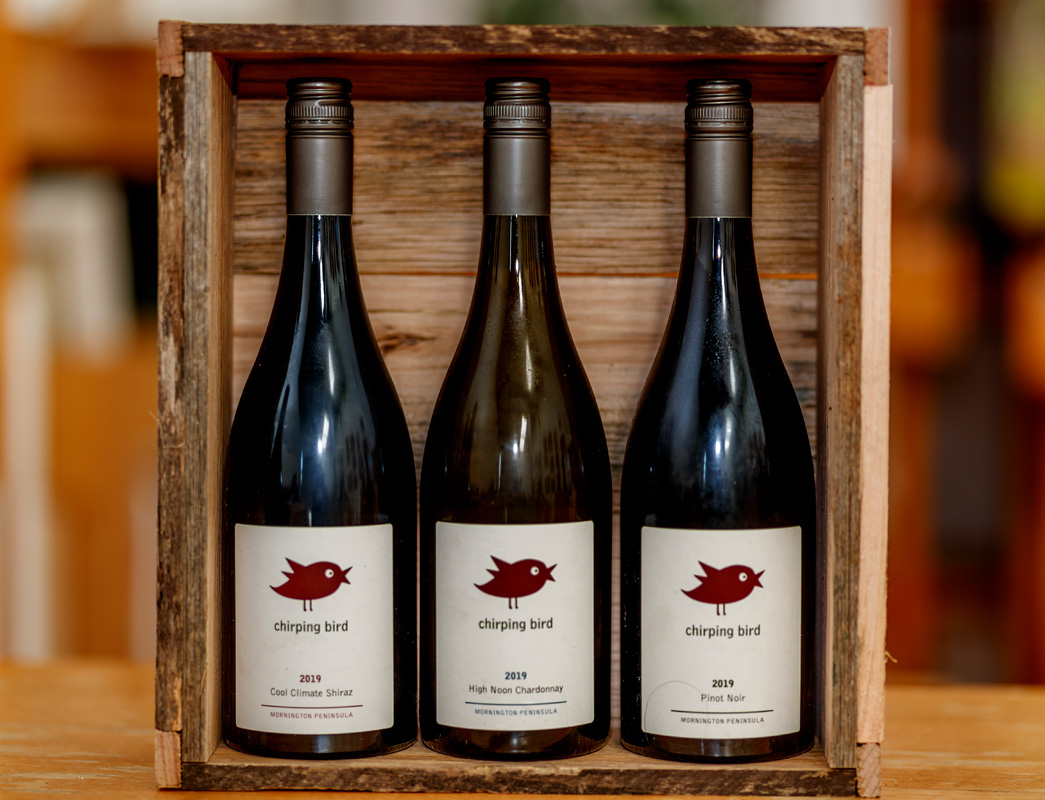 "By then," Lee explained, "my brothers had already established careers in other areas but I wanted to be a winemaker and, over time, I took on more and more responsibility for the Chirping Bird business to the point where, in 2019, at 31 years age, my parents handed me the reigns and it became my own. And that gave me the opportunity to stamp my own vision on the whole setup."
One of Lee's first projects was to build a cellar door at the Moorooduc property. "I took over one of Mum's art studios and refurbished it into a cellar and that was quite a long process with all the permits and building required, and I was lucky that I could call on my parents and friends for help. But it was a lot of hard work to see it through; and then, one day, we were open.
I was really proud of the result."
Everything was going well for Lee: the cellar door was opened for wine sales, and the Chirping Bird brand was getting recognized mainly through herattending every market available on the peninsula. Lee's Roseade alcoholic lemonade product was flying off the shelves in the USA, being featured in magazines like Forbes, and he was on the verge of signing an international distribution deal to take it global. And he wasn't planning on stopping there, he had even bigger plans.
"I wanted Chirping Bird winery to be a creative hub for wine lovers on the peninsula. Art and wine go hand in hand and I'm a very creative person, something I've probably inherited from Mim, whose paintings adorn the cellar door. I wanted to hold creative workshops at the winery, hold artistic events, and get people involved in our winery in a way they may have never done before. I wanted our winery to be inclusive rather than the exclusive experience that's often associated with wine, where people could come along even if they know nothing about wine and be comfortable enough to immerse themselves in art, creativity and the winemaking experience."
Unfortunately, Covid had other ideas, forcing Lee to close his cellar door in late 2021. He decided to focus on selling wines at markets and on his Roseade product. But in February of 2022 his illness developed, and from then he has had to let go of everything; he had to put aside all he had worked so hard to build, to focus on healing his body and give himself the chance to fight the best fight he can. "It was so hard to put aside everything I've worked so hard on," Lee said. "Even after my diagnosis and surgery, I found myself thinking about the businesses again, but I know I have to let go."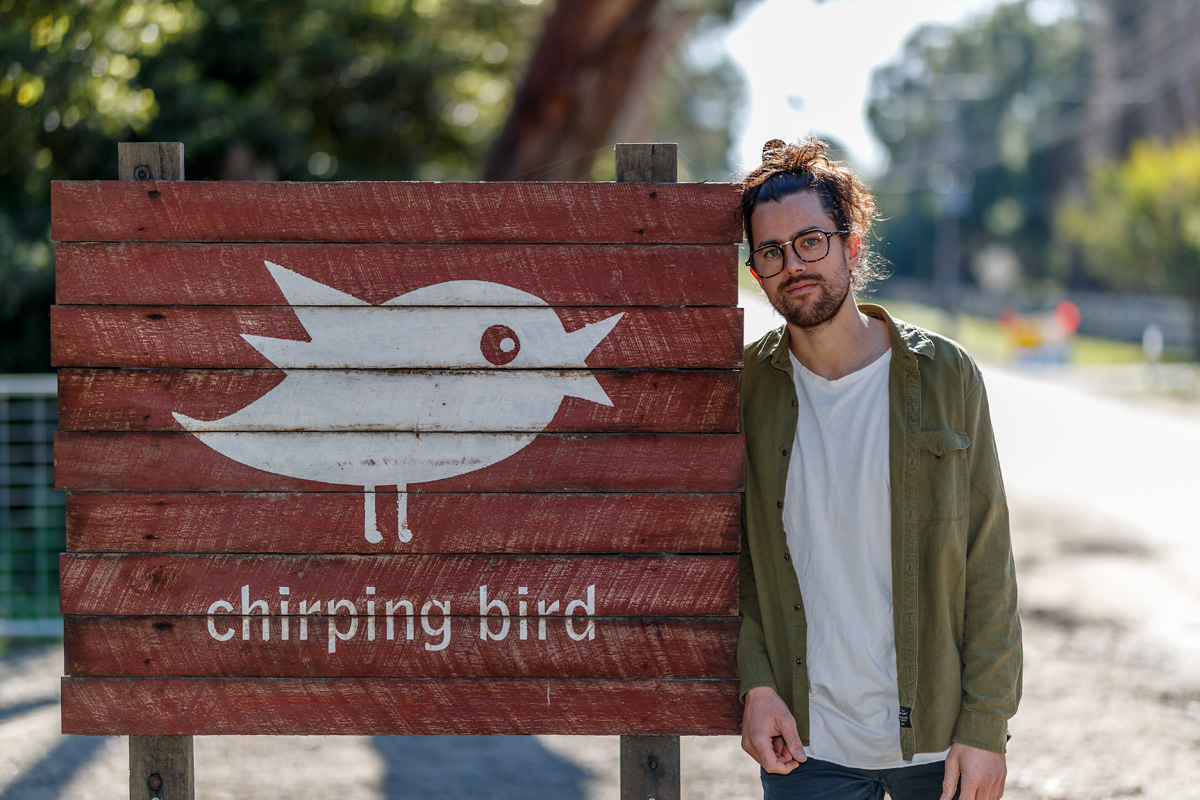 Lee is positive by nature and certain he will make it through to the other side with the help of his friends and family and his deeply spiritual practices, all of which give him strength and hope. Rod, has temporarily re-opened the Chirping Bird cellar door and will continue to trade only to clear the excess stock that has built up and hopefully will recover at least some of Lee's investment. If you are a wine lover or you want to support the family, please visit the Chirping Bird website and purchase some outstanding local wine as the latest Chirping Bird vintage will be the last for the foreseeable future.
One thing is for certain; Lee is a fighter and will face this challenge with courage, determination and the deep love of his friends and family. He holds tight to his vision and goals for the business which he plans to revisit when he is well enough to continue his journey to become one of the peninsula's most innovative winemakers.