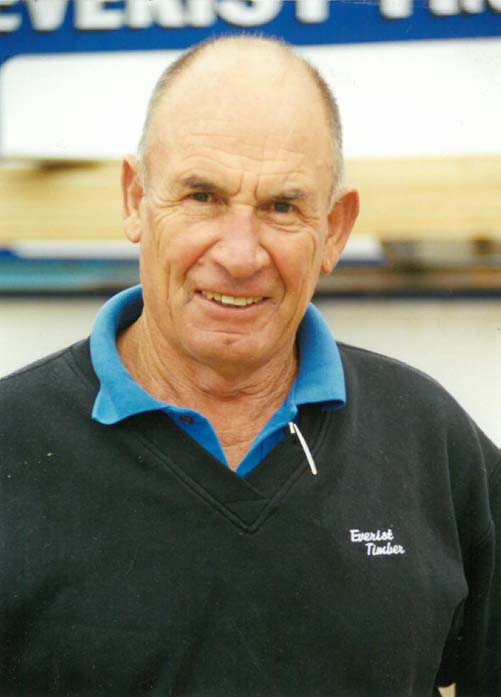 Richard Everist was a Hastings football legend and businessman, and his passing on 14 January, at age 81, left a scar not only on his family, but the entire town of Hastings.
You see, so intrinsic was Richard to the town and its business, sporting and social fabric, that he referred to himself as the 'King of Hastings'. Nobody disagreed.
It was a bitter-sweet time for Richard's daughter, Katherine Henderson.
Only four days after the death of her father, she welcomed her new baby, Evie, into the world.
While in hospital, family friend Brad dropped over to help look after Katherine and husband Marty's other daughter, Ruby, and got chatting to Marty.
Brad had some shares in the ownership of a horse to sell. A small, brown gelding. Would Marty like to participate?
Marty put a proposal to Brad. He'd buy ten percent of the horse on one condition; they named the horse 'King of Hastings'. Brad agreed.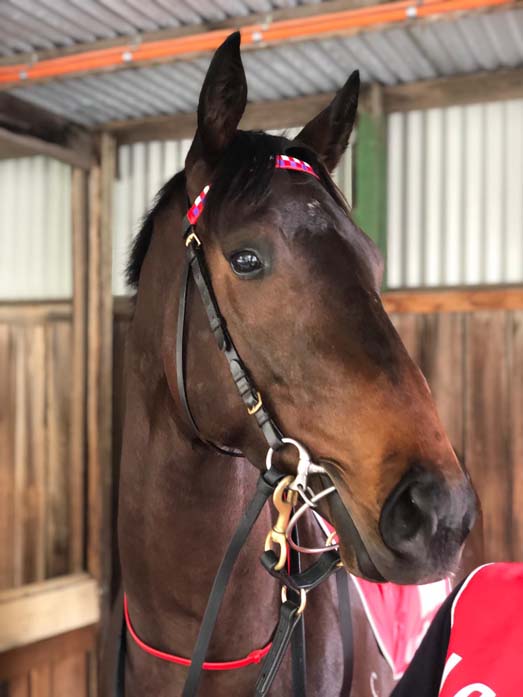 Marty did have a complication. The negotiation and subsequent purchase was done without consultation with his wife. A sticky situation to say the least.
In fact, it wasn't until May, only 48 hours before 'King of Hastings' first race, that Marty confessed to wife Katherine.
"Obviously I was pleased that the horse honoured my father" said Katherine. "But I wasn't that excited about the prospects of owning a racehorse that I had no say in buying".
But if history had any say in it, a horse named in honour of Richard Everist would be a sure winner.
Let's go back to 1955. Just before the start of the football season, when a rather shy, well-built and ruggedly handsome seventeen-year-old appeared at training and in a rather tentative manner stated that he would like to play for Hastings.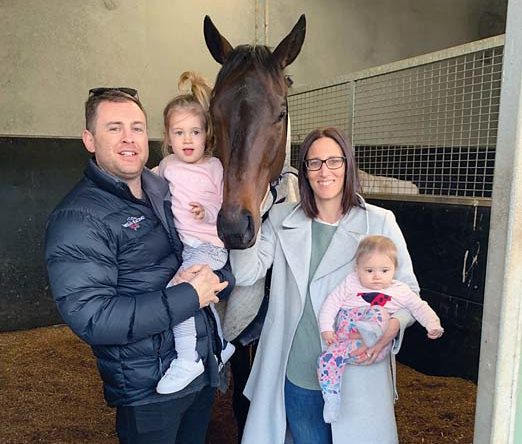 His eagerness so impressed the officials that he was selected in the senior team for the opening round. He went on to play 282 games for the Hastings Football Club during which time he was never omitted from the senior team.
Richard won five best-and-fairest and coached the senior side on eight different occasions over a fourteen-year period.
In the twilight of his career Richard was able to achieve the ultimate goal when he coached Hastings to a premiership in 1972.
Richard Everist was named as captain of Hastings' 'Team of the Century', awarded life membership, and in 2016 was named as a Legend of the club. Furthermore, he played a significant role in the establishment of the Hastings Cricket and Football Social Club.
Football wasn't his only forte. Richard was also involved in cricket, golf, swimming and surf-lifesaving.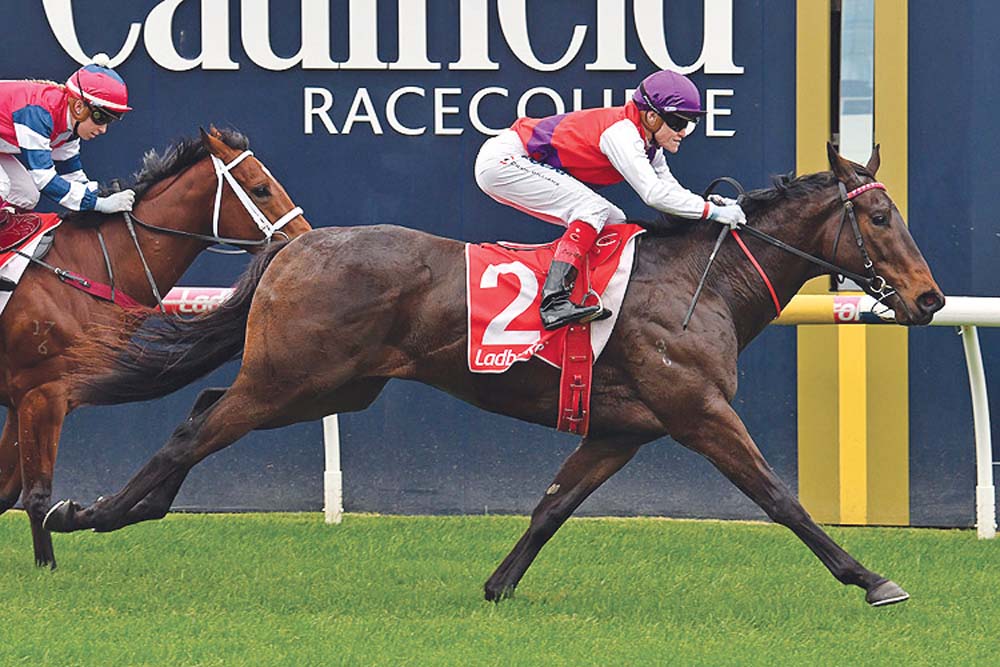 Richard went on to open Everist Timber in 1982; a business that was, and still is, intrinsic to the town of Hastings. He was involved in Hastings at such a deep level that he decided to refer to himself as the 'King of Hastings'.
Rural life was a large part of Richard's ethos. Indeed, as a child he would ride his pony to school. As he grew up, and became a boarder at Melbourne Grammar, he would enjoy riding when he returned home to Tyabb. He even participated in show jumping events at the Royal Melbourne Show.
Later, Richard would take Katherine to the races in Balnarring, or Moruya while on family holidays to the southern coast of New South Wales. But it wasn't until Katherine entered the racing industry that their common interest would come to the fore.
"It was something we shared together, and we spent a lot of time talking about horses and the racing industry when we were together," said Katherine.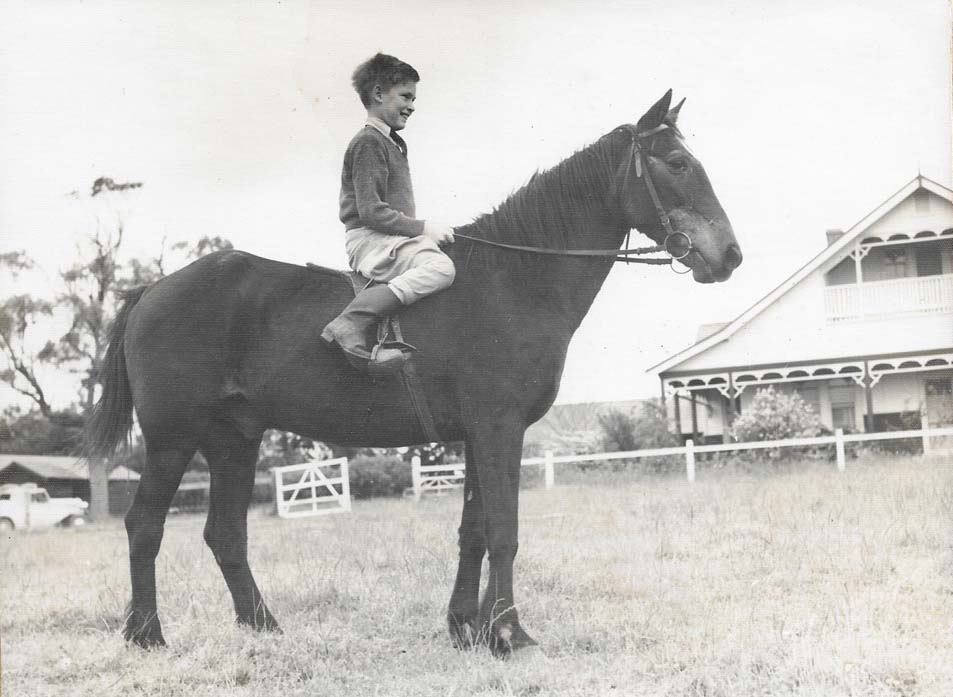 "We bought into our first racehorse together in around 2013. We actually owned two, but they were both pretty slow. We never had a win with either of them."
"But dad really enjoyed the torrid tales of racing; the inside stories. It really was part of his nature to learn as much as possible on whatever subject he was taking an interest".
With the news still fresh that she was part owner of 'King of Hastings' the gutsy steed debuted as a winner at Cranbourne. Luckily for Marty.
Now with five races under his belt, 'King of Hastings' is the talk of the racing world, with two wins and three second places.
The little gelding with a big heart has racked up $211,000 in prize money, making it a very savvy investment for Marty.
"It has been a really exciting journey so far, and we have only just begun," said Katherine.
'King of Hastings' is now being rested with plans to prepare him to run in the Magic Millions at the Gold Coast in January; a race worth two million dollars.
"It is obviously great to have a winning horse. But through 'King' we reflect on dad. It is a way to remember him and celebrate him".
"And I know dad would be really proud and overjoyed at the success of his namesake!"