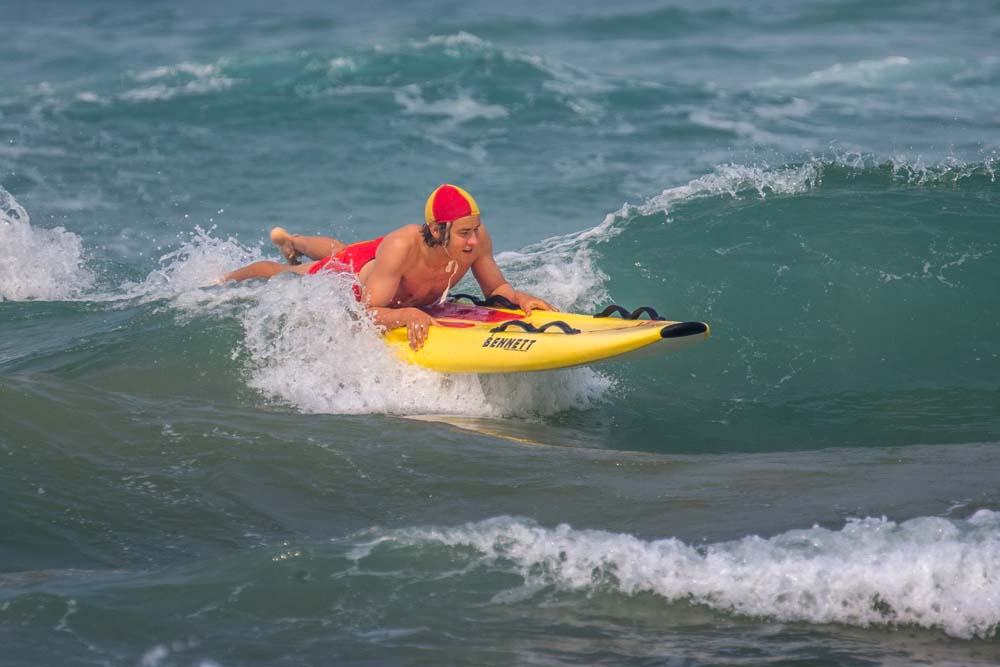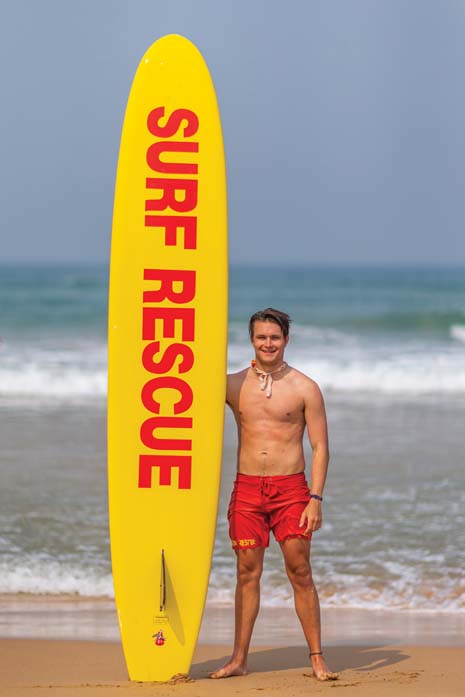 Gunnamatta is one of the most beautiful beaches on the Peninsula. A place that is loved by locals and visitors alike for its wide sandy beach, wild surf and rugged coastline. Found at the end of Truemans Road, its majestic oceanscape is hidden from view by sand dunes, but once climbed, the salty tang of the onshore breeze fills the nostrils and a wide-blue ocean awaits.
On good days you can see the lighthouse at Cape Schanck to the south and St Andrews to the north west. On more interesting days when the wind is up and coming from the south or west, you are likely to have the place to yourself. But there is a darker side to all this magnificent beauty; Gunnamatta is notorious for its rips and high energy swells that unfortunately have resulted in tragic loss of life and a reputation as one of Victoria's most dangerous beaches.
Luckily for the many thousands of people who come from far and wide to visit the beach, the vigilant eyes of the lifesavers from Gunnamatta Surf Lifesaving Club have been scanning the waves since the formation of the club in 1966. Over the years, patrols from the club have rescued thousands of swimmers caught up in the notorious Gunna rips. "Gunnamatta's conditions can be unforgiving," said Sean Weill, a lifesaver at Gunnamatta, "so there are times when we will have to carry out a rescue. Personally, I have carried out six or seven rescues per season. As a club last year, we performed 31 rescues and over 3000 preventative actions."
Sean is in his seventh season as a lifesaver at Gunnamatta and is the Vice-Captain of his patrol; he and his team have the task of keeping us all safe. "I got into lifesaving because as a young boy I always admired the men and women who were on the beach during the summer in the red and yellow. Admiration as well as envy.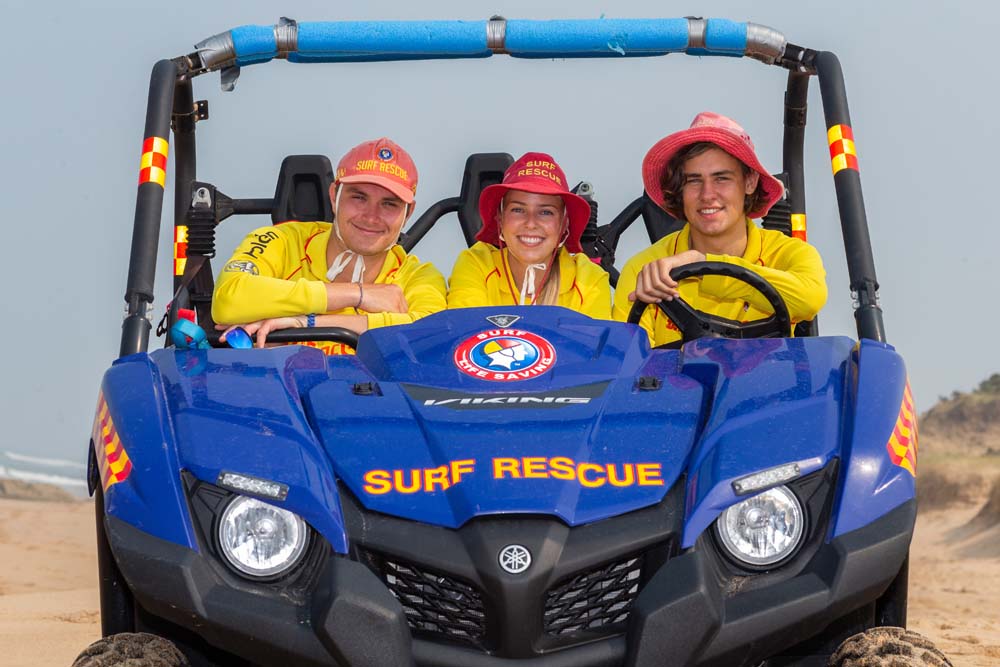 I thought it was a pretty cool job to be able to be on the beach the whole day. The opportunity to help the community also appealed to me; it is a great service."
I and many others are thankful for the service the lifesavers provide, risking their lives on a daily basis to keep us all safe. I wanted to know more like, what the lifesavers get out of their service. "There are many benefits to being a lifesaver," Sean explained. "Two of the most important ones to me are skills and experience, and the friendships and relationships that come from it. I have made some of my best friends who I will spend much of the summer with as well as year-round through lifesaving.
The people involved with lifesaving are one-of-a-kind and it is a pleasure to have known such incredible people. Gunnamatta has become a second family to me, and I wouldn't have it any other way."
For most of the public, the most visible aspect of a lifesaver's work is them patrolling the beach but Sean assures me that there is a lot more to it than that. "A lot of people don't understand the large amount of behind-the-scenes work that takes place at lifesaving clubs around Australia," he said. "They may just see the lifesavers on the beach and think that is all that goes on. In reality there is a massive operation that occurs. One major activity involved in lifesaving is the year-round training. Members of lifesaving clubs are constantly upskilling themselves in order to best carry out the service. Another large part of being a lifesaver is the equipment upkeep, from running our IRB (Inflatable rescue boat) – aka 'Duck' – every day, to making sure that our oxygen tanks are in running condition."
It's clear that lifesaving is both rewarding and challenging, especially because so much of Sean's work could be avoided if visitors to Gunnamatta simply followed instructions.
"The flags are there for a very important reason: to keep everyone safe," he said. "When members of the public fail to swim between the flags that takes lifesavers away from the patrolled area, increasing the risk."
So, what advice does Sean have to help keep us all safe? "Respect the ocean; no one person is big enough or strong enough to be better than the ocean. Gunnamatta can throw up some of the worst conditions in Australia so it is important that visitors to our beach are respectful and understand that.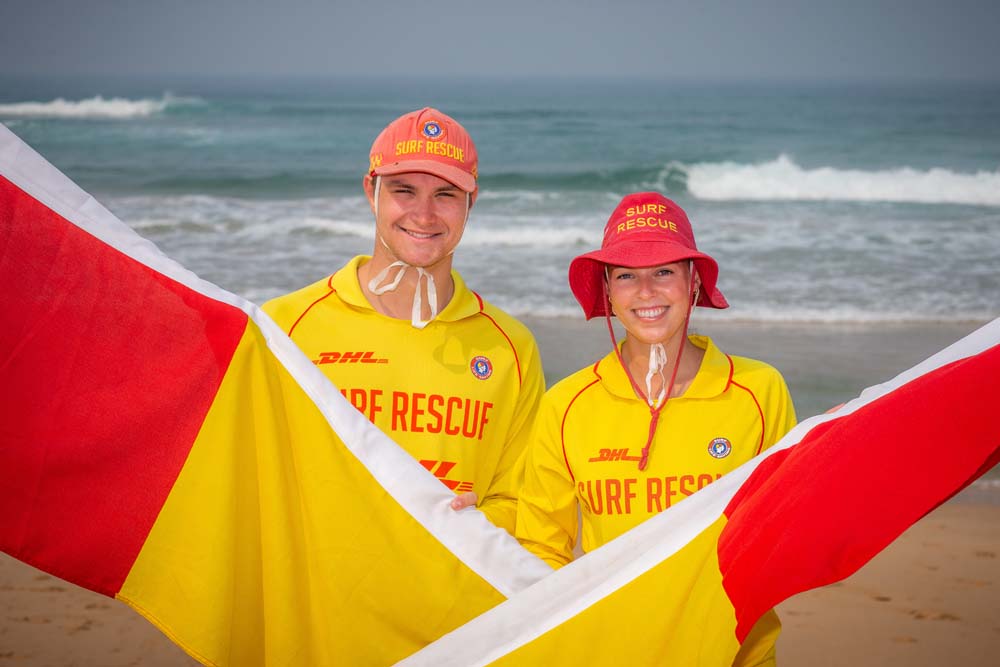 SWIM BETWEEN THE FLAGS! We cannot stress that enough, if you are in-between the flags you are going to be alright. And if you do get into trouble, try not to panic or fight the current, raise your hand and wave and we'll get to you quickly."
After speaking with Sean, I can't help feeling incredible admiration for the work that he and his team at Gunnamatta Surf Lifesaving Club do, as well as an immense feeling of gratitude. It is clear that he has received a great sense of self-worth from his duties as a lifesaver. "The skills that I have gained from lifesaving," he said, "I will have my entire life. They will help me with future employment as well as day to day living.
The experiences I have gained from lifesaving can never be matched and I will take them with me till my last day. Lifesaving has helped me become the person I am today; I truly believe I would not be the same person I am today if I wasn't involved in the service."
On behalf of all of us, thanks to you Sean, and all those at Gunnamatta Surf Lifesaving Club and at other clubs around the Peninsula for keeping us all safe. And please, if you're visiting one of our many beautiful Peninsula beaches, or any beach for that matter, heed Sean's advice and make sure you swim between the flags.