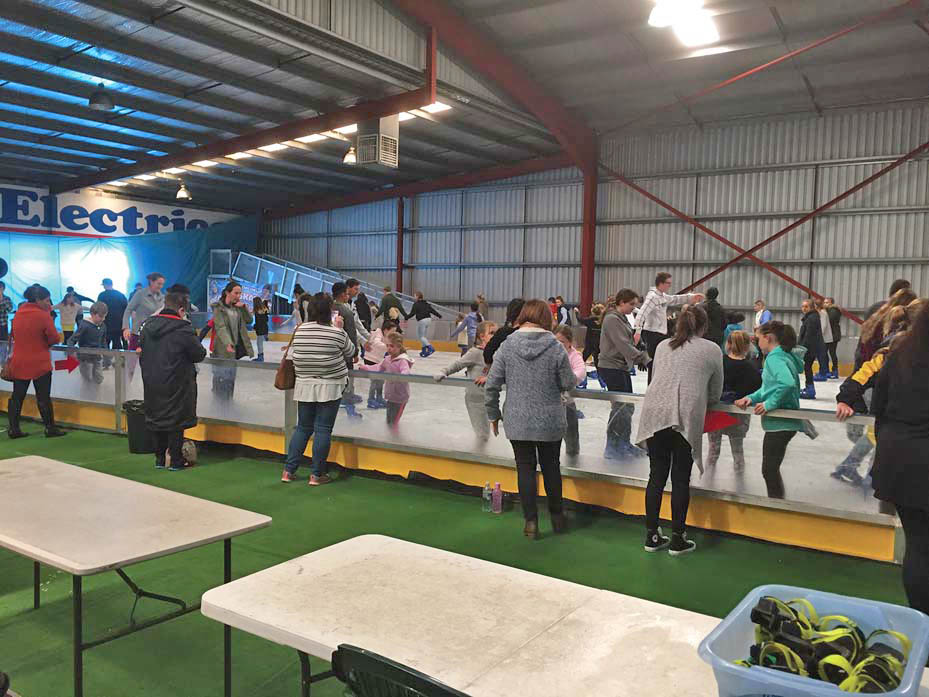 Frozen Wonderland Ice Skating and Tobogganing is coming to Rosebud for the first time this year so families can experience the magic that ice skating has to offer.
The rink is 30 metres by 15 metres; it is around the size of a basketball court with real ice at minus five degrees.  The toboggan on the side which is an ice ramp is two and a half metres high and 30 metres long.
Frozen Wonderland owners Ken and Nicole Jensen said they believed the peninsula was a perfect place for an ice skating rink.
"It's all laid out and the barriers are up and all in position so all we have to do now is turn on the refrigeration and make the ice," said the couple. "It is set up at the Rosebud Central Shopping Centre inside the old IGA section. Last school holidays we were in Bendigo and so many people said we needed to go down to the Mornington Peninsula. Here we are setting up in December."
The couple are excited to bring ice skating to families who have never had the chance to experience it before.
Frozen Wonderland Ice Skating and Tobogganing is based in Bundaberg, but has traveled all over the country from Darwin down to Sydney and everywhere in between.
"We aim the whole experience at families so it is very much beginner-oriented and if you don't want to try ice skating, then tobogganing is so much fun," said Ken and Nicole.  "Bring long socks, but gloves, helmets and wrist guards are optional."
Daily sessions are at 9.30am, 11.30am, 1.30pm and 3.30pm, while evening sessions are Thursday to Saturday 7pm-8.30pm.
---
Frozen Wonderland Ice Skating is running from until January 28 at Rosebud Central Shopping Centre, 35 Wannaeue Place, Rosebud.
Phone 0437 929 373
www.frozenwonderland.com.au