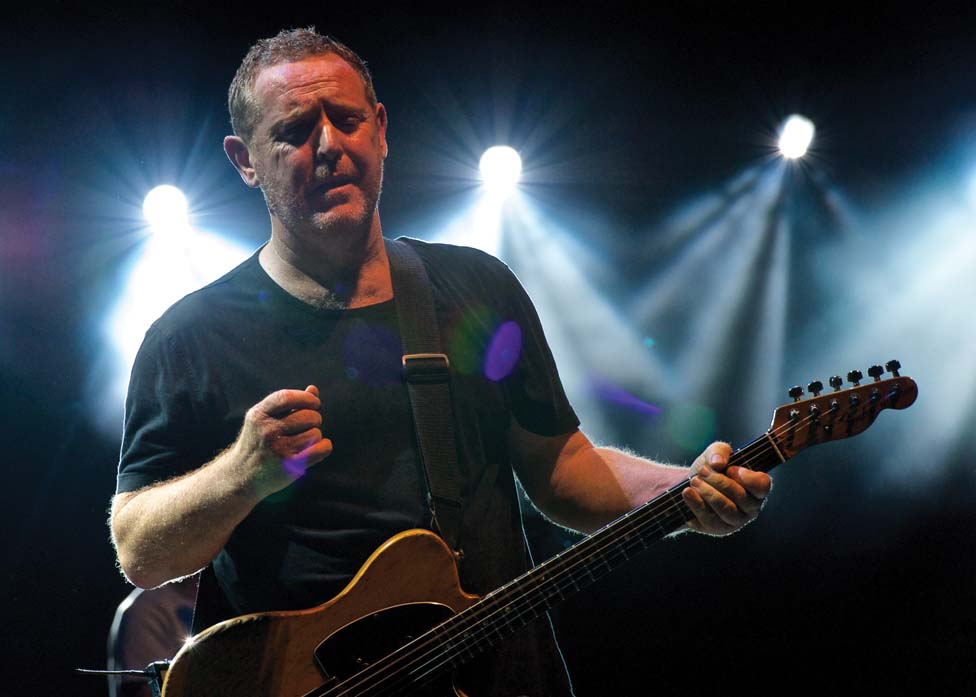 He's rocked some of the biggest venues in the world, been a member of the band Hunters and Collectors since 1988, is a singer-songwriter, record producer, start-up company CEO, and loves living life on the Mornington Peninsula. In a recent incarnation Barry Palmer, or Baz as he prefers, became a mobile technology entrepreneur, having created the Wiggles app by Weyo, ground-breaking technology in a Fun Time with Faces interactive app that lets your child be one of their favourite Wiggles. Baz Palmer talks to Peninsula Essence about a journey that stretches from tour schedules to technology.
"Whether it is with a band like Hunters and Collectors, or with start-ups, or our venture into the Wiggles app, I have been very fortunate to work alongside great artists and individuals who hold a personal and lifelong commitment to finding better outcomes for the world," said Baz, who started Weyo and Vampr to use technology for causes that can make a difference. "I realised a long time ago just how much we use our mobile technology and how important it is for young children to have access to good apps as there is a lot of deregulated information they are accessible to."
"As a kid I started playing guitar and became obsessed with it," he says with a laugh. "I eventually dropped out of school and spent my time playing gigs, and did my first festival at Sunbury when I was 15."
While Baz's parents were supportive of his musical career at a young age, he still decided to return to school to have a backup plan, and get a teaching degree.
"I went to university and did my degree but never ended up teaching," said Baz who played music all through university until he was eventually picked up by the Hunters. "I practiced eight hours a day minimum and treated it like a job. I was with the band Harem Scarem, a big 'indie' favourite and we had a great following. John Archer, bass player for the Hunters was recording an album for us and asked me to play slide guitar for their record. I thought I was going along to record an album but I was actually being auditioned."
Within a couple of days, Baz was asked to join the band which turned out to be the perfect timing as Harem Scarem was starting to disband.
"We toured continuously for the first ten years and it was amazing. Once it started, it took off like you wouldn't believe," said Baz of the band that toured the globe and Australia for many years, sold over one million albums in their home territory, and along the way wrote and performed songs that have become a part of the Australian musical and cultural landscape.
"These days when we do get back together for a gig, it's like we never left. We reformed for the 2013 AFL Grand Final performance which was fantastic and led to a run of shows around Australia in 2014, where we played support slots with Bruce Springsteen and The Rolling Stones," he said.
"The band just walks on stage and get straight back into it. We are a great bunch of friends. We hadn't played for ten years when we did the bushfire appeal at the MCG and we booked three days rehearsal but turned up for the first of three rehearsals and did not drop a beat so decided to go to the pub," said Baz, who then played in front of 10,000 people like they had never been away. "It's about the essential honesty and integrity of the band that makes the difference."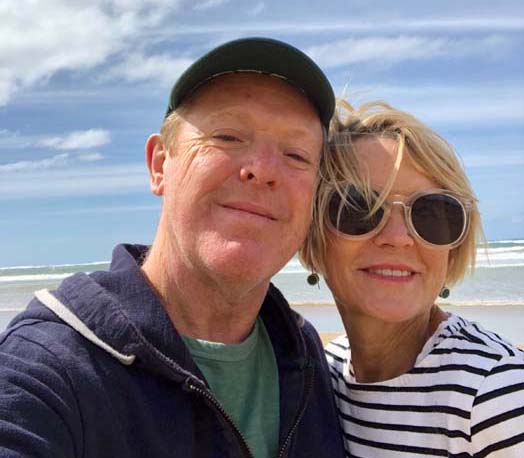 Since the heyday of the Hunters, Baz has started his own  music production company and label, Gigantically Small. He has  co-wrote, produced and worked with some of Australia's finest young artists, and in 2012 transitioned to mobile technology, co-founding a global tech start-up, Soundhalo, with his son Declan.
"Soundhalo is a real-time live concert high-definition video delivery mobile application, launched with artists such as Alt J and Thom York's 'Atoms For Peace,'" said Baz, who would eventually end up developing apps for the Wiggles.
"The Wiggles app is so creative with its ground breaking technology; it'll send your tiny human mind into a Dorothy Dinosaur tailspin. They can 'become' Wags or Dorothy Dinosaur, have the delightful Emma read them a story, be the star of a Wiggles video clip and watch their masterpiece back over and over again," said Baz, who still continues to learn all the time. "The app is a way for children to safely play on mum or dad's iPhone or iPad and enjoy their favourite Wiggles characters and songs. The fact is most of our children under the age of five have access to a smartphone or tablet and parents are constantly concerned by whether their children's screen time is educational or whether they are just consuming junk. We have teamed up with these trusted brands to deliver age-appropriate and fun content in our app."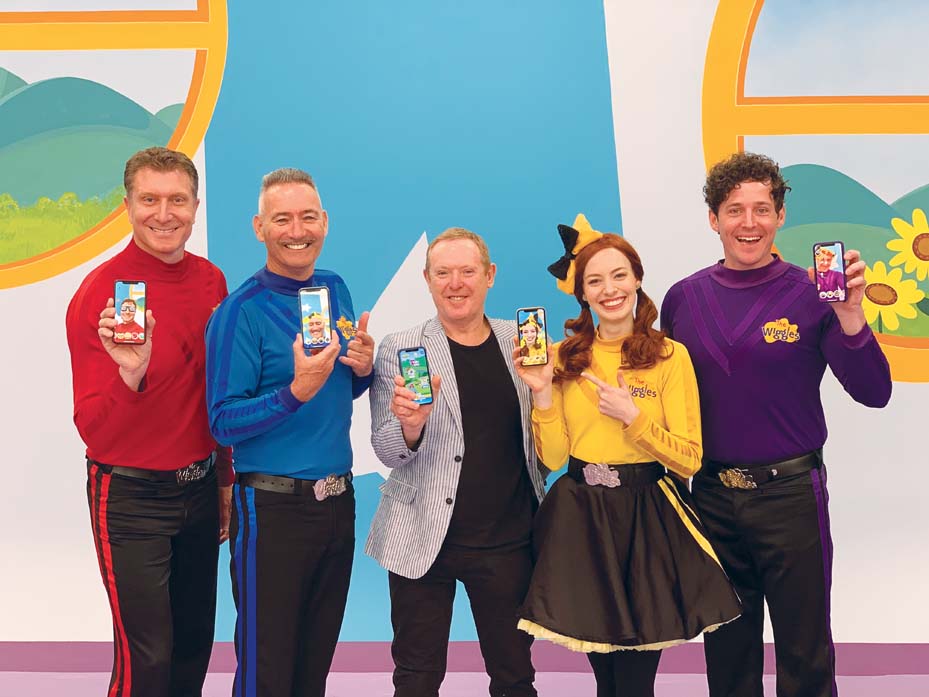 These days, Baz and his wife spend their down time enjoying the peace and serenity of the Mornington Peninsula, where they  moved to five years ago.
"We just love it down here. We are massive foodies and there are some great restaurants, as well as the incredible wines of course," he said. "I still travel for work but these days it's the technology side rather than the band but I love it when I come back here. It's quiet and peaceful and has everything we could ask for."
---