By

Andrea Louise Thomas

Photos

Supplied
Chef Matt Wilkinson is a happy man. Fresh, seasonal, produce-driven cooking has always been his focus and he can bring all that to the table in his new role as Culinary Captain at Montalto's iconic restaurant in Red Hill. While he admires the spectacular setting and outlook, it's the abundant onsite kitchen garden that most inspires him.
"It's the first time I've had the opportunity to cook right from the kitchen garden," he says, and he loves it. It doesn't get any fresher than that! His notorious love of vegetables goes back to his childhood in Barnsley, Yorkshire, in northern England. His grandfather was a miner who had a kitchen garden. They ate seasonally and it made a great impression.
His first cookbook, Mr. Wilkinson's Favourite Vegetables: A Cookbook to Celebrate the Garden, is a virtual ode to the kitchen garden. In all of those recipes, vegetables take centre stage. This is not because he's a vegetarian, but because he feels flavour comes predominantly from the vegetables.
The kitchen is not where Matt originally saw himself. He wanted to play football for England, but when that didn't work out, he had to think outside the soccer field. So he went to Barnsley Technical College to study hospitality and catering.
Front of house is where he pictured himself, but once he set foot in the kitchen, he knew he belonged there. "It was electrifying! The feeling of it was sensational. My first day was wild and I was hooked," he says.
When he was 17 he moved to London where he was offered a job as chef. He worked there for two years. Next he had the opportunity to move to Edinburgh to work under Michelin-starred chef Martin Wishart who became his mentor. After two fast-paced years he needed a holiday so he travelled to Australia. His plan was a short stay, but he never left.
When he landed in Australia, Matt picked up a Good Food Guide to look for the best places to eat. He figured if he wanted to eat there, he'd be happy to work there too. That's how he ended up at Vue de Monde at its first home in Carlton where he worked as sous chef for three years. This was followed by four years as sous chef, then head chef at Circa in St. Kilda.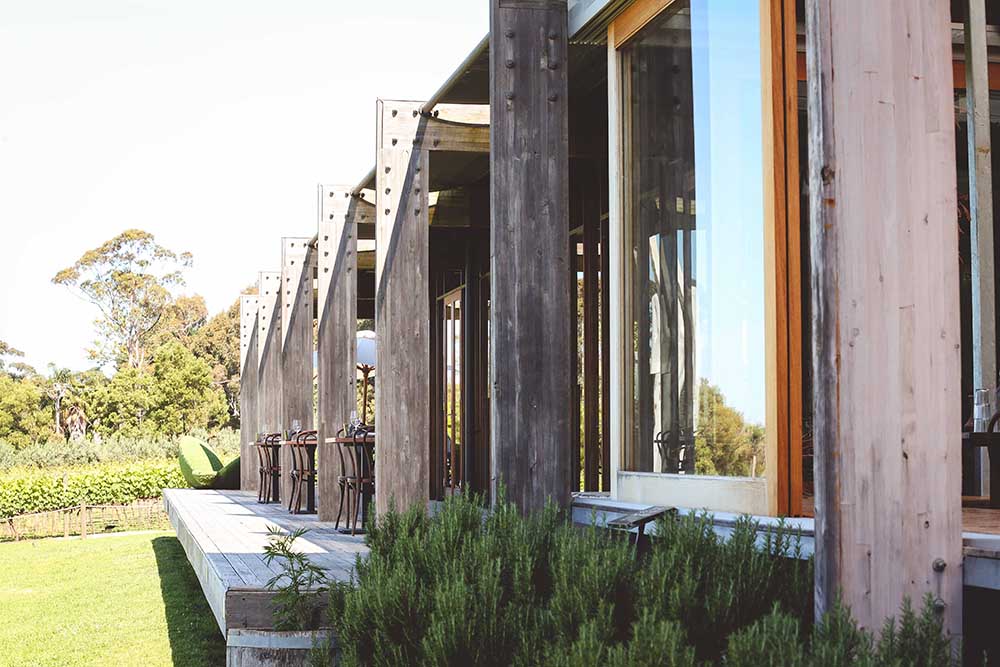 In 2010 Matt opened his own place with business partner Ben Foster: the iconic Pope Joan Cafe in Brunswick. It had its own kitchen garden and produce store – Hams and Bacon.  They ran Pope Joan until 2018, when they sold the business, but kept the brand.
Matt has his fingers in many pies, including those at his popular eatery, The Pie Shop, next to the former Pope Joan Café. The hearty pies there all have names like The Shazza, The Brian and The Irene with personalities to match. It's a very popular place. It's fair to say that Matt has something of the Midas touch when it comes to food. If his name is attached to it, it's a good place to eat.
During his very busy career working as a chef and business owner, he met and married his wife Sharlee Gibb. They have two boys. Matt published two more cookbooks entitled Mr. Wilkinson's Well Dressed Salad: A Cookbook to Celebrate the Seasons and Mrs. and Mrs. Wilkinson's How It Is At Home: A Cookbook For Every Family. He wrote the latter with his wife and, hence, it's his favourite.
In 2019, Matt joined the team at Made from Gin by Four Pillars Gin as Creative Director for their Made from Gin product range making delicious condiments like Cranberry and Gin Orange Relish and Rare Dry Gin Glaze. Matt knows the art of bringing the best flavours to the fore.
And that is precisely why he is the perfect person to bring out the best of everything they have to offer at Montalto. Matt started in September with a collaboration called Montalto x Matt Wilkinson At Home, delivering boxed meals inspired by long weekend lunches and pairing great wine with nourishing, tasty, fresh food.
Being able to draw from Montalto's kitchen garden and Mornington Peninsula producers, Matt will make sure that freshness and flavour are front and centre. He has built his entire career around it.  "Eat simple and seasonal. That's how I build the menu and the dish," he says.  Come and taste for yourself. The restaurant is once again welcoming customers through its doors.
---
montalto.com.au
mrwilkinsons.com.au