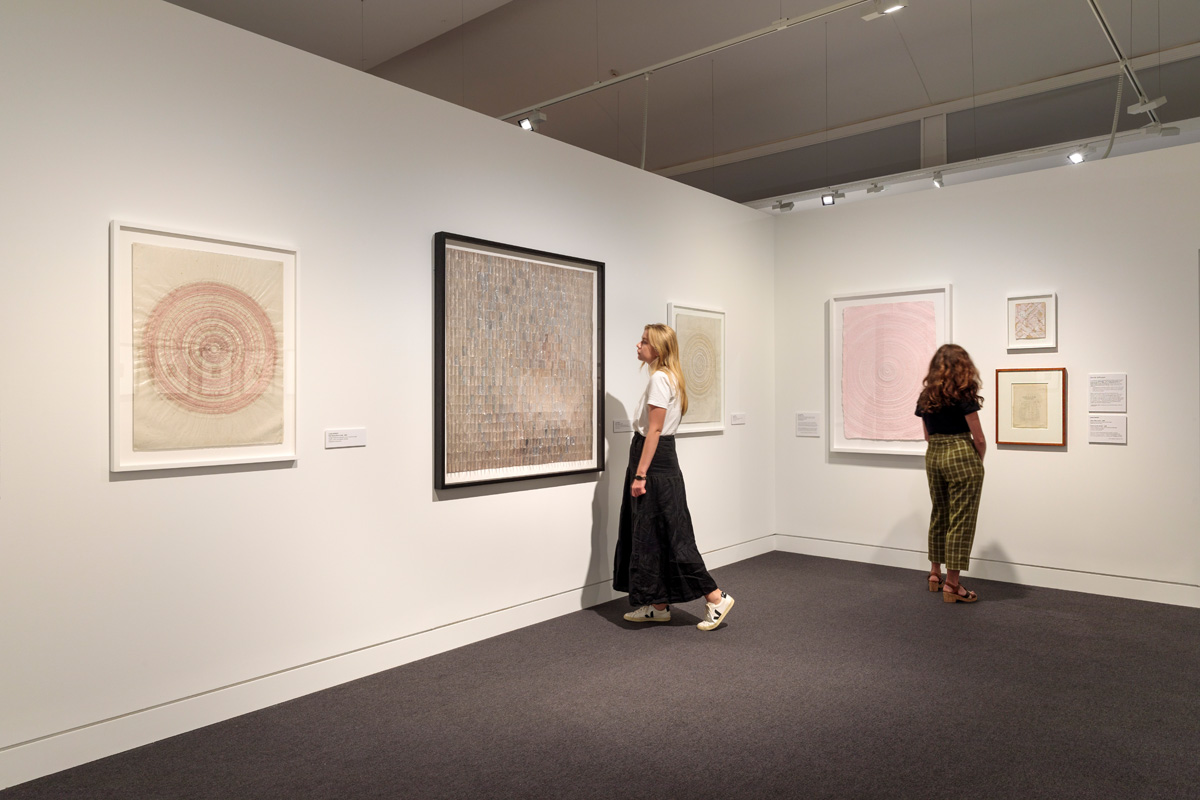 Mornington Peninsula Regional Gallery (MPRG) brings together the work of leading Melbourne based artist Louise Rippert alongside dynamic New Zealand based artist Steve Carr, in the second iteration of its ambitious Collection+ series of exhibitions. Collection+ pairs artists represented in the MPRG Collection alongside international artists.
The exhibition curator Ainsley Gowing paired these two artists together to highlight the common threads that run through their works – time, repetition, stillness and tension, circular references and mandalas, structure behind simplicity, memories and family generations.
Both are highly disciplined artists. Louise Rippert is a Melbourne-based artist best known for creating delicate and carefully worked collages. Her practice also explores sculpture, both permanent and ephemeral, as well as light-based public installations. While the artist is reluctant to reveal the secrets behind the techniques in her artworks, her works are the result of hours, days and months of microscopic work.
Louise Rippert originally trained as a printmaker, but fell in love with the medium of paper. These days, she says that she lets the medium talk to her and reveal what she should do with it. In the exhibition at MPRG, you will see that Louise has used materials such as envelopes and tissue paper to create stunning and surprising artworks. Louise has a longstanding interest in Eastern philosophy and this calm acceptance of losing herself in the process of making and of being present is revealed in her artworks.
Steve Carr is a New Zealand-based artist. His art practice has always been about moments of magical transformation, with the artist himself often undergoing the change. His practice of over 20 years has included performance, film, sculpture and installations which encourage the audience to move through a range of emotions. As viewers engage with his films, time is suspended and anticipation builds, the outcomes or climax of the film not always as expected. Steve Carr's works take us through feelings of nostalgia, humour, amusement and uncertainty, probing deeper reflections and stirring our memories.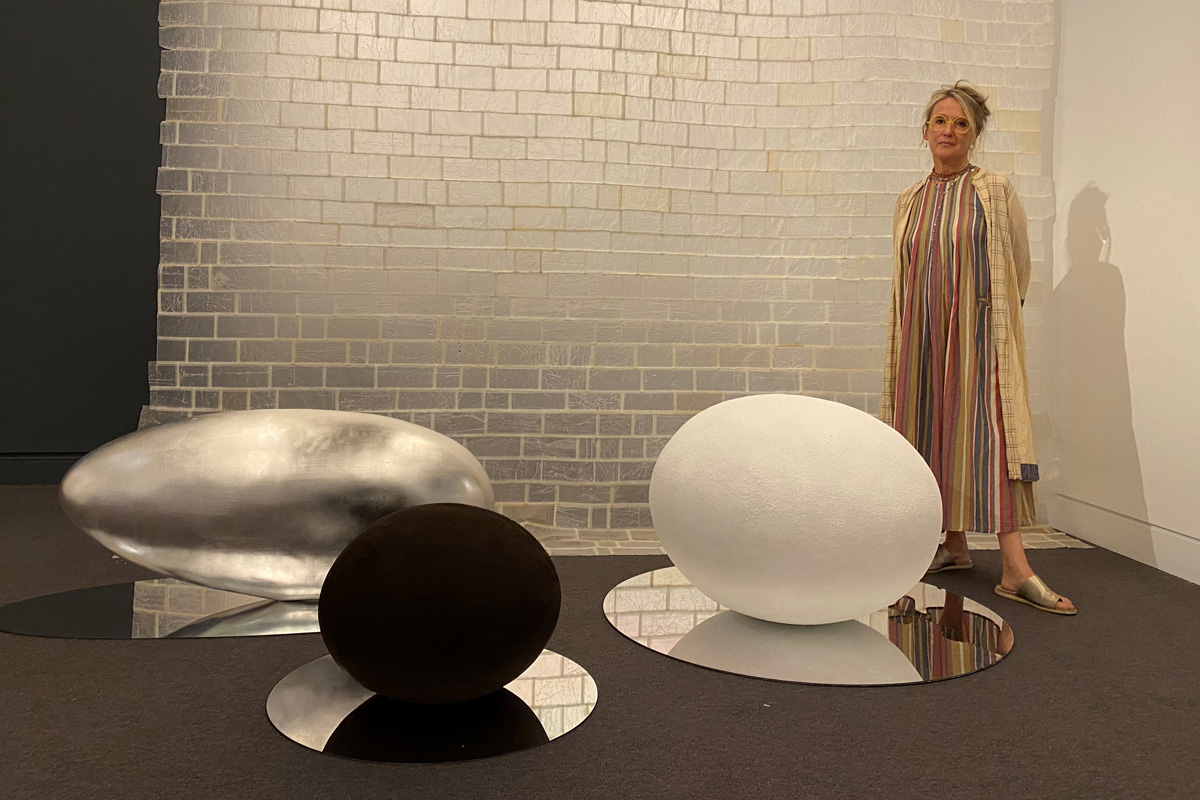 When asked about being paired together with Steve Carr's works, Rippert says, 'I sensed a mutual fascination with the interplay of time and memory, and a strong sense of an exploration into internal worlds.
Both our practices seem to investigate internal states of being – where we become the witness as time slows, unfolds and suspends us in the stillness of anticipation and towards the potential of transformation. In Steve's work, there can also be a kind of pathos in the materials, which for me touches on the fragility and temporal nature of existence.'
Over Autumn, MPRG is pleased to display four more exhibitions. New Wave showcases the work of Mornington Peninsula based VCE students. The foyer gallery is filled with a stunning new series of landscape paintings by local artist Neil Williams, capturing the rugged ocean coastline of the Mornington Peninsula.
Kate Wallace's exhibition 'A Place once Travelled' looks at ideas of isolation and solitude in the landscape, in conversation with a selection of works from the MPRG Collection. Finally, there's a selection of recent acquisitions that have entered the collection over the past two years, including works by Michael Cook, Sidney Nolan and Jenna Lee.
MPRG's Autumn exhibitions run until 31 July. They also have a range of artist talks, workshops and kids activities, so head to their website to find out more.