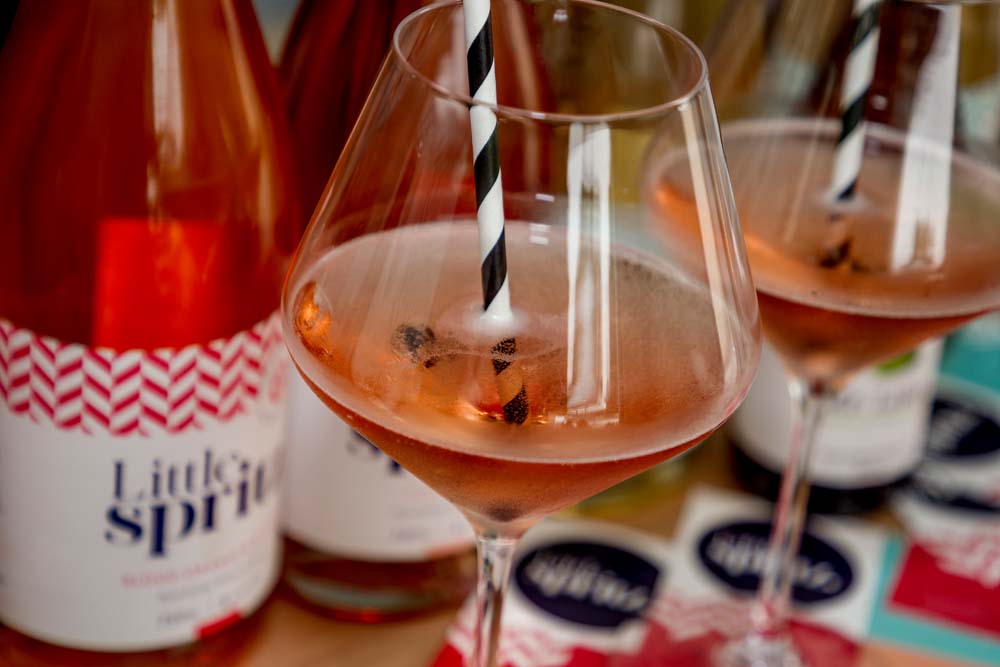 Combine one part: years of experience, (Matt Little), and a second part: zeal and creativity, (Nat Sevior), and you get Little Spritz; a blend of Australian sparkling wine, natural fruit, botanicals, spices and soda which is locally owned and handcrafted in Dromana.
Matt Little, also known as Mr. Little Cider, was a founding owner of the iconic Blue Tongue Wine Bar in Elwood in early 2000. The place had a real buzz and focused on the fabric of Elwood, the locals. Nat Sevior was one of those locals. Working a hectic schedule marketing for Nike, Blue Tongue was her 'Cheers' bar and the place her friendship with Matt began.
Though they lost contact over the years, both ended up on the Mornington Peninsula and reconnected which enabled them, along with friend and business partner of Mr Little Cider, Mal Stewart, (who has been producing premium sparkling and cider for decades), to blend their creative juices on a new project: Little Spritz.
While the origins of the classic spritz is said to be Venice, the Austrians were also spritzing in the 1900's adding a splash of spritz to local dry wines. The practice of pouring soda into still wine or blending prosecco with bittersweet liqueurs has been a long-standing convivial tradition.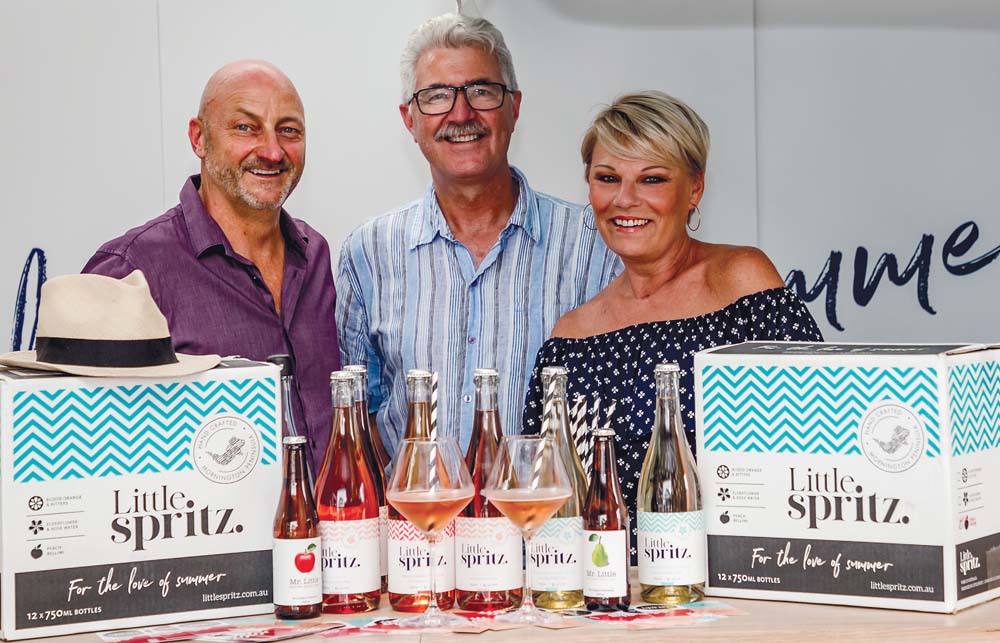 Through the 1970's and 1980's the Aussies were owning their own version of a spritz. A mix of dry white wine and soda served over ice in a long glass, ultimately delivering a refreshing summer drink with a lower alcohol content.
Fast forward to the present day and the spritz trend continues to play a role in the Australian lifestyle. In 2018, the aperitif culture started making a glorious, trend-setting comeback. According to data from market research firm IWSR, global sales volumes of spirit-based aperitifs, which are half the strength of regular spirits, rose 7.4 percent last year, while vodka fell 6 percent, brandy declined 1.3 percent and rum sales lost 0.8 percent. This timeless, low alcohol, wine-based drink continues to be celebrated and enjoyed through the decades from tennis clubs to Aussie barbies.
Nat feels that their customers are looking for alternate options. "People are focused on a healthy lifestyle: less sugar and especially the option of drinks with lower alcohol content so they can still enjoy a glass or two and yet consume sensibly." One of the luxuries of the Little Spritz range is that if you want to reduce the alcohol content even more, just add some additional soda. The spritz family can also be used as a base for no-fuss cocktail making by adding a garnish and spirit of your choice.
"You choose your drinking style", says Nat.
The aim of the boutique operation is to channel the feeling of summer holidays, relaxed lunches, sitting under an umbrella at the beach, ocean swims and picnics. Nat explains, "Little Spritz is a STYLE of drinking, rather than a specific recipe. A refreshing drink, lower alcohol and a little spritz."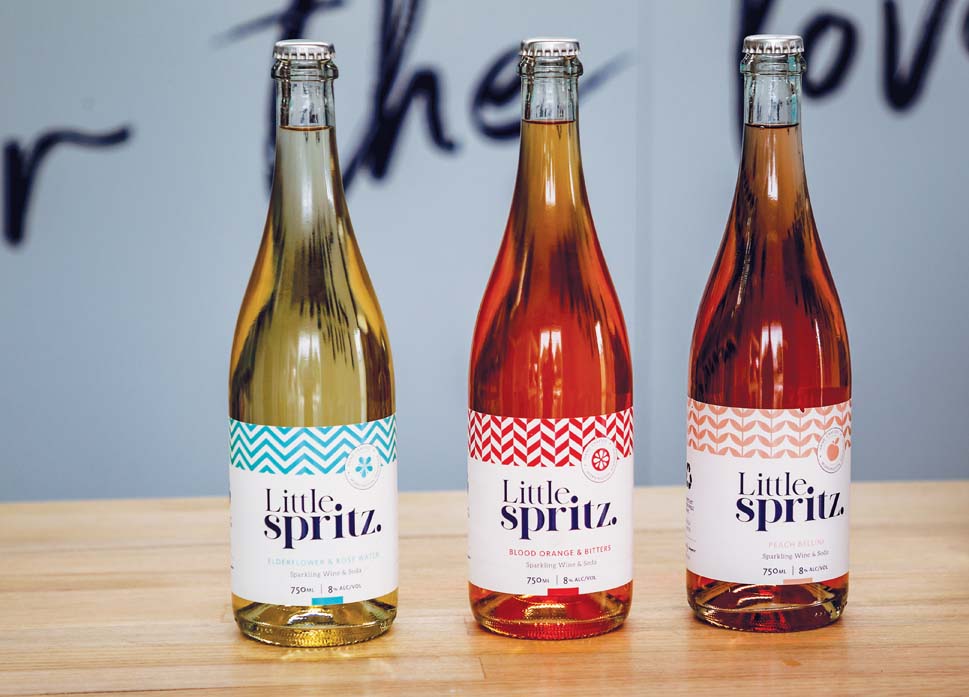 The small-scale production is 100% managed on-site. The team wear many hats — they blend, taste, make, bottle, pack, distribute and greet customers at their on-site spritz bar and cider door.
The venue has a very relaxed vibe and people are encouraged to stay and enjoy a beverage or two. "It's a nice way to connect and familiarise with our brands", reminds Matt. "We have eight ciders available for tasting, along with three sparkling wines and the Little Spritz range. We also have a selection of Spritz cocktails."
They serve locally made dumplings, cheese boards and olives to go along with your spritz. You can also view our production facility and see where they craft all the products.
The intimate venue is available to host small functions, hens/bucks, tour groups etc, but encourage that you book.
---
Little Spritz and Mr Little Cider, 20 Brasser Avenue, Dromana.