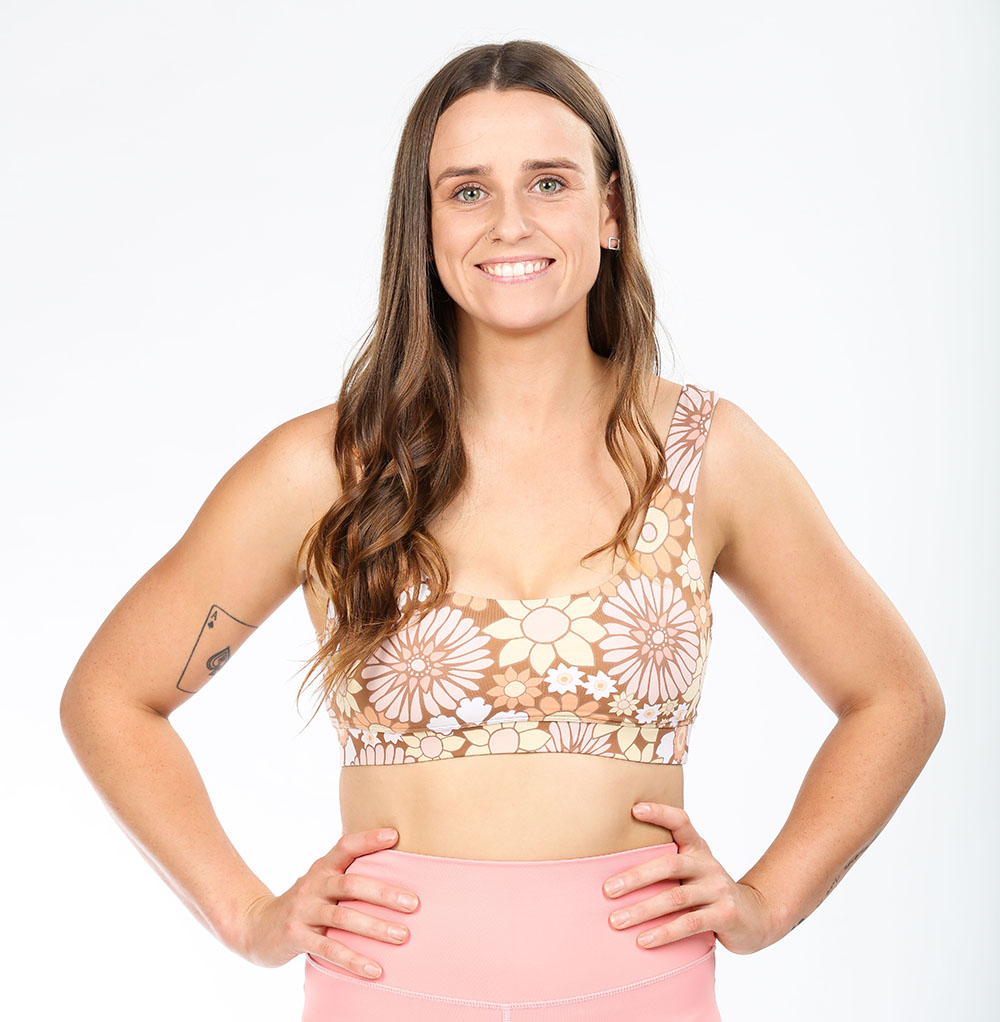 This year Australian Ninja Warrior Sarah Blackmore joined an elite group of Peninsula-based athletes, also known on the show as the 'Peninjas'. She was the only woman in the group and one of only a few female athletes to move on to the semi-finals. Rightfully, she feels very proud of that. "I think it's powerful for young girls to see women competing against men," Sarah says.
In order to be competitive, Sarah trained 12-16 hours a week in gymnastics, ninja training and bouldering in preparation for the course. She started training after last year's grand final watching her best friend Charlie Robbins, partner Ashlin Herbert, and good friends Troy Cullen and Zak Stolz compete – all of them Peninjas.
So how did the Peninsula produce this cluster of super athletes? They all come from the same gym: Peninsula Gymnastics in Rosebud. Sarah believes what makes this gym stand out is it's focus on positive coaching. She would know; she coaches there.
Positive coaching is extremely important to Sarah who began gymnastics at the age of eight. Despite her strength, natural athleticism, determination, and focus, when she was ten one coach told her that she was too tall and too old to go far in gymnastics. Moving to a different gym with a more positive mindset, she competed at state level for many years, becoming Victorian State Champion in 2009.
Sarah's mother was a competitive netball player. Naturally, she wanted her daughter to follow in her footsteps, but Sarah was made for gymnastics. Her aunt noticed it on the playground when Sarah was just five years old. She was a natural climber with a knack for tumbling, so artistic gymnastics was a perfect fit.
Every skill Sarah learned in the gym contributed to her prowess as a ninja athlete. The fact that all the Peninjas had a foundation in gymnastics made them formidable competitors on the course. "Technically, we have been training our whole lives for this," Sarah says.
"Sport is the answer to life in my eyes," she says. Sarah believes gymnastics is particularly beneficial because its focus on both fine and gross motor skills sets the foundation for other learning such as reading and writing and the spatial awareness skills that are critical in navigating through life.
Sarah loves coaching. She started working with young athletes training for competition when she was just fourteen, but she actually prefers recreational coaching. She finds it more rewarding. At Peninsula Gymnastics she has had the opportunity to work with a wide variety of young people. She's found working with children with disabilities particularly fulfilling.
Helping people is a real passion for Sarah. Not only is she dedicated to her work as a gymnastics coach, she also runs a charity-based business called Free Hearts. Its focus is on helping people struggling with mental illness. Free Hearts is an events management business that donates a portion of its proceeds to mental health organisations such as Headspace.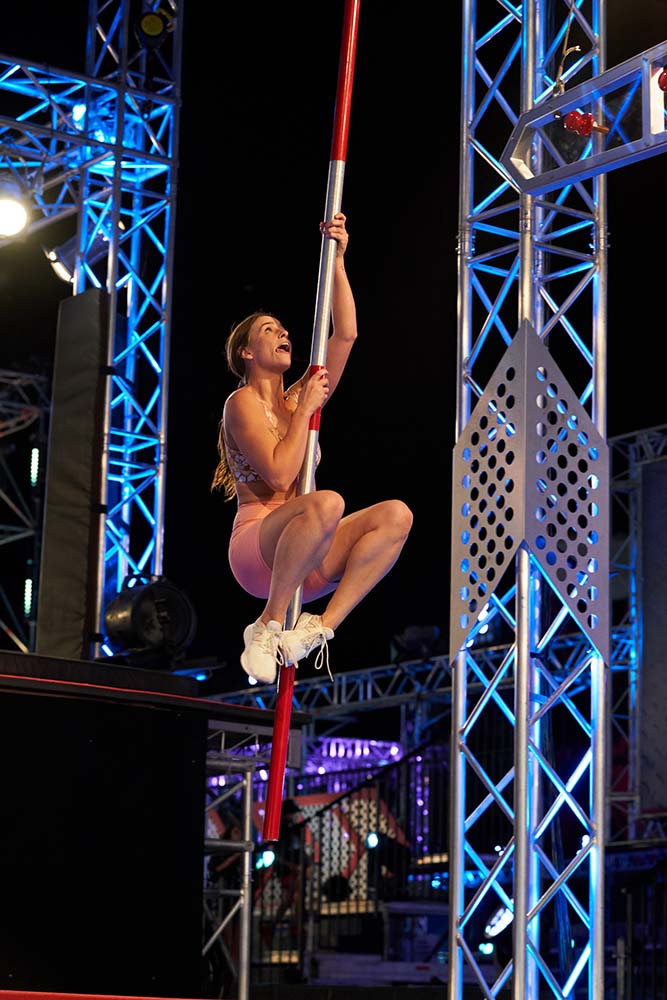 Having struggled with anxiety, Sarah is passionate about raising awareness around mental health and connecting people to resources and organisations that can help.
She knows first hand how important support is in building resilience and coming out of tough times. To be a ninja warrior, one has to be tough physically and emotionally. It's about as demanding as extreme sports gets and the clock is ticking the whole time.
Challenges aside, it is fun and exciting to run the Australian Ninja Warrior gauntlet. For Sarah, one of the most exciting parts was the unknown. Contestants do not get the opportunity to try the course in advance. They are only shown the course a couple of hours ahead of attempting it.
For Sarah, the filming of the show was a lot of fun. Being part of a television production was a whole new experience and one she found really interesting. Half way through filming it got a whole lot more interesting as COVID-19 lockdown changed everything.
Family and friends went home, staffing was drastically reduced and police came in to make sure social distancing was enforced. Sarah was really impressed with the troubleshooting skills of the producers and the way production was modified so the show could go on.
Sarah says she'd be happy to go on the show again. It was great to be doing the course with her fellow Peninjas and partner Ashlin, but her own sense of accomplishment and proving to herself that she could do it was the most rewarding part of the experience. Peninja mission accomplished.