In celebration of our dads, Peninsula Essence has put together a simple list of gift ideas we think dad will love this Father's Day. And best of all, you can go into the draw WIN all of these products!
Check out the list below for some great ideas for dad and keep an eye on our Instagram page @peninsulaessence for your chance to WIN!
Happy Father's Day to all dads!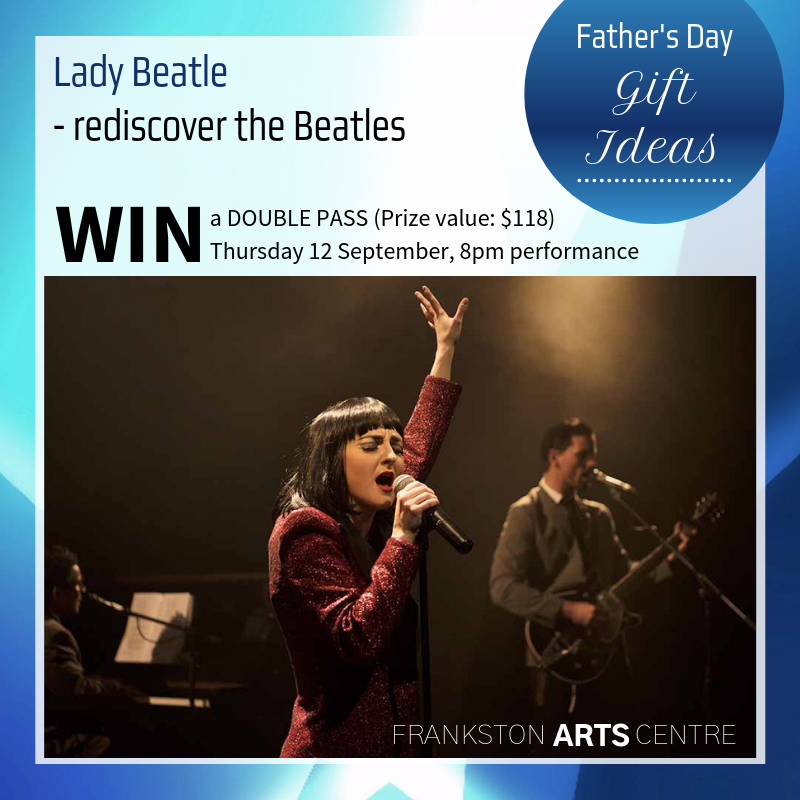 Lady Beatle
From the creators of celebrated Australian works Rumour Has It and Wrecking Ball comes the must-see live music event of the year: Lady Beatle – a modern memory play set to a kaleidoscopic soundtrack of the Beatles' most monumental hits.
Starring Australian stage and screen star Naomi Price (The Tragedy of King Richard III, Ladies in Black, The Voice Australia) and inspired by true accounts, Lady Beatle weaves a fantastical tale soundtracked by the Beatles' biggest chart toppers, including Lucy in the Sky With Diamonds, Eleanor Rigby and Penny Lane.

Rediscover the Beatles' immortal catalogue as new; reimagined and reinterpreted through sparkling original arrangements performed live by this world-class vocalist and a virtuosic band of Australia's top musicians.

Frankston Arts Centre – Thursday 12th September, 8pm.
---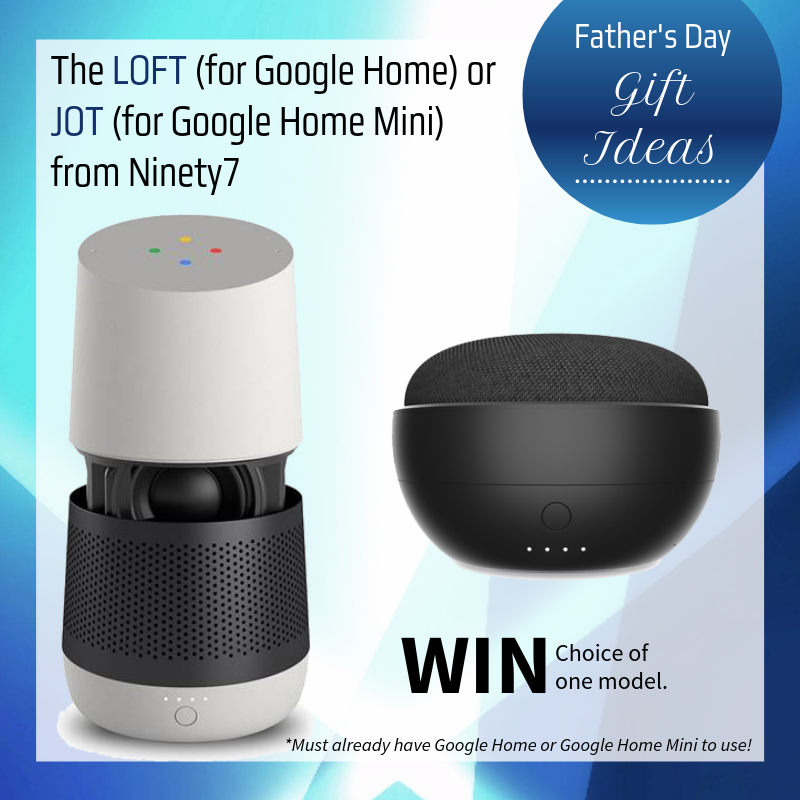 The LOFT (for Google Home) and JOT (for Google Home Mini)
The LOFT (for Google Home) and JOT (for Google Home Mini) from Ninety7, is a rechargeable battery base that gives your smart assistant eight hours of cordless power. Move from room to room without interrupting your podcast, audio book or favourite playlist. Enjoy it in your backyard while you soak up the sun or potter in your garden. Move it with ease back to the kitchen to help you with recipes and timers – all without having to plug it in again. You'll get so much more use from your device.
• LOFT for Google Home is available in Carbon, Snow and Copper – RRP $69.95
• The JOT for Google Home Mini is available in Carbon and Silver – RRP $59.95
Available from JB HiFi, Kogan, Dick Smith, David Jones, officeworks.com.au and Amazon.com.au.
*Must already have Google Home or Google Home Mini to use.
---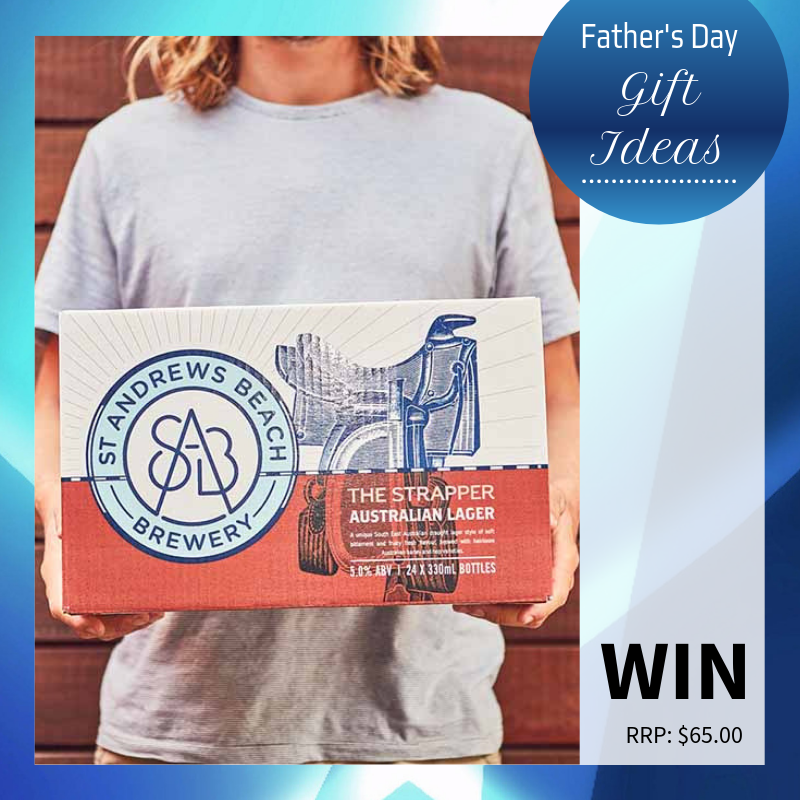 The Strapper Australian Lager
From St Andrews Beach Brewery – The Strapper Australian Lager is a unique South East Australian lager style, brewed with heirloom Australian barley and hop varieties for soft bitterness and fresh fruity flavour.
www.standrewsbeachbrewery.com.au
---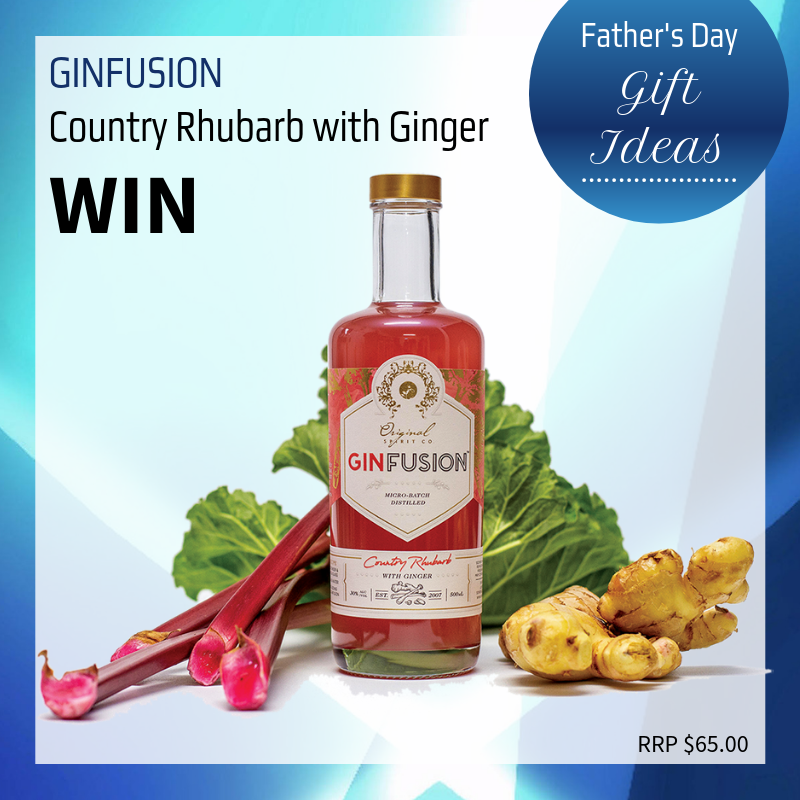 Original Spirit Co. GINFUSION
The latest addition to the GINFUSION range combines Original's 'Classic Dry' gin with Peninsula grown Rhubarb and Australian ginger. Delivering a lingering and comforting warmth, 'Country Rhubarb with Ginger' offers a perfect winter warmer for Dad this Father's Day.
For a new experience, combine with hot water, a slice of fresh green apple and enjoy like a tea!
Available at www.originalspiritco.com & selected bottle shops.
---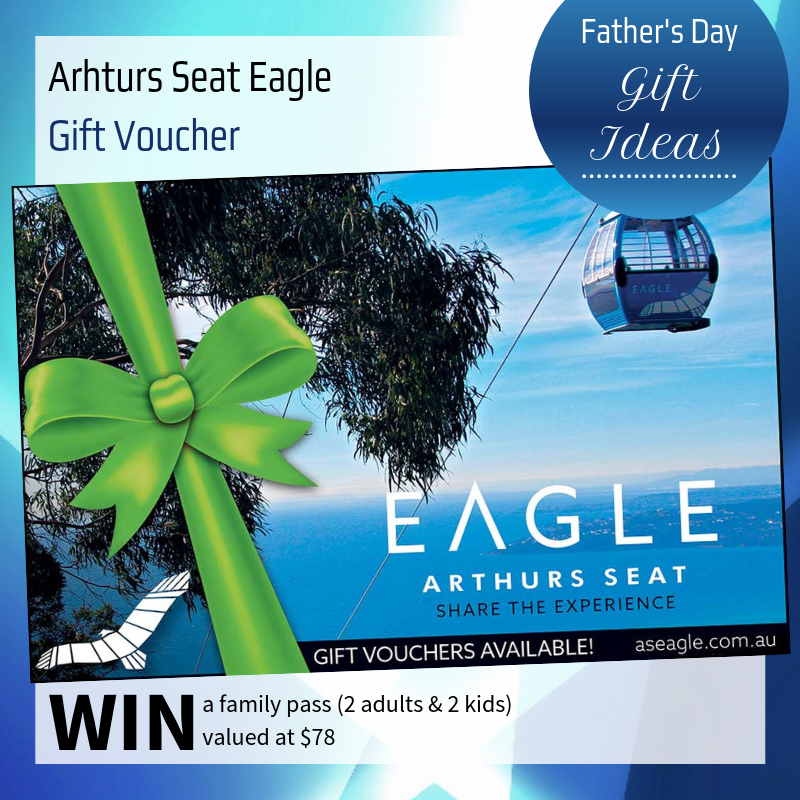 Arthurs Seat Eagle gift cards
Take your gift giving to new heights this Father's Day. Arthurs Seat Eagle gift cards make gift giving easy for any occasion. Available in three price points ($50, $80 & $100) the cards can be used to purchase tickets, souvenirs or food and beverages at The Eagle cafe.
Choose from a glossy Gift Card – available for pick up from the ticket window and by post – or an online eGift Card version.
---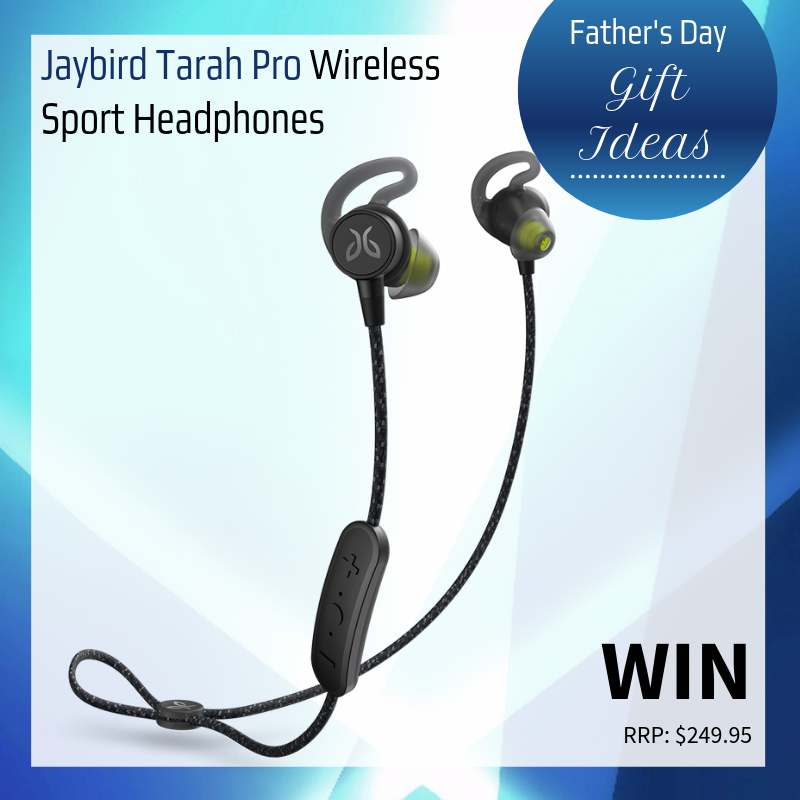 Jaybird Tarah Pro Wireless Sport Headphones
Designed for the Bear Grylls kind of Dad, the Tarah Pro headphones will endure the toughest of environments for the longest of adventures. Inspired by the demands of ultra races, these wireless headphones provide 14 hours of play time with a secure fit, so dad can tackle any outdoor challenge.
---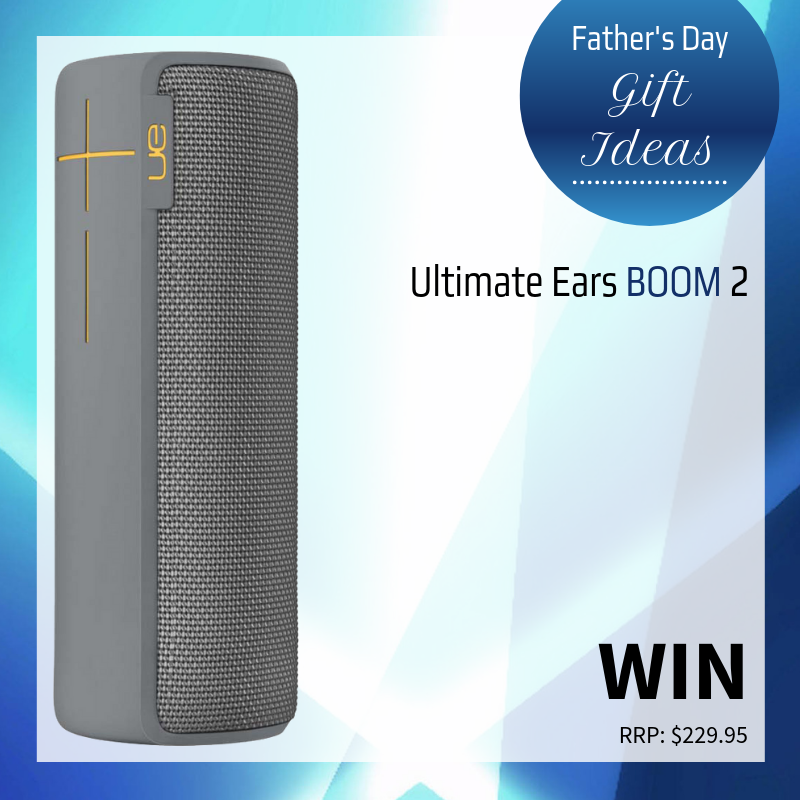 Ultimate Ears BOOM 2
Designed to get wet, muddy and beat up, Ultimate Ears BOOM 2 is the Bluetooth® speaker that blasts insanely great sound in every direction – everywhere you go. It is waterproof (IPX 7), drop-proof (from up to five feet high), disruptive and bold, plus a whole lot of fun.
---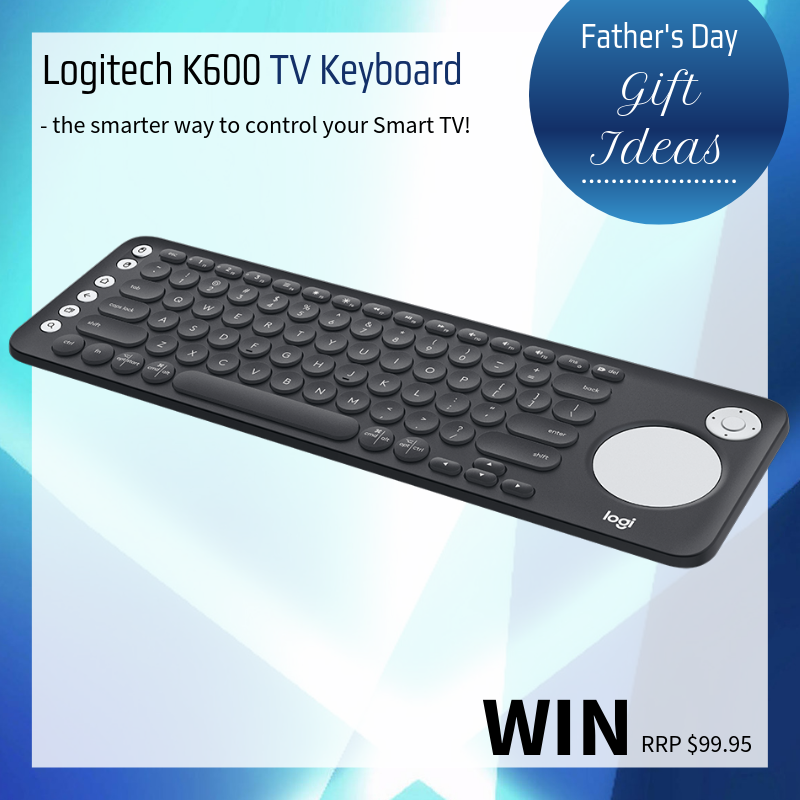 Logitech® K600 TV Keyboard
The Logitech® K600 TV Keyboard is the smarter way to control your Smart TV. It optimises the way you browse and interact with select Smart TVs, so you are not limited by what a remote control can do. With the K600 TV Keyboard, you can easily use the web browser of the TV, enter text to search for the content you want to watch, and navigate media content in your favourite video and streaming applications. With a 15-metre wireless range, the K600 TV Keyboard provides a reliable connection with no drop-outs, even in the largest living rooms.
Logitech Easy-Switch™ also makes it easy to curate your entertainment from multiple sources with the tap of a button whether you want to type on a Smart TV, PC or mobile device.
---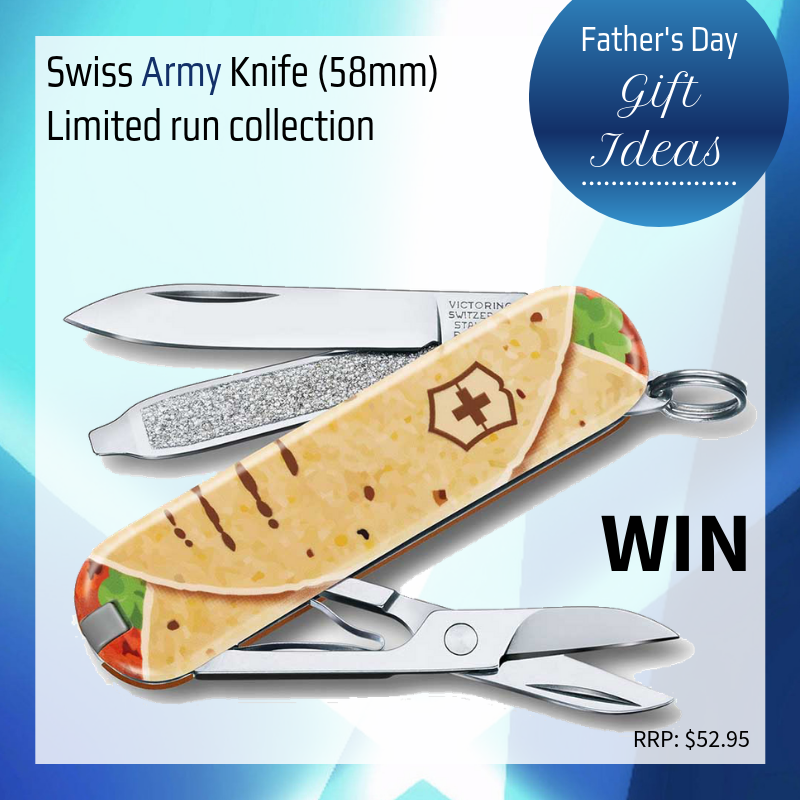 58-mm Swiss Army Knife
Victorinox has inspired foodies across the world with its popular Classic Limited Edition Design Contest. The creative folks on crowdstorming platform, jovoto.com were given the motto "Food of the World" to work on. Victorinox has then brought the ten most popular ideas among fans to life with its signature 58-mm Swiss Army Knife in a limited run collection.
---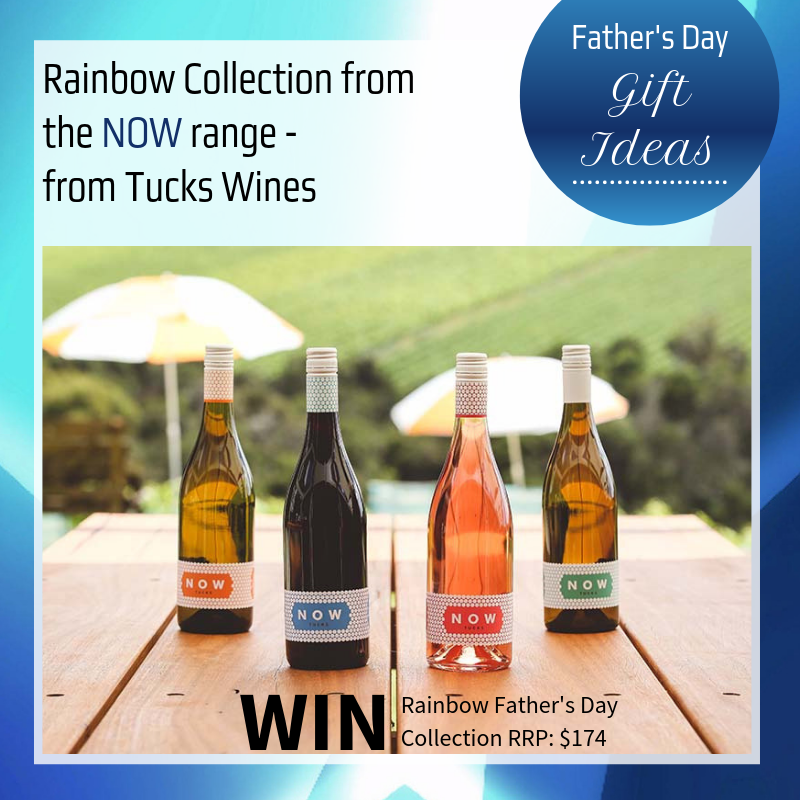 Taste the Rainbow : Father's Day Edit
Photo: Karon Photography
Give dad every colour of the Tucks rainbow this Father's Day with the full collection from the NOW range. Tucks NOW offers an affordable, approachable wine collection and, as the name suggests, they're all designed to be consumed right now.
The Father's Day edit includes:
1 x NOW Pinot Noir
1 x NOW Shiraz
1 x NOW Chardonnay
1 x NOW Pinot Gris
1 x NOW Rosé
1 x Tucks Vues Sparkling for the all important Father's Day toast!
---
*PLEASE NOTE ALL prizes must be collected from Peninsula Essence Mornington office (unless otherwise advised) and winners will be notified via instagram. So please only enter if you can collect!
Competition posts will run on Instagram from Thursday 1st August through to Sunday 18th August and winners will be drawn and notified on Monday 19th August 2019.**
Peninsula Essence – August 2019