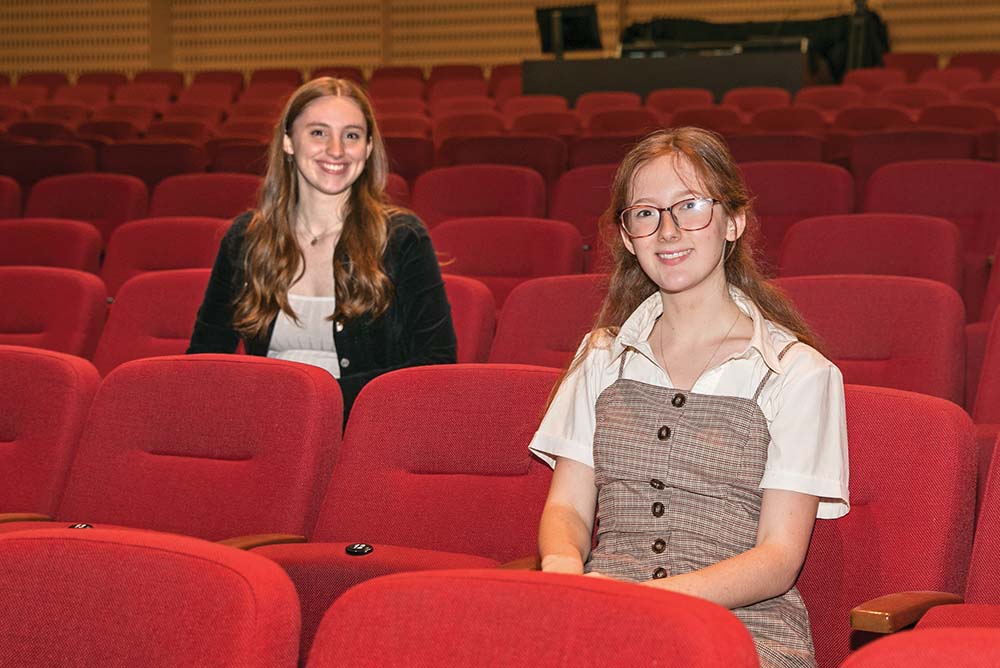 A new program at Frankston Arts Centre will provide in-depth and fascinating insights into the Arts for eleven young people.
Frankston City Manager Arts and Culture Andrew Moon said the 'FAC Citizens' Program was designed to engage with young artists, arts makers and theatre lovers aged from 16 to 22 years old.
"Being an FAC Citizen is an opportunity to gain learning and insight into the various roles and departments that are involved in an artistic venue like the FAC including technical operations, marketing, box office, gallery curation and programming," he said.
"As part of the program, students will develop an authentic understanding of the roles and responsibilities of each department and have the opportunity to apply their learnings through a series of real world activities. Our hope is that the experiences provided will provoke engagement with the arts and inspire future career paths."
FAC Citizens will attend shows and get opportunities to work behind the scenes and help out with projects and programs.
Lucy Anderson, 18, recently graduated from Toorak College and is excitedly looking forward to participating in the FAC Citizens program.
"I've been involved with the Frankston Arts Centre for many years both as patron, performer and crew member/technician.
I have danced in the theatre for many years. My school has been in the theatre multiple times when I have worked in a variety of different roles and I've worked with PLOS and Panorama on their shows in recent years making the Frankston Arts Centre like a second home to me for periods throughout the year," she said.
"There have been a few occasions when I have 'bumped out' one show and then within two days been back to 'bump in' the next. I am very comfortable in the space and I am so excited to be spending more time learning in the venue and I am grateful for this opportunity."
Olivia Sutherland, 19, is currently studying a Bachelor of Arts at  the University of Melbourne.
"I've lived in Frankston my whole life. I've been involved in community projects in Frankston for about four years and have been finding it an incredible community and a fulfilling practice. I'm currently focusing on the intersection between education and the climate crisis and I think that Arts is essential to uplifting voices and sharing stories," she said.
A talented artist, Olivia won the Peninsula Grammar Principal's Acquisitive Award in 2019 while completing Year 12. Olivia received the award for 'Don't snooze the alarm' – a thought provoking watercolour and screen print on cotton rag paper that celebrates beauty in the ordinary.
---
For more information about Frankston Arts Centre, visit thefac.com.au or phone (03) 9784 1060