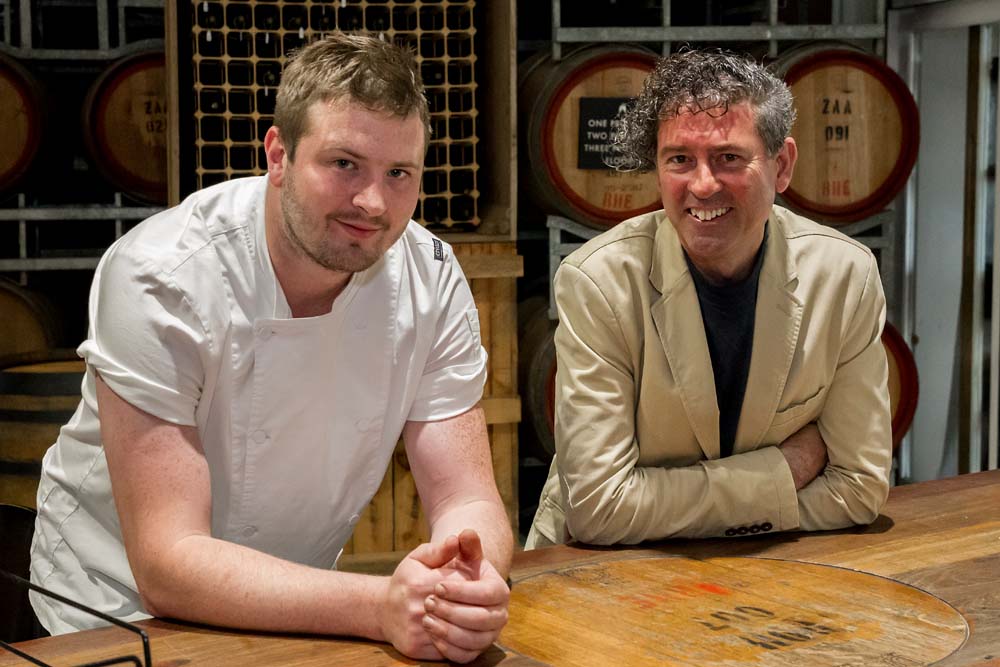 By Andrea Louise Thomas Photos Yanni
Max's Restaurant was built on pure moxy. During a wine tasting visit to Red Hill Estate, chef Max Paganoni had the nerve to tell its owner, Sir Peter Derham, that whoever was running the place was an idiot! Rather than balking at the comment, Sir Peter wanted to know more. Max was only too happy to explain that wine should be matched with food and that the estate would sell more wine if it had a restaurant on site.
With one of the best views on the Mornington Peninsula, the location could not have been more perfect. Sir Peter said he would build the restaurant if Max would run it. A handshake deal was made and Max has been running the restaurant, which he now owns, seven days a week for twenty-five years. The only interruption to service was due to the pandemic but, even then, Max's was serving take-away meals and heat-at-home meals.
In all the years Max has been in the food business, he has never lost his love for cooking or enthusiasm for serving customers. He considers his kitchen staff  to be family and is happy to work side by side with them, bringing people meals they love. His signature dish, Tuscan porchetta, is so popular that when he took it off the menu, people wrote angry letters. He soon put it back on. Some of his customers have been dining at Max's year-in and year-out since the restaurant opened.
Max grew up on a farm in Tyabb. Everything the Paganoni family ate came from their kitchen garden and paddock. It was fresh and every ingredient was familiar. They even made their own wine. Max got a first hand education in flavour. He started cooking for the family when he was eight. "I was bred to be a chef," he says.
Max started his first apprenticeship at a Chinese restaurant in Frankston where he worked six days a week and spent the seventh day at school studying cooking at the William Angliss Institute in Melbourne. His second apprenticeship was at the Baxter Providore (now Sages Cottage). Like his experience at home, everything served was paddock-to-plate.
When he finished his apprenticeship, he backpacked around Australia before heading to Europe. He wined, dined and worked his way through Germany, France and Italy. Max became very familiar with the virtues of pairing wine with food.
He returned home worldlier and more knowledgeable about food and wine. This is how he had the cheek to front Sir Peter Derham with the notion that food and wine should be paired. Max's moxy, knowledge and confidence led to the establishment of the Mornington Peninsula's first winery restaurant.
The early days were hard. Max had to win customers over to the winery restaurant concept, but patience, persistence and great reviews brought customers through the doors and they just kept coming. The restaurant started out small but has grown over the years, now offering ample indoor and outdoor dining.
Because of its spectacular location, Max caters for lots of weddings and other special events. The restaurant is consistently booked. COVID may have slowed things down for a while, but patrons are back now wining and dining with Max. The new summer menu is up, serving old favourites and new flavours.
Max designs the menu, but is open to suggestions from staff about new possibilities and fresh ideas. The menus have evolved over the years to cater for changing palates. Max describes the menu as Modern Australian, which he sees as borrowing the best elements of many international cuisines, but he emphasises that fresh local ingredients are the key to great flavours.
Travel has had a big influence on Max's life and cooking and he likes to share what he has learned. Twice a year, in May and September, he takes a small group on food, wine and culture tours in Northern Italy, Tuscany, Sardinia and Sicily. (Pre-pandemic that is.)
Max also founded MP Experience, a venture he now runs with his sister, Danielle and mother Jacinta. They offer a wide range of tours on the peninsula from secret gardens to private wineries. Whether you love truffles or chocolates, tasting wine and cheese or relaxing in the local hot spring, there is a tour to suit every taste. Try one.
Recipe
Max's Tuscan Stuffed Porchetta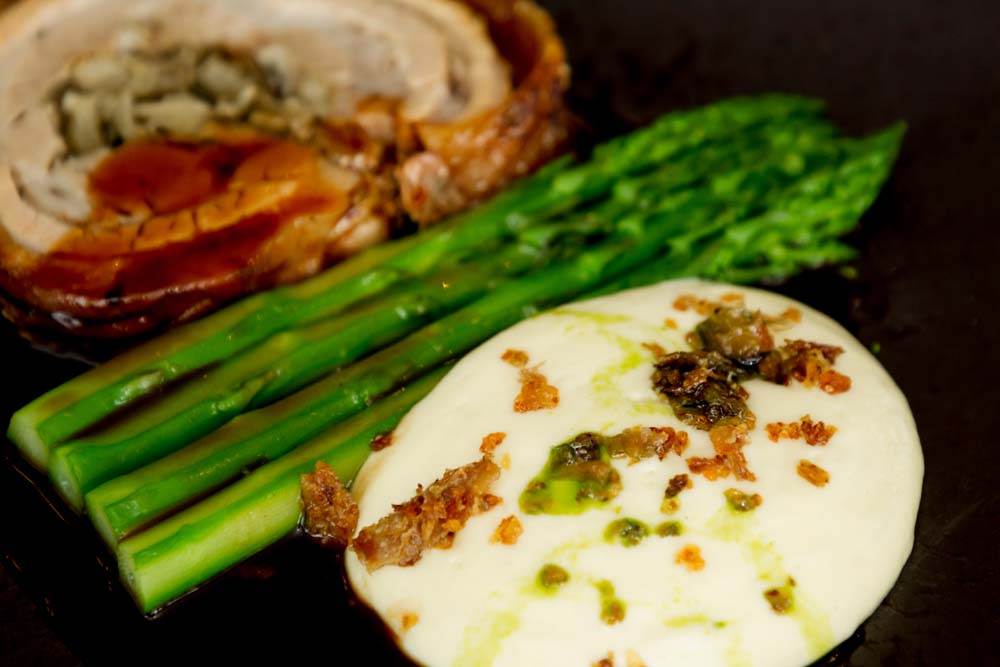 Serves 6 – 8 people
Ingredients:
5 cloves garlic
5 rosemary sprigs
½ cup coarse salt
5 sprigs thyme
5 sprigs sage
½ tablespoon fennel seeds
1 tablespoon of Max's award winning extra virgin olive oil
1 ½ kg pork belly
Preparation
Remove rosemary and thyme from stalks and roughly chop along with the garlic cloves and sage.
Place pork skin side down, rub with half the amount of salt, then fill with garlic cloves and chopped herbs and truss closed with butcher's string. Score pork at 2cm intervals, rub with a dash of olive oil and the remaining salt.
Cook pork in oven at 230C for about 1 hour, basting from time to time then turn oven down to 180C and cook for another 2 hours. Slice and serve on creamed potatoes topped with a little of the pan juices.
---
Max's Restaurant, 53 Shoreham Road, Red Hill South
P: 5931 0177
maxsrestaurant.com.au