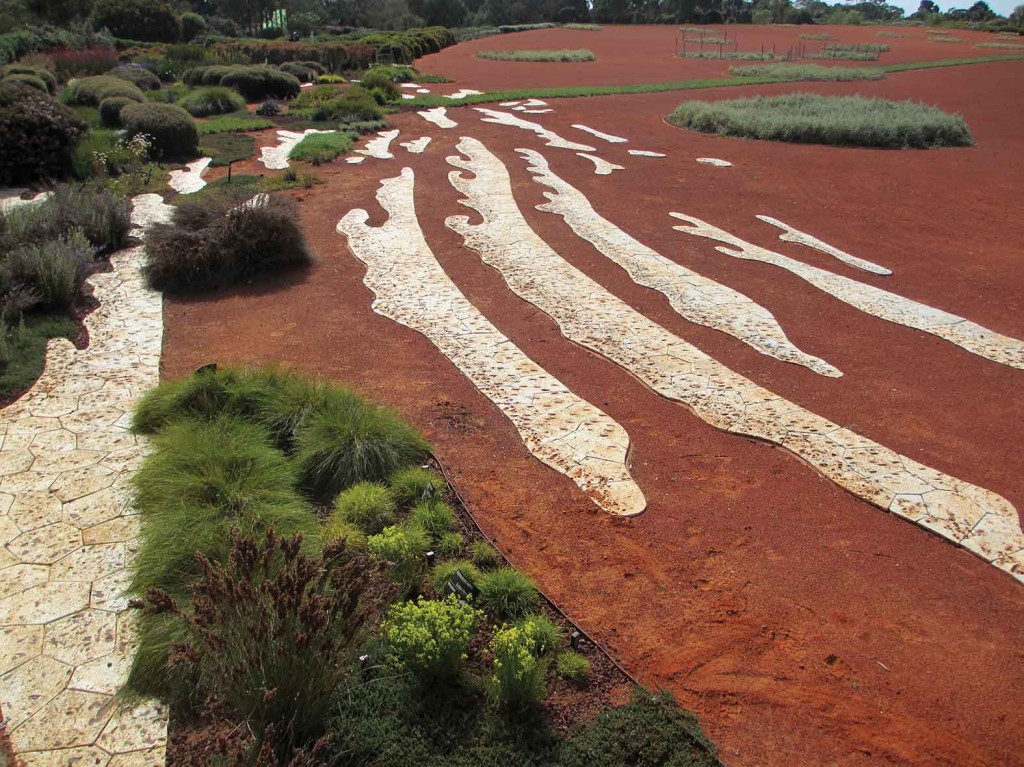 Words and Photos: Keith Platt
Making a trip to the Outback from the Mornington Peninsula is as easy as jumping in the car and going for a 40-minute drive: the outback outlook at the Royal Botanic Gardens, Cranbourne, is one of red earth and weather-resistant plants.
While the red earth of the Australian Garden doesn't quite stretch to the horizon, the carefully sculpted area gives the impression of leading to more of the same on the other side of the hill. Of course that's not the case, but what is over the hill is just as interesting – a small lake fed from the rock pool waterway (wade only between the flags) is bounded by wetlands, which can be circumnavigated from a boardwalk, and a rocky escarpment.
The botanic gardens offer a lot more than being gardens for all seasons, with visitors being (gently) encouraged to learn about the conservation of rare and threatened plants through a biodiversity program. There are also more formal education and visitor programs about the importance of plants.
The visitor centre provides plenty of information about the gardens and events and there is also a restaurant for lunches and snacks at the Boon Wurrung Cafe (10am-4pm daily except Christmas Day) and a kiosk at the northern end of the Australian Garden (11am-3pm, 1 June-31August). The centre is also the place to make garden tour bookings, hire umbrellas and wheelchairs, and browse The Gardens Shop.
The Garden Explorer open-air "people mover" seats 22 and makes six stops. Tickets ($7.50 adult, $6 concession) are available at the visitor centre.
The Royal Botanic Gardens, Cranbourne, corner Ballarto Road and Botanic Drive, Cranbourne, 9am-5pm, daily (closed Christmas Day), call 03 5990 2200.