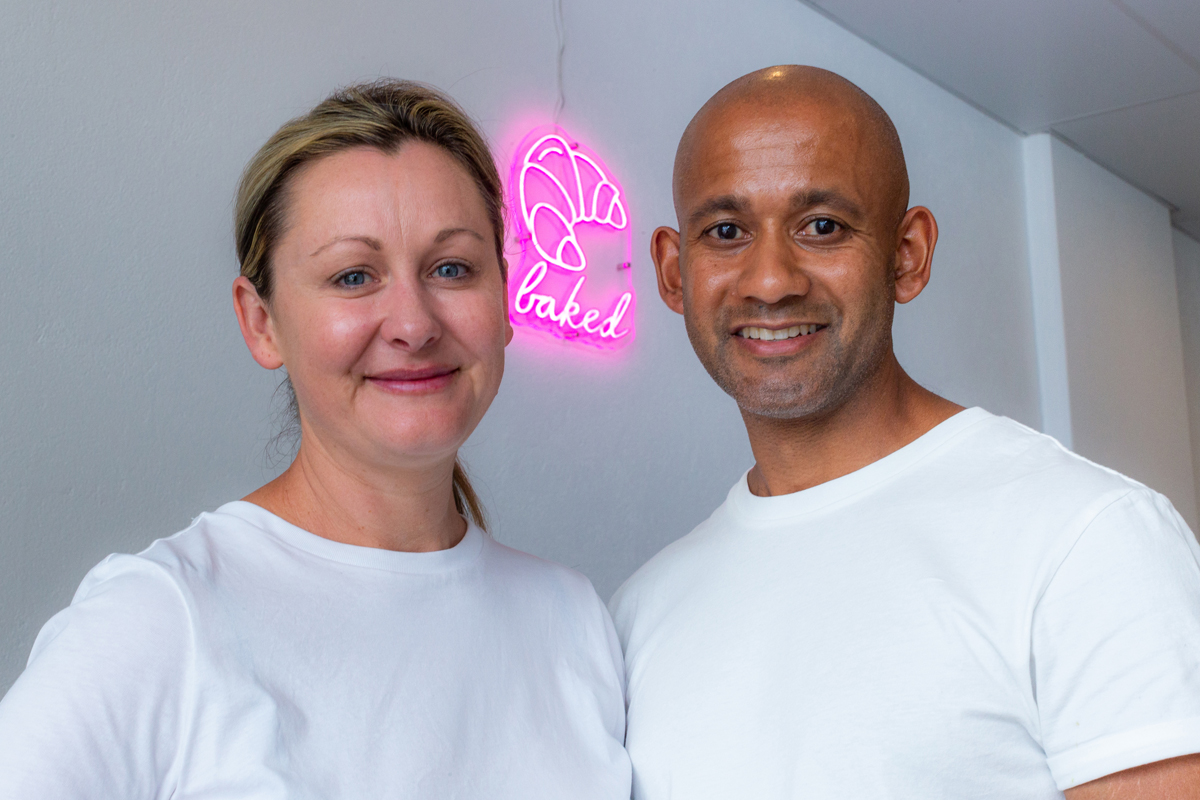 By Georgina Carroll Photos Gary Sissons
John and Jen Angsiting are the ultimate typical hospitality duo. John comes from the chef back-of-house world; Jen from the waitress front-of-house world. It is this experience and training that has made them staples in the Melbourne cafe scene, starting, owning and operating multiple cafes all over Melbourne, from the CBD to the outer suburbs. So, when the couple and their two children, like so many others during the pandemic, opted for a sea-change in early 2021, it was an obvious choice to open a new cafe.
'Au Croissanterie' is nestled in Dromana's bustling shopping village. John and Jen have adapted their winning formula of great coffee paired with quality house-baked French pastries that have made their venues such a success. It brings the best of the Melbourne cafe scene to the peninsula. French cuisine is a passion for both John and Jen.
"I've always had a passion for French cuisine," John said. John is French Mauritian, speaking French and learned to cook French cuisine with his mother. He got his start in hospitality working in Melbourne's fine-dining restaurants, where food is often heavily French inspired, and chefs speak fluent French. "Its like second nature," John said. Jen lived and worked in France in front-of-house restaurant positions. The couple opened a hole-in-the-wall coffee shop in the city and then created a few different pop-ups. "From there we opened a few small cafes with the focus being on the coffees and pastries, always French inspired," John said. "We moved out here a year ago and wanted to do something with a little bit of French inspiration."
"There was definitely a gap," Jen said. "There's some really good coffee places and roasters around here and restaurants, but there just wasn't the croissants, the pastry and coffee feel that's just a good combination."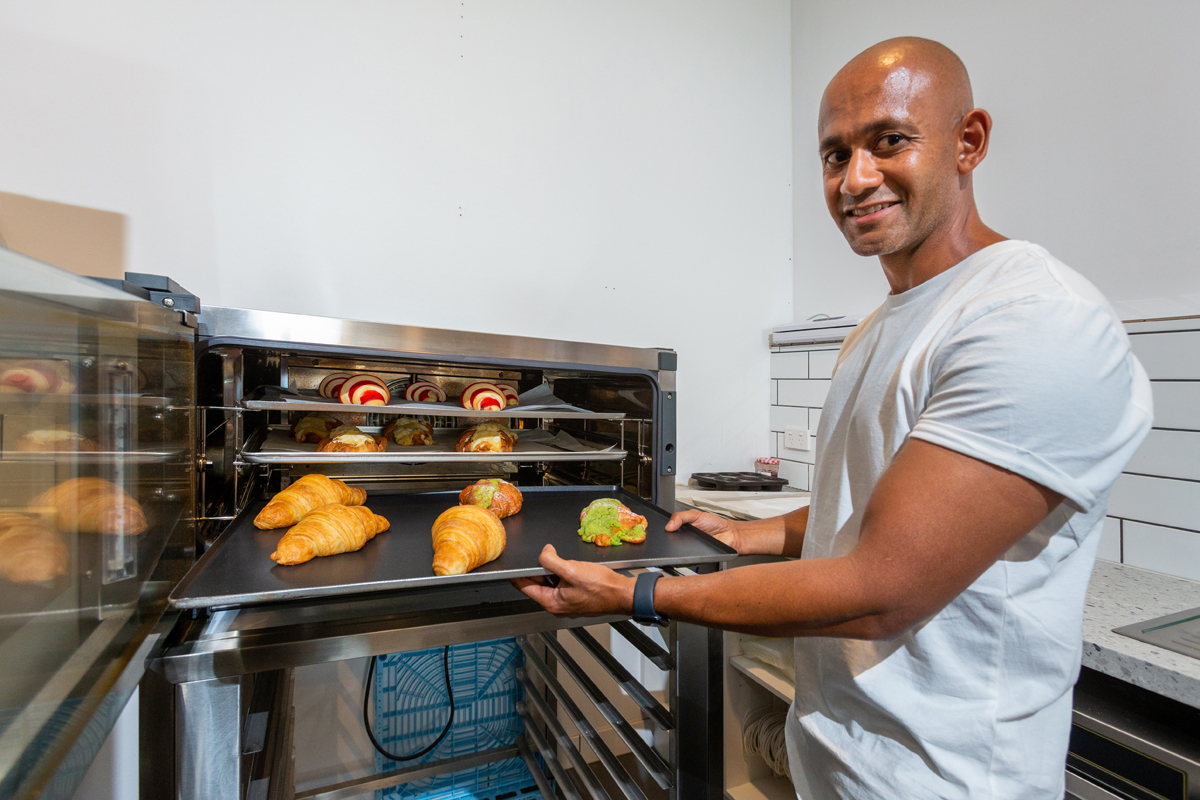 John and Jen and a team of French bakers use a method inspired by a movement that started in the 1970s in France. "It was the bakers little answer to the American fast-food thing," John said. "They wanted to use unskilled labor but also have a beautiful French product." The process that was created uses a preformed dough that is frozen then sent out to shops where they are proved and baked fresh. "You maintain a really consistent product," he added. All the ingredients and cultures used are imported from France, creating a spectacularly authentic product. John estimates that 40 to 50 per cent of croissants and pastries are made this way.
'Au Croissanterie' makes eight different types of fresh croissants daily, their signature being the lemon curd cruffin. They also serve fresh baguettes and toasties, all filled with local, fresh, Mediterranean-inspired ingredients. This is all complemented with coffee using beans by A+ coffee, a specialty coffee roaster situated in Blackburn. John and Jen have specifically opted for a European-style coffee bean to complement their pastries.
The venue itself is modern and captures the essence of the Melbourne cafe scene whilst still feeling uniquely Mornington Peninsula. Space is utilised impeccably whilst still feeling tranquil, and is a place you can hang out in for whatever period of time suits you. "We wanted to make sure we weren't in too big of a space so we could easily pivot to takeaway," Jen said.
The cafe opened late November, 2021, just before the summer rush and the peak holiday season, allowing John and Jen to get to know the locals. "We always like to know our locals. We never want to be just there for the tourists and the holiday season", Jen said. "We really do thrive on getting to know our customers." While John and Jen have opened cafes in many different locations from the middle of the city in Lonsdale Street to the outer suburbs of Westmedows, a holiday destination is a new experience for them. "We do hire locals, which is so helpful because they're like, 'Oh, its going to be flat out this weekend.'" Supporting the local community is a huge part of the ethos of John and Jen's businesses. Eighty per cent of their staff from all their cafes are juniors training, and they offer opportunities in upskilling and taking part in traineeships.
John and Jen have felt so much support from the community already, with locals taking business cards for their holiday rentals and promoting the cafe. They have even had the regulars of their other cafes make a drive down to the peninsula to visit. "We've had heaps of people from the city and upper west all come to visit this one already, which is lovely," Jen said.
---
Visit 'Au Croissanterie' at 4a/277 Point Nepean Rd, Dromana