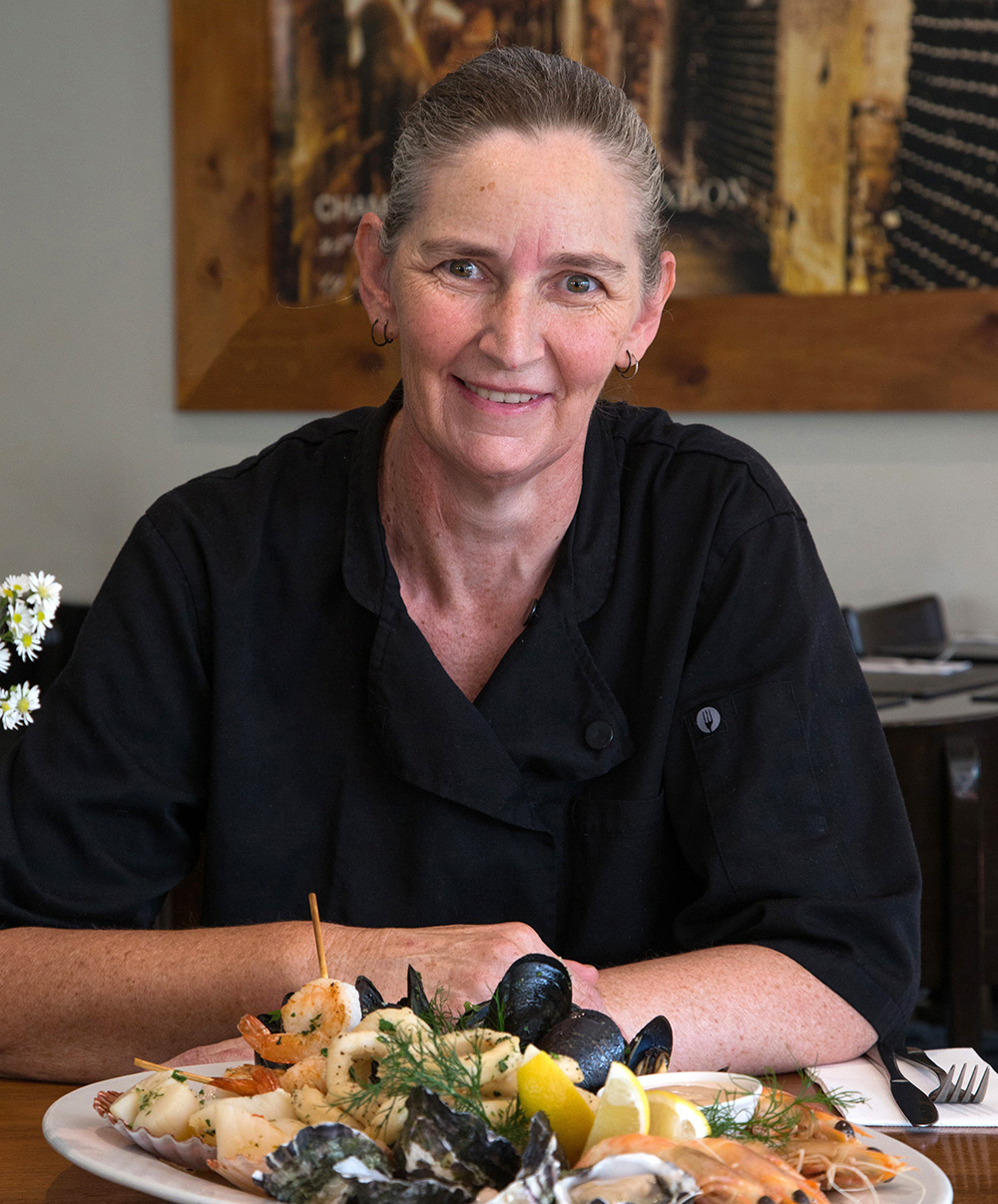 By Melissa Walsh   Photos Gary Sissons
Growing up on a farm in Warrnambool, Susie Seater knew what it was like to cook from an early age. Her mother was forever baking and cooking as those were the days before takeaway. To Susie it was then a natural progression to become a chef. What is surprising is how late it was when she pursued the career.
Susie, the head chef at Canadian Bay Hotel, was 40 when she finally decided to do her apprenticeship and become a qualified chef, although she had spent a lot of time in food, working for a bakery and fish shop before she had her children.
"It was when I was working as a dish washer I decided to become a chef. I had been working with a head chef at the Frankston RSL and he asked me to come and work with him at Canadian Bay Hotel," said Susie. "Within two months of being here I started my chef apprenticeship, and within two years I was head chef."
The fast track to head chef at the hotel is understandable, as Susie knew all about cooking most of the dishes and preparation like de-boning chickens and fish, and making sauces.
"I always cooked at home when I was a teenager, and when I got married and had kids, I still loved experimenting with food," said Susie, who is particularly prone to cooking Asian influenced dishes.
Being the head chef for six years at the hotel, Susie says she loves the people she works with and has definitely learnt to make the perfect steak and seafood.
"Steak and seafood are the main dishes people want although we have a huge menu selection to suit all tastes," she said. "We do rockling for a lunch special, and salmon which is delicious. Our seafood comes in fresh every day. We also do the old pub favourites like parmas, calamari, and kids meals."
Recipe
PORTERHOUSE STEAK WITH CHIPS AND SALAD
INGREDIENTS
Porterhouse steak
Chips (pre-cut or hand-made)
Lettuce
Tomatoes
Onion
Cucumber
Onion
METHOD
1. Season steak with salt and pepper and seal it off in a hot pan or flat grill.
2. Put on char grill until cooked to order.
3. Add chips to plate.
4. Make salad by tossing ingredients together in bowl and add to plate.
5. Plate up porterhouse steak and garnish.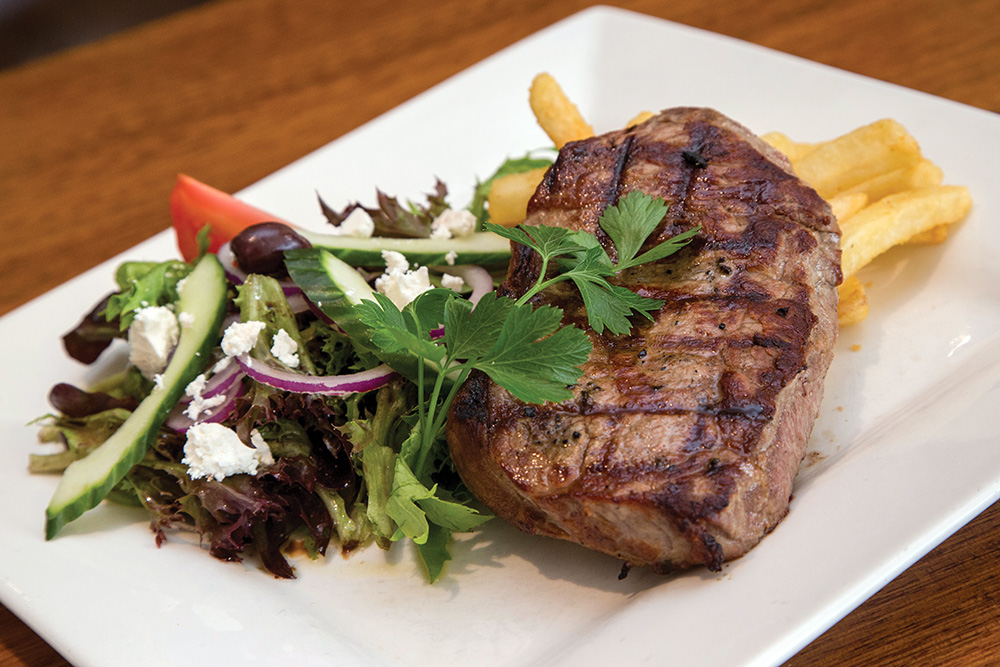 ---
Canadian Bay Hotel is at 35 Ranelagh Drive, Mount Eliza. Open seven days a week.
Phone 9775 2331.
www.canadianbay.com.au