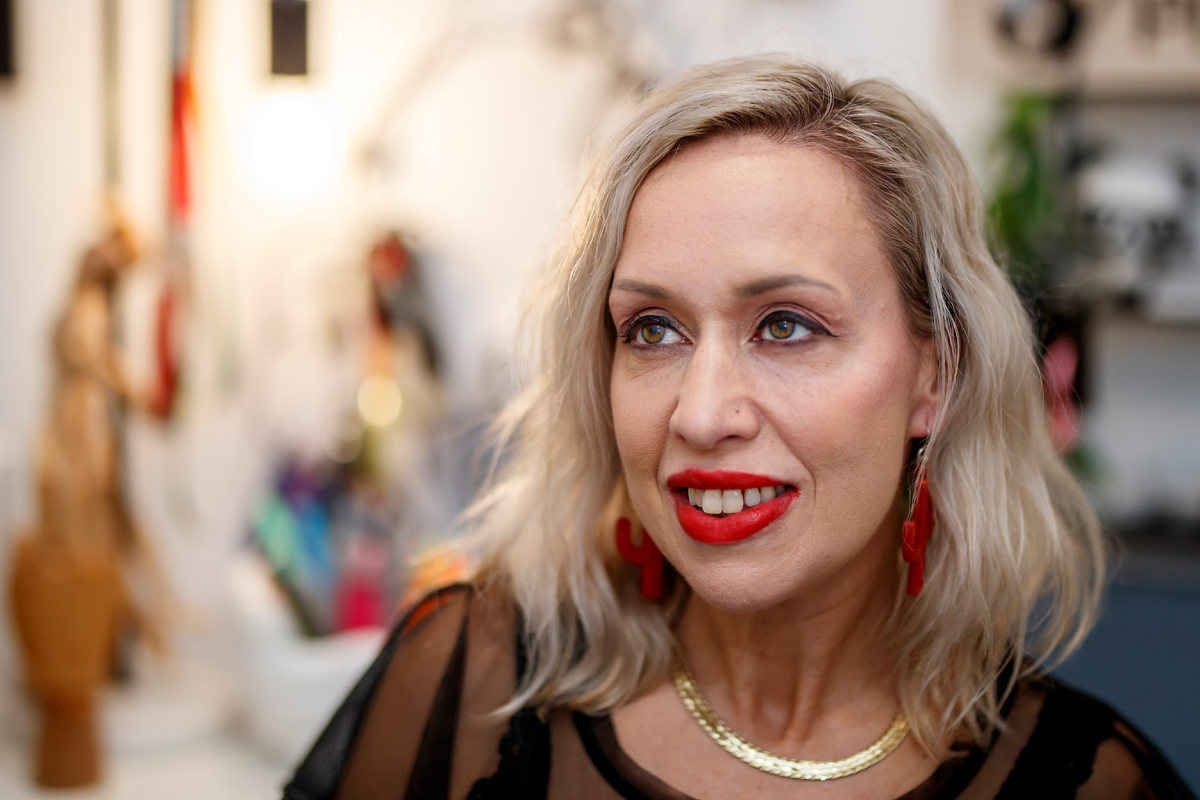 It all started with tequila. During lockdowns, Frankston South designer, Nat Stratos participated in an online tequila tasting with local friends. To spice things up, they dressed in Mexican attire. Nat made some cactus earrings using corn starch PLA biopolymer filament and a 3D printer. After a friend posted them on socials, everyone wanted a pair. Then Nat made some Día de Los Muertos-themed skull earrings for Halloween and they were a hit too.
This fun anecdotal beginning to her jewellery design business was a wonderful counterpoint to the 20 frustrating years Nat spent working in fashion; an industry she found wasteful and unethical. It was not the romantic industry she'd imagined as a girl.
From childhood, Nat knew she wanted to be a fashion designer. Her grandmother worked as a presser in a fabric factory in Fitzroy. Nat used to help her by hanging garments. As payment, she was given scraps from the cutting room floor. Nat used them to make clothes for her Barbie.
When she entered the fashion industry, those scraps took on a different meaning. She was horrified by the waste. Cutting room scraps, prototypes, pre-production samples, advertising samples and excess stock all go into landfill. Then there is the impact of 'fast fashion', which has an average lifespan of eight weeks. Most of it meets the same fate or ends up in developing countries, which are often even more ill-equipped to deal with it.
"We, as people, have been designing for disaster for 100 years. We need to move beyond colonial-based design – to unlearn capitalism. Society is addicted to newness. We don't need more stuff. Personally, I only buy second-hand from vintage and op shops. We need to choose better; to think of fashion as products of service that we take care of and mend. We need to resell, regenerate, recycle and keep products in service as long as possible," she says.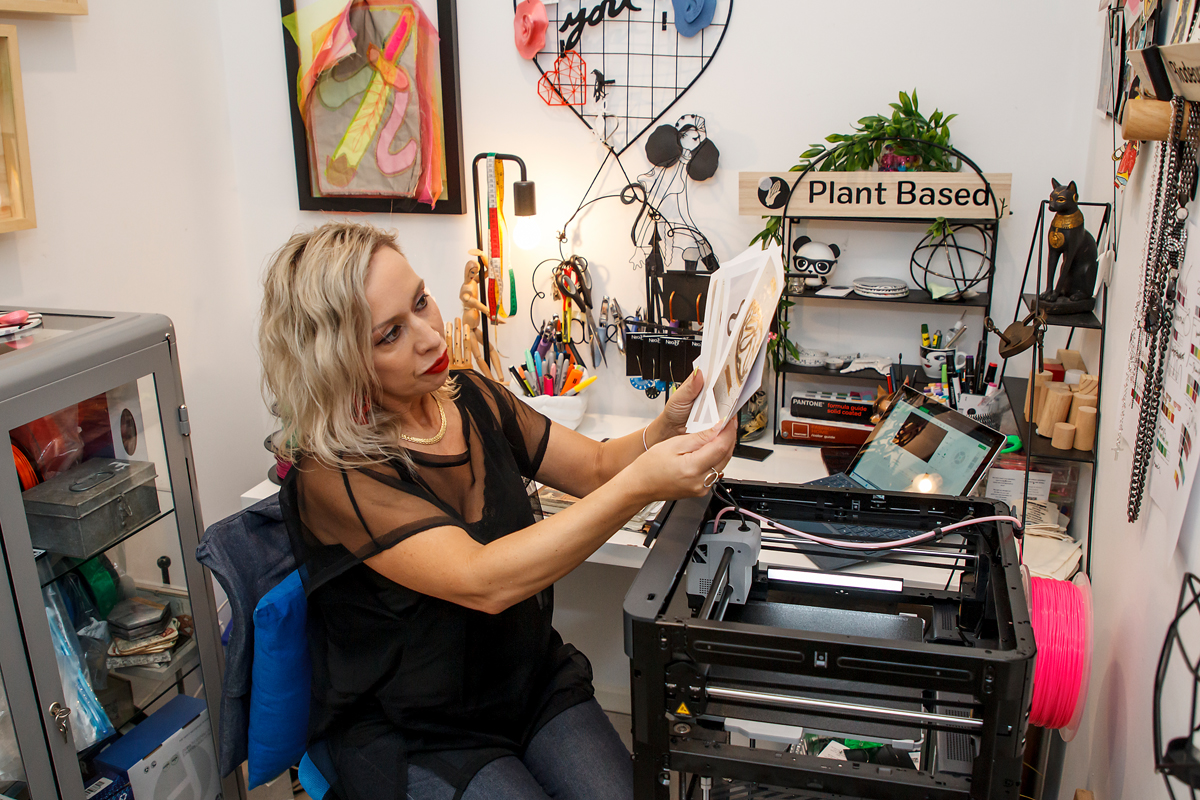 Everything Nat does is driven by this ethos. When she lost her fashion job in 2020 due to COVID lockdowns, she was ready for change. She went back to university to get a Master's Degree from RMIT in Design Futures (Human Centred Design) so she could pursue a more satisfying and meaningful career path.
She'd been thinking about a business model that matched her values for some time. Scary as it was to lose her job in fashion, it got her thinking about moving in a whole new direction. Curiosity, innovation, and experimentation led to her new business, Neo3DT. She now makes fun and colourful 3D printed corn starch jewellery to order.
Corn starch is the only biopolymer that can be used in 3D printing; this means her products are fully compostable. They will break down under soil with moisture in six months or less. Additionally, if the customer no longer wants their pieces, they can return them to Nat. She'll recycle and repurpose them. "Ethical servicing creates customer loyalty,' she says. People are learning from Nat and really taking the message on board.
Fortunately, circularity is a hot topic across many industries now. The Australian Circular Economy Hub website is a wealth of information on the subject. Nat says, "No industry can work alone. We need to be visioning out plural futures looking at the social and cultural environment, self-reflexivity, connectivity and being in tune with like-minded values. We are all in this together."
"Stella McCartney was an inspiration to me. When I worked at Adidas early in my career, I had the pleasure of working on Stella McCartney's performance wear collection. She was a trailblazer in regard to nature-positive innovations using vegan and cruelty-free materials. She also addressed the principle of modern slavery in the fashion industry. This was a real eye opener. Now, I want to know what I buy follows these same principles," she says.
Nat is a great resource. She works as a speaker, facilitator and consultant on circular design. She wants to teach people all about it and help businesses transition to this model. She's excited about being an agent for positive change. Nat uses her Neo3DT collection as a springboard to educate customers about circular design and conscious consumerism. She even creates NFT designs for the metaverse that customers can download and print themselves. Check out Nat's Instagram to order something different and future focused.
By Andrea Louise Thomas Photos Yanni