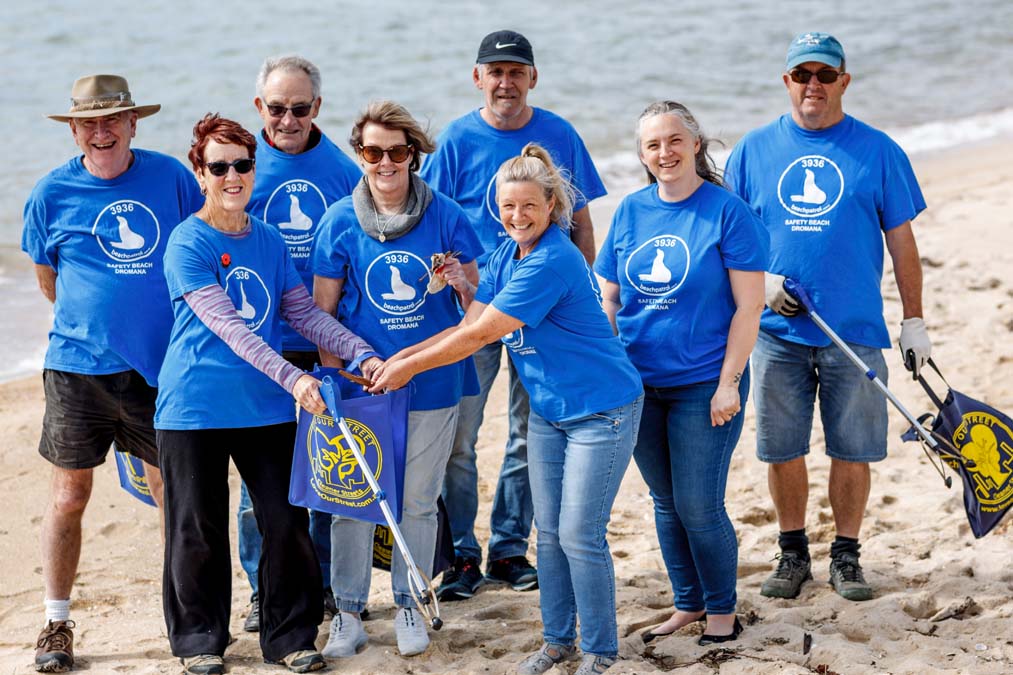 By Joe Novella Photos Yanni
Volunteers are indeed the lifeblood of our Mornington Peninsula community. They power everything from local sport to charity organisations. They come together without expectation of payment or reward, except for the knowledge that they are helping their community to become a better place. And as a result, more often than not, their great work flies under the radar and, consequently, they miss out on the help and resources they desperately need. That's why it's so important to raise awareness of the work these volunteer community groups perform, and one such group is the Safety Beach and Dromana Beach Patrol, or 3936-BeachPatrol as it is officially known. 
3936-BeachPatrol is a bunch of fantastic people who care deeply about their local community. Many of them give up their own time to collect litter from the beautiful Safety Beach and Dromana foreshore and beach. Having driven down along the highway, after the Melbourne Cup long weekend and seeing litter around every bend, never has the commitment of these volunteers been more welcome.
So how did it all start? I asked Gary Robertson, the founder of 3936-BeachPatrol. "Back in 2017 I found that my daily walks were being spoilt by the amount of rubbish I saw lying around and I found I couldn't just walk past it. I had to stop and pick it all up.
"After doing this for a while, I realised I had to do something about it, so I went online to see if there were any groups around that could help me. I found there were beach patrol groups operating in Rye and Tootgarook. So, I contacted Beach Patrol Australia and, after hearing what they do, I decided to start up a Beach Patrol group in Dromana / Safety Beach."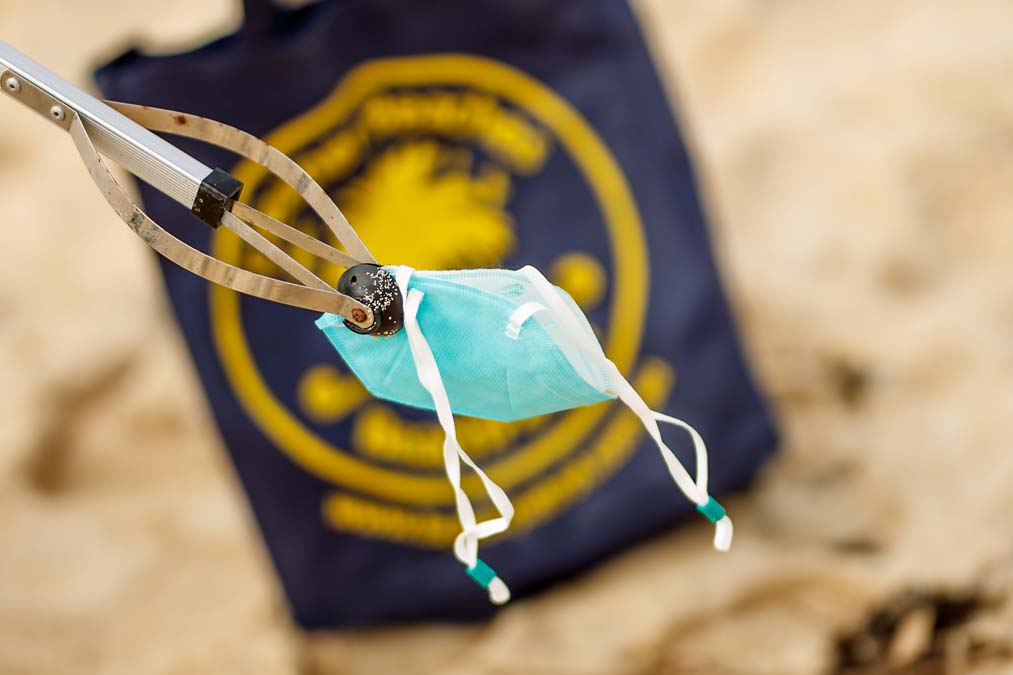 The Beach Patrol movement started in Melbourne's Middle Park Beach in 2009 and since then Beach Patrols have been started all around the bay by concerned communities. The focus of Beach Patrol is to prevent litter from entering Port Phillip Bay and then being swept out by the tides to endanger our precious marine life. Litter on beaches and in overflowing bins on beach foreshores is especially problematic, but so too is litter that finds its way into the Bay via street and stormwater drains.
"The biggest culprits are plastics and cigarette butts," said Gary. "Plastic bags, confectionary wrappers, cups and we have a new type of litter we're seeing more and more of and that's wipes. All these items are so dangerous to our marine life which mistakes the litter for food and swallows it, choking or dying of malnutrition.
"This litter problem isn't going away and needs urgent direct action. We keep records and these show that for Safety Beach/Dromana we collect over 20 different categories of litter including dangerous items like needles. We collect between 1,500 and 4,000 pieces of litter a month, up to 28,000 pieces a year. We need most hands on deck after public holidays and during the summer tourist season because even though most people do the right thing there are a minority of people who treat our Peninsula like their dumping ground."
Safety Beach/Dromana Beach Patrol started in 2017 with 30 volunteers and has grown to over 1400 today, made up of people of all ages and from lots of different backgrounds. For identification, volunteers are supplied with t-shirts purchased with funds donated by the council. They are equipped with gloves and tongs, and provided with tubs for sorting litter, all supplied by a combination of Beach Patrol Head Office funding, donations from Bunnings Rosebud, and fundraising activities like sausage sizzles.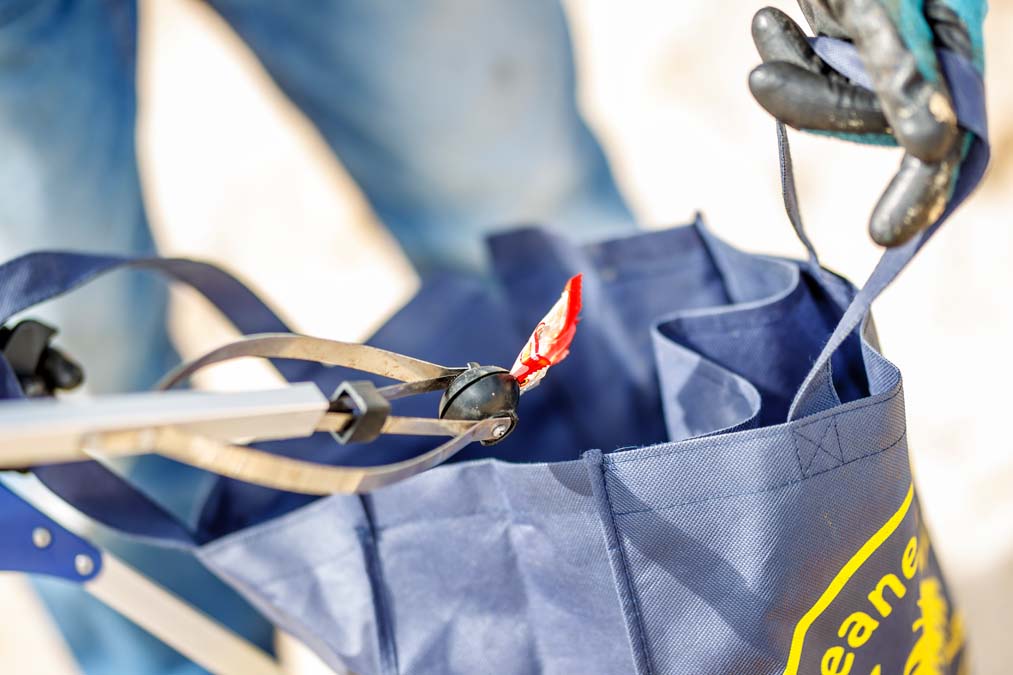 "We're a community group," said Gary. "We do what we do for our community, but we rely on our community as well. We've partnered with other community groups like local schools and we've also run corporate clean up days. We've worked with council to increase the amount of bins on the foreshore and partnered with them on installing three cigarette butt bins as part of a trial. So we're very active, apart from just picking up litter, and we could always use extra help."
Safety Beach/Dromana Beach Patrol members meet every month (twice a month in Jan/Feb) for 90 minutes to do a beach clean. You don't need any qualifications to be a member, just head to the group's Facebook page or website, or just turn up on the third Sunday of each month at Safety Beach or Dromana piers.
So what's in it for the volunteers, I enquired? "For me personally," Gary explained, "it has been a very rewarding and satisfying experience. I've made some life-long friends and have got to know lots of like-minded people I see in and around the town. My real passion is doing whatever I can to ensure the health of Port Phillip Bay and its marine life, and I feel like I'm doing that through my local Beach Patrol. I encourage people to join us and even if you can't make it to the scheduled cleans, pick up any litter you see when you're out walking. It all helps."
If you're a local business wanting to give back to the community, please get in contact; your support will be more than welcome and you will be doing a great service for the local environment and community.
On behalf of all of us on the Peninsula, a big thanks to all the Beach Patrol volunteers doing their bit for our community and for the environment, keeping our beaches clean and our marine life safe.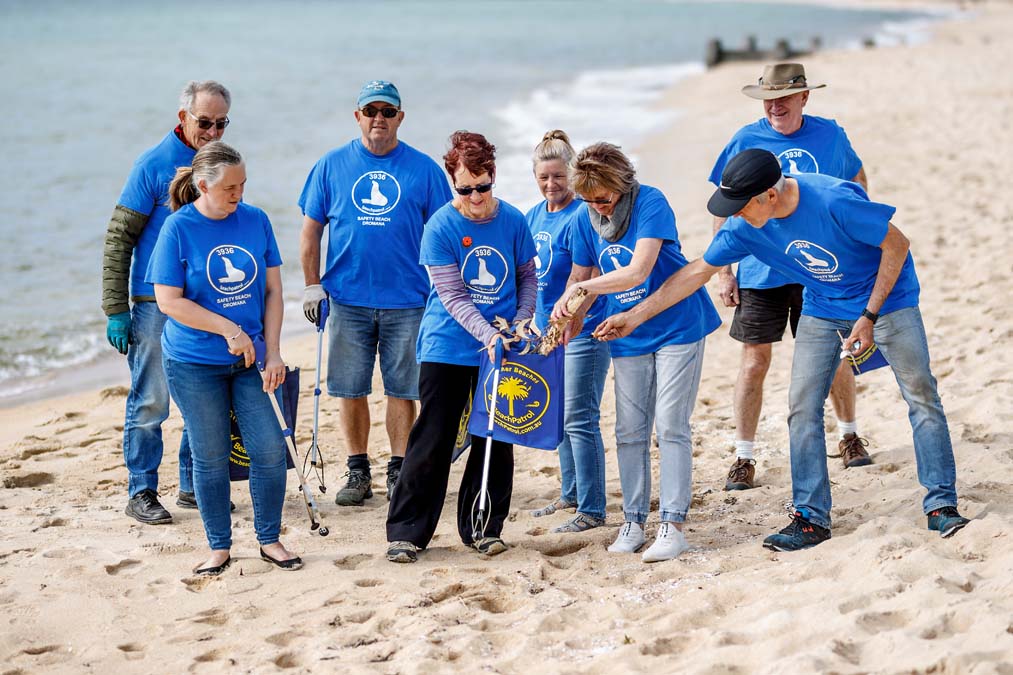 ---
To join the Safety Beach Dromana Beach Patrol head to the group's facebook page
facebook.com/groups/112190529472887 or visit their website: beachpatrol.com.au/beach-groups/3936/46