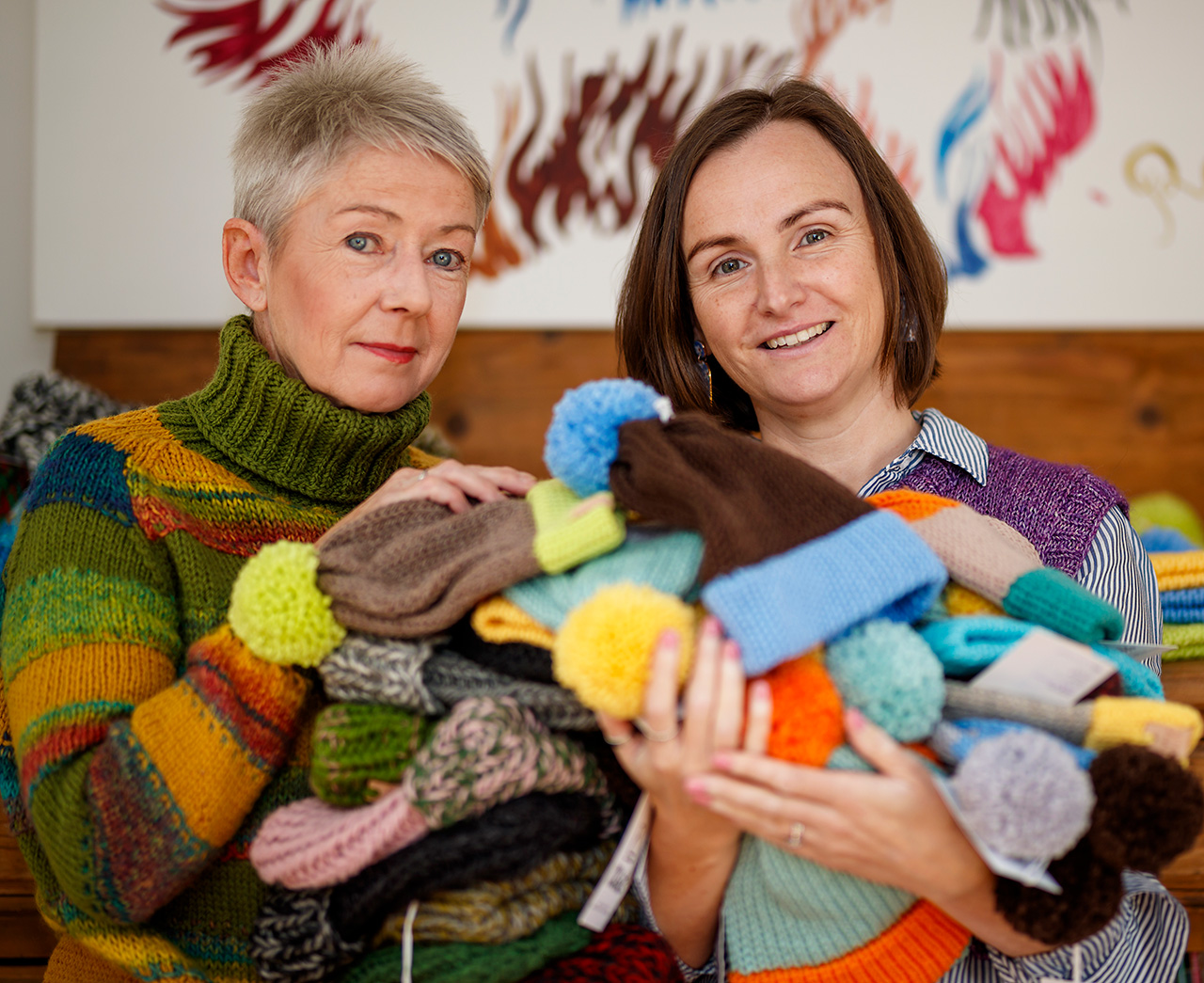 By Andrea Louise Thomas Photos Yanni
This is a story of the friendship between two women from different generations, countries and backgrounds who were brought together by wool. Heavily pregnant, Jenny Gill wandered (though she would say waddled) into a Richmond wool shop to buy some yarn and needles. She wanted to knit a blanket for her baby. Jenny met Clare Crosbie across the counter. Clare encouraged Jenny to sit down then kindly and patiently went over the finer points of knitting. They have been great friends ever since.
Now they are business partners too. Their brand CC Knits launched last year. They make wonderful woollen beanies.
Clare was born and raised in Melbourne. She learned to knit from the nuns at her primary school. Clare was always crafty. She went to RMIT graduating with a Bachelor of Arts in Fashion Design. This led to a 23-year career in the fashion industry that took her all over the world. Clare spent many long hours waiting at airports. Fortunately, she had knitting to help her pass the time.
Jenny comes from the South Island of New Zealand. She grew up on a sheep and cattle station in the remote high country. Her studies were in science. She obtained a Bachelor of Science degree in Engineering Geology. She also has a Master's Degree in Rock Avalanches. This niche subject had her working for a time on Baffin Island in the Canadian Arctic.
Jenny then moved to London to work as project manager for Network Rail and Crossrail. She met her husband there. After five years abroad, they moved to Australia.
After having children Jenny decided to be a stay-at-home mum. In 2017, that chance meeting with Clare changed Jenny's world. It gave her something to do away from parenting. She joined a Thursday night knitting group to expand her social circle. "It's a lovely way of being with other people and doing what you love," she says. She found comfort, support and camaraderie.
"Knitting has many benefits. It's calming and good for nervous disorders because it's a kind of mindfulness. You have to be present to knit. It also gets people off their phones and engaging with others in a knitting group," Clare says. "It's a craft that can be done almost anywhere with very few materials. Anyone can learn to knit with a bit of patience and perseverance. Even better, knitters produce something they can wear."
Knitting has many benefits. It's calming and good for nervous disorders because it's a kind of mindfulness.
Both Jenny and Clare feel it's important to 'make'. They find a satisfaction in creating. Jenny uses a loom while Clare knits with needles. Knitting is particularly enjoyable because of the sensory element working with such a soft, tactile material.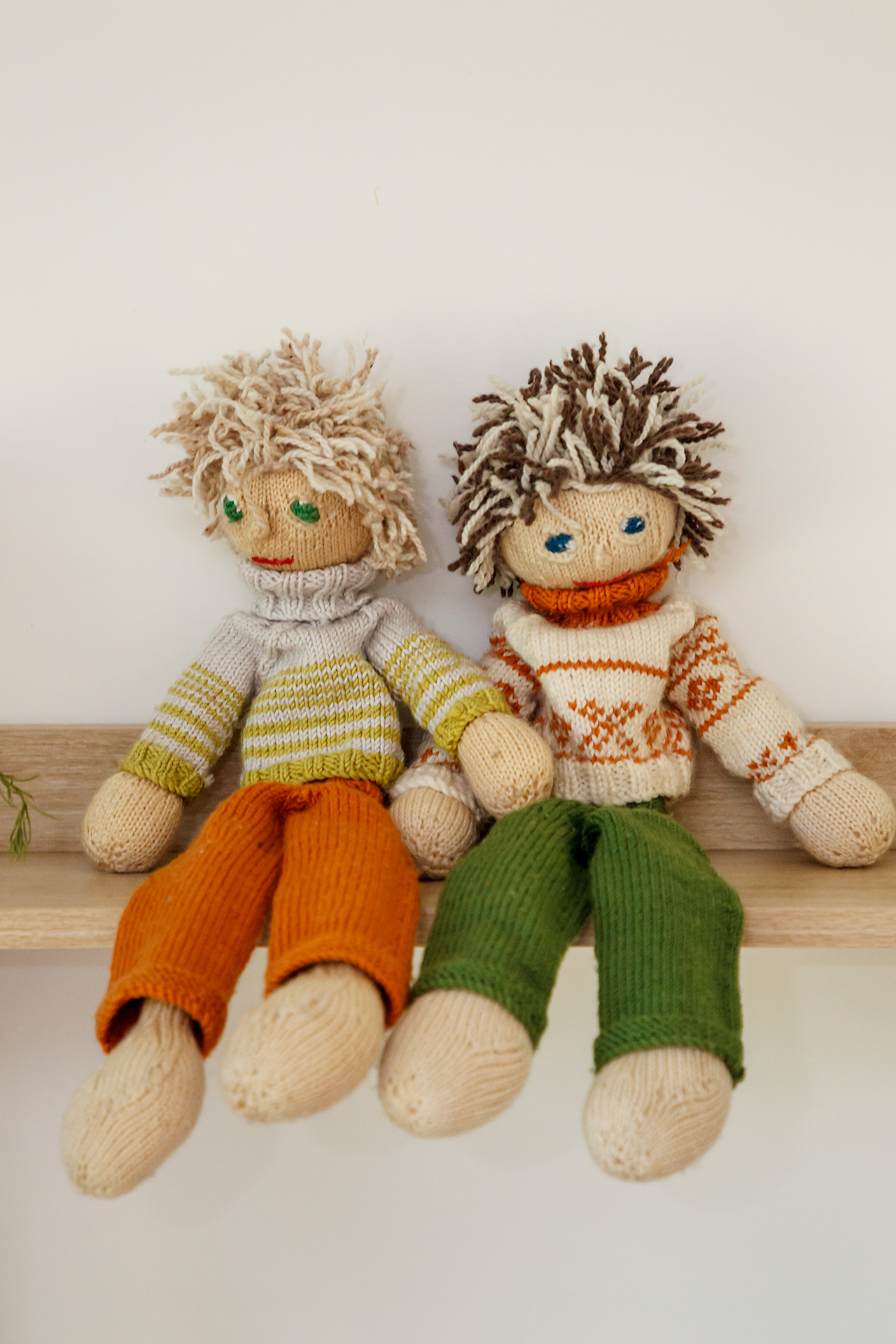 Potential knitters be warned: "Knitting is addictive. Clare became my dealer," Jenny says with a laugh. "Knitting is so accessible. Anyone can do it." 
Both Clare and Jenny teach knitting. Jenny works with children at her local primary school. Clare teaches from her purpose-built studio in Somers. "Teaching knitting is very rewarding. You meet lots of different kinds of people. I'm happy to pass on my knowledge. Talking while knitting is very important – having that connection with others is fabulous," Clare says.
Quality is key to Clare and Jenny's product. "We use 100% quality Australian wool. It's very soft," Clare says. CC Knits beanies are very comfortable and made to last. Their footy beanies are favourites. "At every market, the first sale of the day is a footy beanie. Almost always it's a Melbourne Demons one," Clare says. They make beanies for supporters of every club.
Mostly, Jenny and Clare sell their beanies at markets. Clare says, "Markets are a wonderful place to sell. You never know how the day will go; every market is different. We like dealing with people and getting paid for the worth of our work.
Also, there's great camaraderie at the markets. Other stallholders appreciate your craft," Clare says. Their beanies can also be purchased on Etsy.
As for their friendship, each gets something different from the other. "The experience and wisdom I get from Clare is fantastic. Her advice is wonderful. She's so grounded. We balance each other. Fundamentally, we have the same morals," Jenny says.
"We get on well. In addition to making beanies, Jenny also does the social media side of the business. Her knowledge of IT is brilliant. She keeps me young," Clare says.
Knitting has built a beautiful and lasting bond of friendship.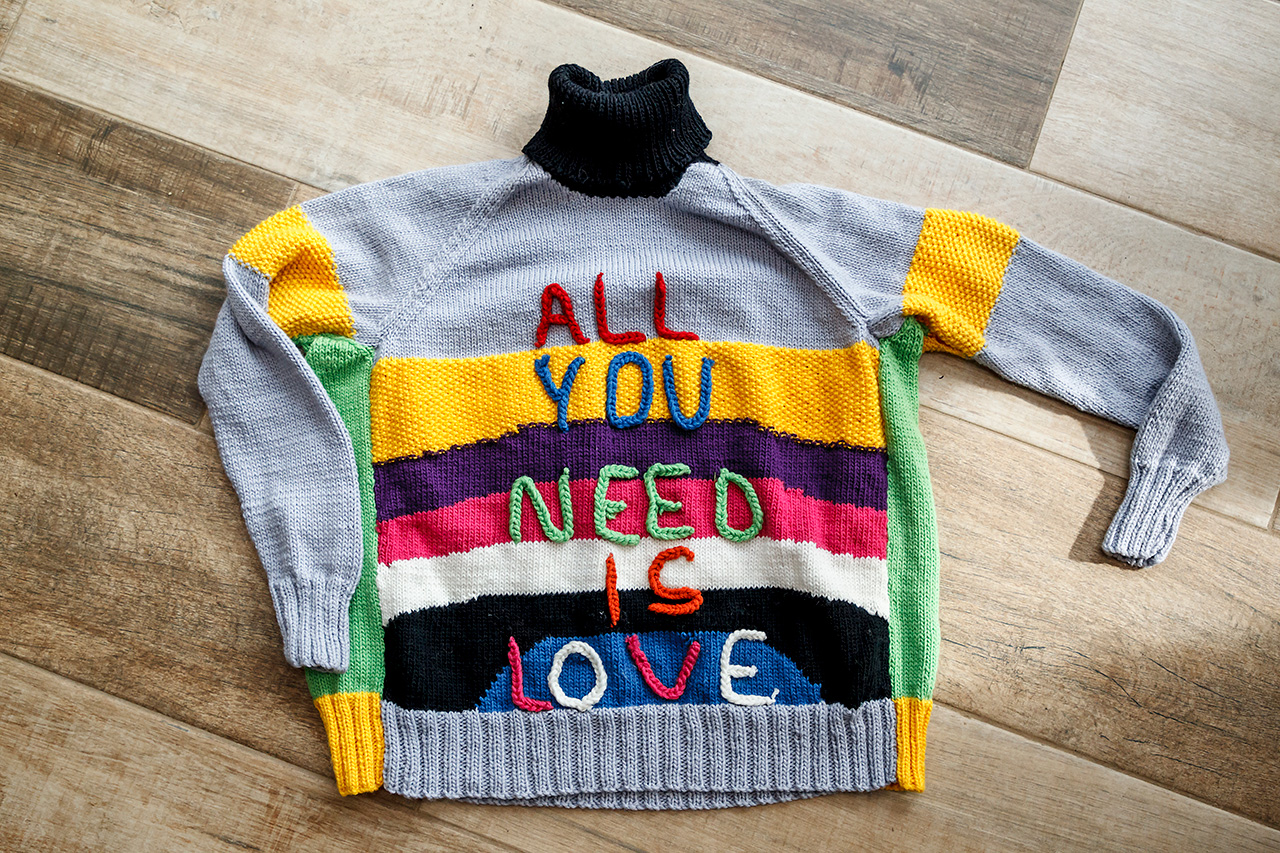 ---
Instagram: @cc_knits_design
Etsy: CCKnitsDesign