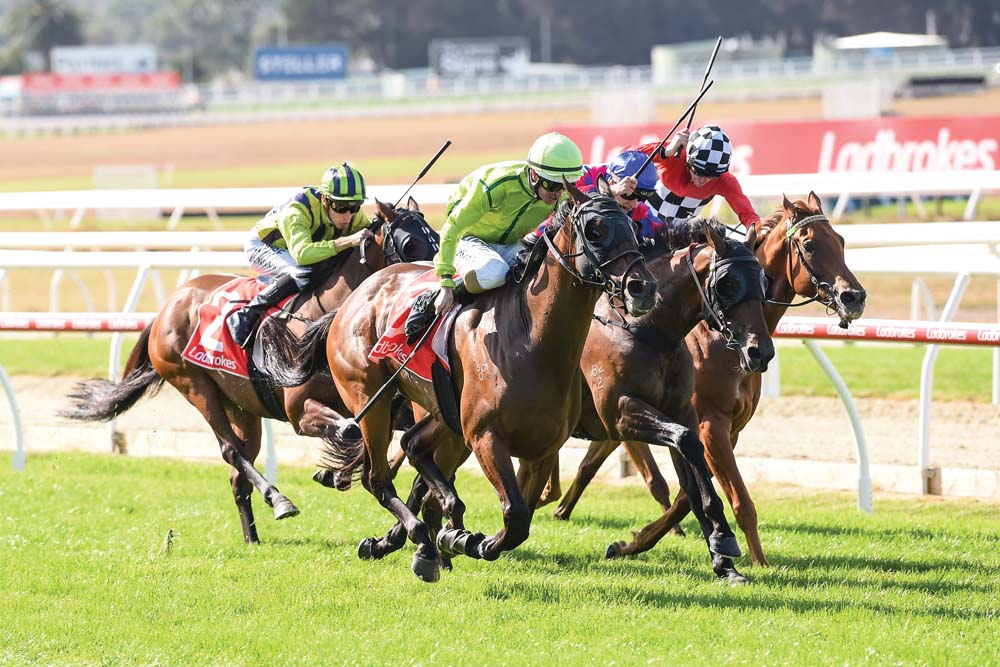 David Brideoake has represented Australia at the Olympics and trained multiple Group 1 winners, but the Mornington-based horseman ranks winning this year's Ladbrokes Mornington Cup (2400m) with Self Sense as one of his greatest achievements.
Brideoake and Self Sense will look to etch their names into the history book of Stella Artois Caulfield Cup (2400m) heroes this year, after winning their way into the race through their Mornington Cup victory in March. He may not be the most well -credentialed horse in the race, but nine-year-old warrior Self Sense has proven that he has the will-to-win and a heart to match.
Self Sense, or 'Fernando' as the stable call him, is a veteran gelding of over sixty starts, trained from Mornington. He has been a star of the stable since day one of his racing career, running second in his first ever race start at Caulfield over 1000m way back in 2013, showing his consistency and versatility from the outset of his two-year-old year.
"Not only has he been a great earner, but he's been a great horse from his two-year-old days," Brideoake said.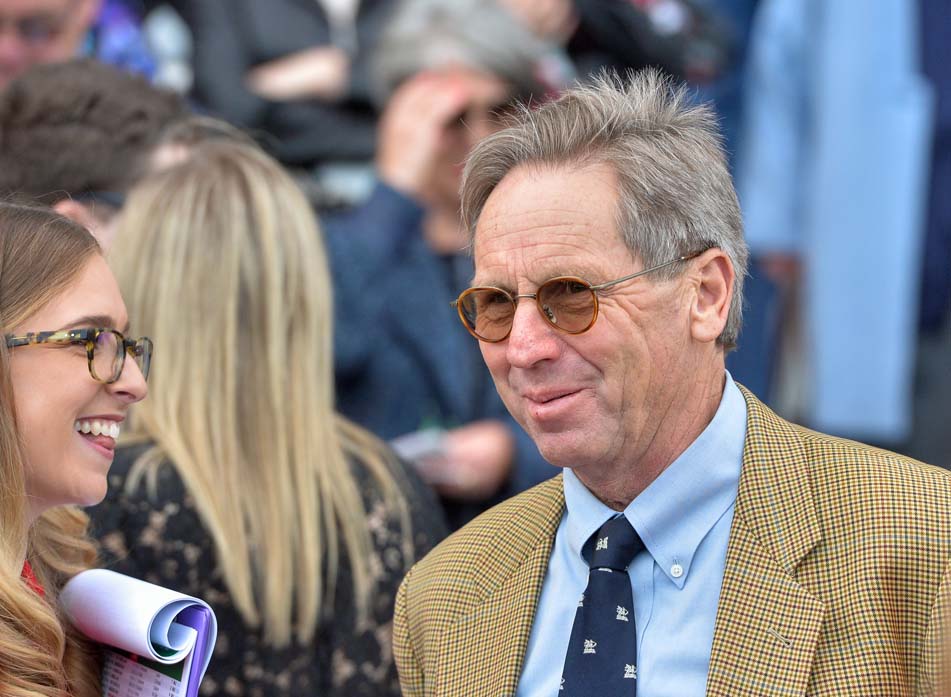 Fernando was a homebred foal out of city-winning mare Be My Person, who Brideoake also trained.
"She was a good class mare that won a Saturday race at Moonee Valley over a mile and was city-competitive most of her career," Brideoake said.
She has produced two stakes winners including Shylight, who Brideoake also trained. Shylight won the Scheppervescence Stakes (1800m) at Morphettville in 2011, beating 2011 BMW Caulfield Cup winner Southern Speed.
The training caper was hard to commit to for Brideoake between 1985 and 2000, show jumping was his primary focus. He represented Australia all over the world, competing in the highest level of show jumping. He was the Captain of Australia in 1992, competed in Europe in 1995 and was then named in the Australian team for the Olympic Qualifiers. In 2000, he was shortlisted for the Sydney Olympics to ride one of Australia's best ever showjumpers, Cadbury.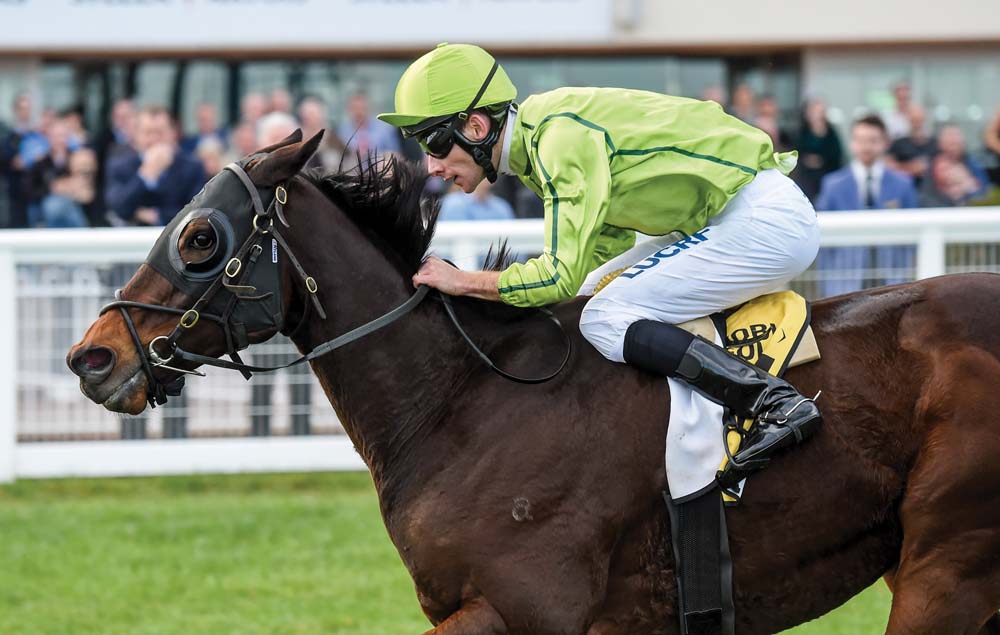 Trying to find the time for training was difficult, but after winning the 1998 Grand National Hurdle and 1999 National Hurdle, Brideoake ended his show jumping career as one of Australia's best show jump riders to take up full-time thoroughbred training.
From there, Brideoake's career spawned an abundance of success, winning three Group 1 races with Grand Journey (Perth Derby 2008), Griante (The Galaxy 2016) and Princess Jenni (Australasian Oaks 2018). Brideoake is still yet to win a Victorian Group 1 but is hoping either Self Sense or superstar mare Princess Jenni can bring him his first in one of her target races, the Ladbrokes Sir Rupert Clarke Stakes (1400m) or the Aquis Toorak Handicap (1600m).
Although not a Victorian Group 1, this year's listed Mornington Cup triumph holds a special memory for Brideoake and the team.
"It's a very special moment when you win your home -town cup," Brideoake said.
"A lot of good horses have won the Mornington Cup."
Brideoake's stable currently has around 50 horses in work, thanks to the help received from son-in-law Alex, who has assisted him in growing the farm from 30 horses.
Over Brideoake's career, he has worked with many people including a number of loyal owners who have trusted him in training their horses. Each and every owner of Self Sense has their own unique connection to Brideoake.
Owner Pat Carson took over the share of his late brother-in-law, who left in his will that he wanted them to keep racing the horse and his faith has been repaid in due course, with Fernando winning over $1.4 million in prizemoney.
Self Sense has not only been a great earner in flat racing, but has proven himself as one of Australia's top hurdlers over the past two seasons, winning an Australian Hurdle (3400m) and a Kevin Lafferty Hurdle (3200m). His record shows his consistency (15 wins & 15 placings from just over 60 starts), boasting possibly even greater genuineness and toughness than many previous Caulfield Cup winners.
Brideoake and the connections of Self Sense did come to a cross-road before their Mornington Cup victory, having to decide whether they would pursue their aspirations to win a Caulfield Cup, or take the rare path of sending an Australian jumper overseas to Cheltenham in england. The gritty victory in the Cup convinced connections to chase their Caulfield Cup dream.
"Once we won the Mornington Cup, which gives us entry into the Caulfield Cup which is a very hard entry to attain, the owners and myself all had a meeting and thought it's definitely worth giving the Cup a shot," Brideoake said.
The Mornington Cup has not been the best form reference into the Caulfield Cup in recent times, but 2018 winner Kings Will Dream was sent around as favourite for the feature and ran a very brave 5th. Self Sense did beat Trap For Fools, who is a Group 1 winner himself, in this year's edition, so there's high hopes that the 2019 Mornington Cup form will prove stronger than previous years.
Brideoake has had one previous runner in the Caulfield Cup, in 2017, when Hardham ran 10th behind Boom Time.
Being a Mornington-based trainer, Brideoake has the luxury of residing on his farm 5km away from the track and a 10-minute float ride to the beach. Brideoake and Alex both love the facilities that Mornington offers them, and the track is "top quality".
"We couldn't be luckier here. Mornington is first rate," Brideoake said.
Self Sense will likely start as rank-outsider with the bookies in October 19's Stella Artois Caulfield Cup, but that won't stop the locals of the Peninsula from cheering their underdog to the unlikeliest of Group 1 victories.