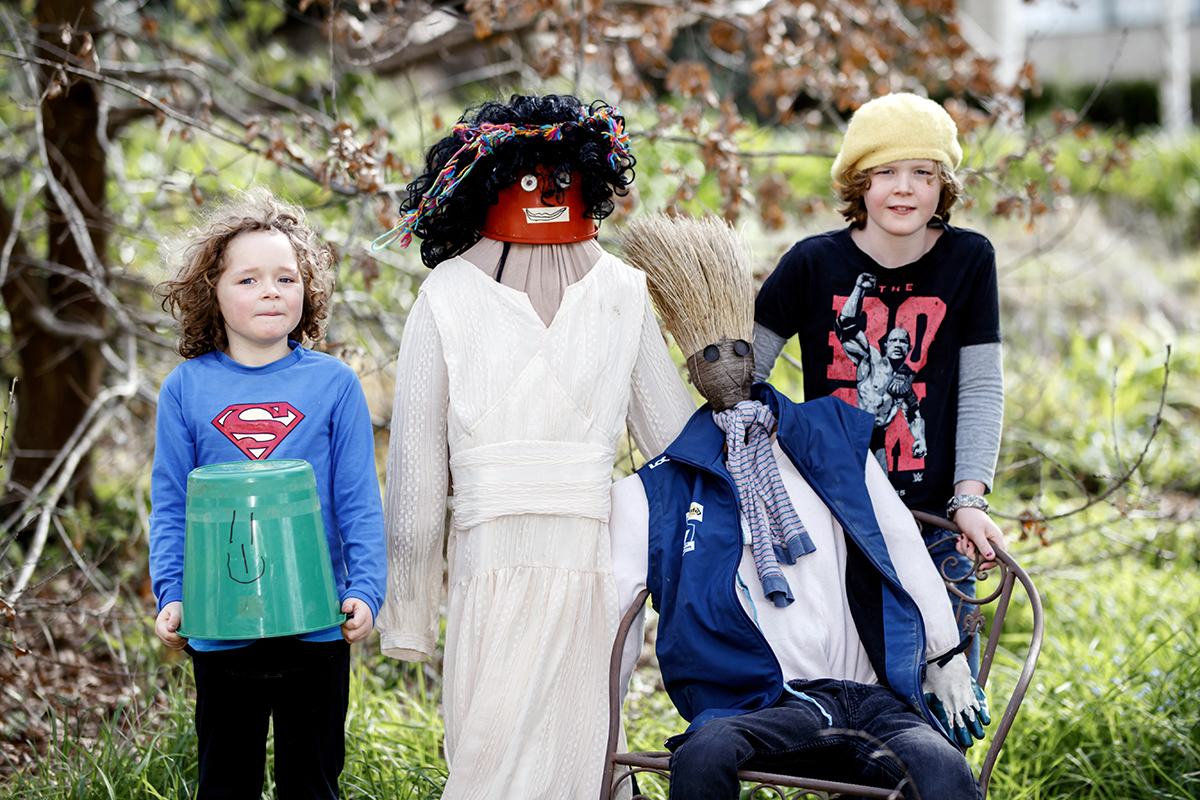 By 1 September this year, Greater Melbourne, including the Mornington Peninsula, had been in lockdown for over 200 days. Communities were under stress with their businesses closed; grandparents were unable to see their grandchildren; schools, kindergartens, and child-minding centres were closed except to the children of essential workers; playgrounds were also closed. People were asking, 'Where's the joy in life?'
A group of Mornington Peninsula friends answered the call and Carecrow Club was launched on 1 September.
Heather Forbes-McKeon, the founder and director of Carecrow Club said, "By late August, like most people, I was feeling flat and helpless about the prolonged lockdown and all the grief and anxiety that came with it." One day Heather heard on the radio that scarecrows were being displayed in front yards in Clifton Hill and that they were making people smile on their daily lockdown walk. This gave her the idea to bring the fun to the peninsula in the hope of lifting the spirits of the community. She made her first phone call to lyricist Barry Swayn about writing and producing a song to use in a film to promote the cause. From there, the call was made to more of Heather's creative friends including visual artists, writers, musicians and poets. "I knew that these creative people would love to use their talents for a good cause and that, as a team, we could count on each other to deliver! Every person invited to be involved was more than excited and loved the idea!" said Heather.
She then turned to local children's author Jai Thoolen to give the cause a name and he came up with a happy twist on the word scarecrow; 'Carecrow Club'. Jai also wrote the poem 'Carecrow' which features in the promotional film.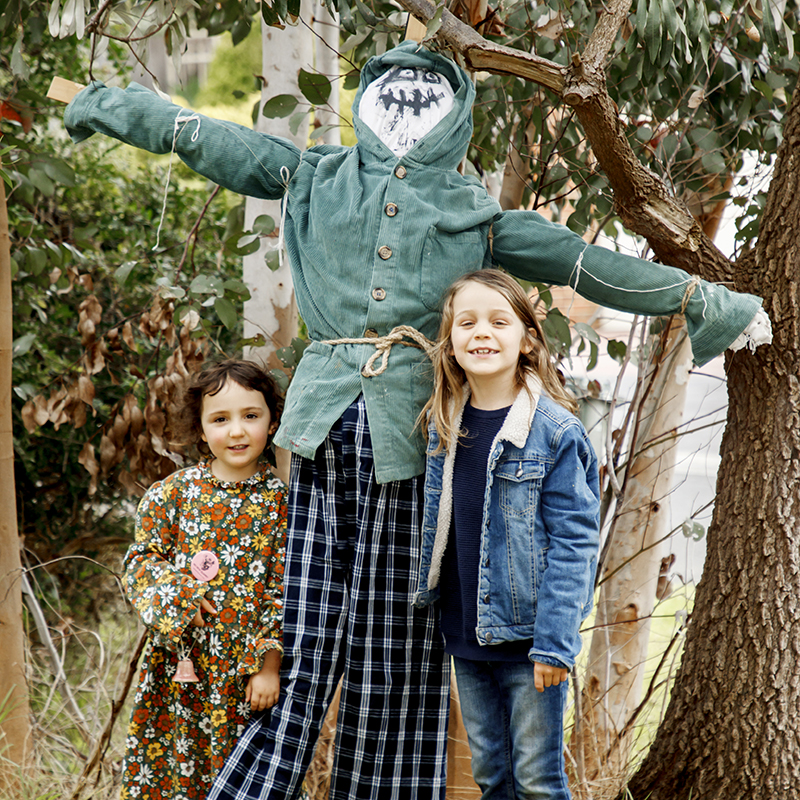 Within 48 hours a song was written and recorded by Barry and his son, musician Chris Swayn, for the promo film. Within a week a Facebook page and Instagram account were created by Yanni Dellaportas and Amy Campion. Artists Michael Leeworthy and Aimee Tynkkynen began producing short films on how to make 'Carecrows'. Kris McGhee came on board to assist with promotion and Yanni and Heather produced a promotional film. All of this was done whilst observing the lockdown restrictions. Heather said, "Lockdown was suddenly very productive, full of creativity and active care for our community. It was great fun and a great distraction!"
With the aim of providing support for people's mental health during the lockdown, people were invited to create simple 'carecrows' (scarecrows) and display them in their front yard. People were invited to send photos of their 'carecrows' to the Facebook page or Instagram account and identify which suburb or town they were located in. The 'carecrow' campaign aimed to lift the spirits of communities in lockdown and offer a sense of fun and community for all. It was not intended to be a competition. People were encouraged to make their 'carecrows' from anything found around the home: disposable and recyclable objects, fabric, sticks, wood, even plastic bottles.
The response from communities making and seeing 'carecrows' around the Mornington Peninsula, Greater Melbourne, regional Victoria and on the NSW Central Coast, has been overwhelmingly positive. Children, families, and elderly citizens have been making and displaying 'carecrows'. Schools took up the call as did retirement villages belonging to Australian Unity in Victoria and NSW. Clients at disability organisation Wallara, based at Sages Cottage in Baxter, participated and at the time of writing, disability organisation Bayley House, Brighton, is planning for their clients to make 'carecrows'.
Peninsula Mayor Despi O'Connor, Professor Patrick McGorry (Headspace founder) Rev Tim Costello and world-renowned children's author Wendy Orr have all sent the team videos of themselves expressing their encouragement and support.
"I think the team will have some good memories of lockdown number six and we hope that we have brought some smiles to the community with Carecrow Club," said Heather.
---
facebook.com/carecrowclub
Insta: @carecrowclub