By Erica Louise  Photos Yanni
If there's something strange in your neighbourhood, 'Who you gonna call?' The Mornington Peninsula Paranormal Society (MPPS)! The MPPS is a group of zealous individuals who conduct paranormal investigations and tours on the Peninsula and beyond.
The team of ten has found each other through a mutual connection to the spirit world. As the only paranormal group in the region, their investigative tours (which are open to the public) are unique.
Professional historian Martyne is the founding member.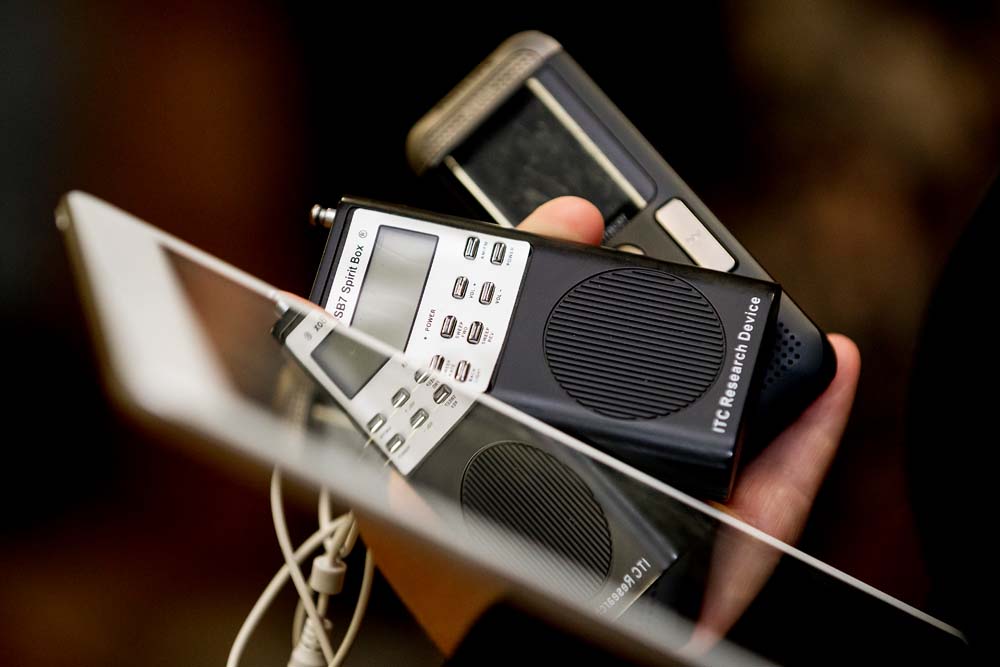 "After I finished my degree, I researched sites for the Victorian Paranormal Society. Sadly, the leading organiser became ill and the society closed. I was still receiving enquiries from clients who wanted researchers to visit locations, so I picked up the threads and started the Mornington Peninsula Paranormal Society," says Martyne.
The MPPS has been running for two years. All team members are involved for different reasons. Allanah, who is also a historian, researches the history of each location explored by the MPPS. Lead investigator Deanne connected with the group a year ago to expand her knowledge of the paranormal. Other members of the team are mediums and sensitives, who see this as an excellent opportunity to develop and nurture their extrasensory gifts with likeminded folk.
"I have experienced paranormal occurrences in my home for as long as I can remember," explains Leeann, a medium involved with the MPPS. "I used to freak out when I would see and hear things, but now it's just part of my life. I actually quite like it"
Leeann's 15yr old daughter Sarah along with Brodie, Trista and Lockey make up part of the Mornington Peninsula Society's junior investigative team. The teens' mothers are all members of the group. Sarah explains that she does not see spirits but instead experiences intense empathetic feelings when confronted with the paranormal.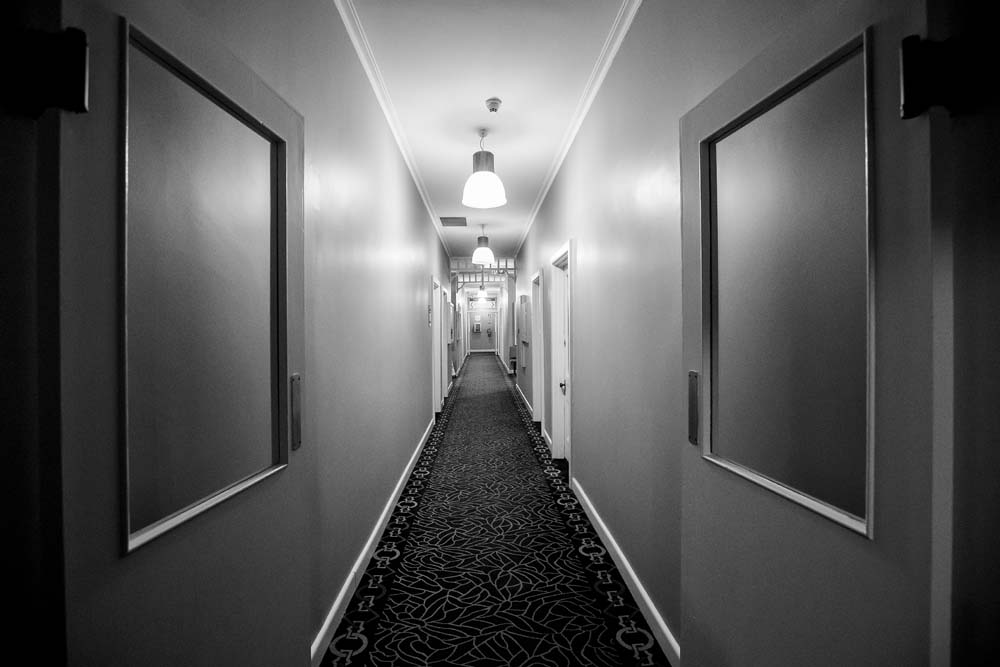 At a recent investigation at the Mount Martha Community House (built on Mount Martha Estate subdivision in 1889-90) Sarah, along with the team's younger investigators, experienced an overwhelming, uneasy feeling and had to leave.
"I had to go outside for a moment because I felt so sick," she says. "I felt like I was holding my breath the entire time."
Despite these unsettling moments, which as Sarah's mother explains happen frequently, her daughter talks about her paranormal work constantly. She loves it.
But as MPPS investigator Lynda explains, Sarah and the junior team are still young, and learning to build their strength.
Lynda's son Brodie tells of his experience at an abandoned station in Sorrento, known to harbour indigenous spirits: "We ventured upstairs. My Mum went up first without any problems, but as my friend and I followed, we felt like we were being pushed down by something or someone."
"And at Mount Martha Community House, the same thing happened. I felt something push me down the stairs," he says.
Prior to each investigation, the team arrives early to scour the area before their guests arrive and tours commence. Medium Kelly tells of her recent experience at Mount Martha Community House. Prior to the prearranged tour, she walked through the property with Leeann and they were both instantly confronted by a female apparition in the kitchen.
"We then walked around the corner, down to another room and I was grabbed from the back by a male spirit who pushed up against my spine," she says. Kelly believes this spirit seemed grumpy and somewhat controlling.
Allanah considered herself a sceptic because, up until recently, she hadn't experienced anything out of the ordinary. Allanah is an avid historian with a personal interest in the periods between the 18th century to World War II. While she is passionate about history, she's also "all about science".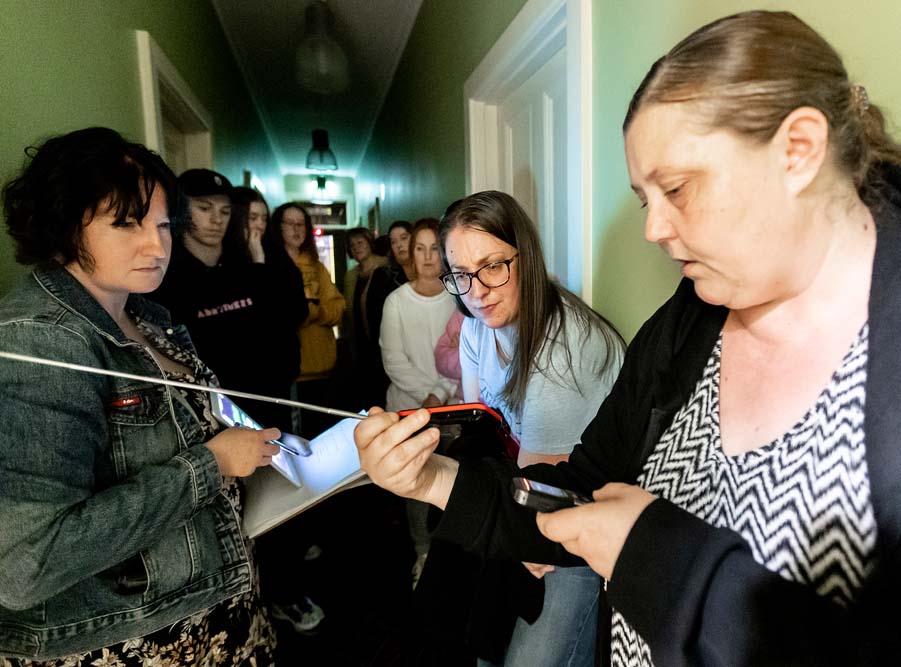 "Science is facts and science is true. And as far as I was concerned, anything paranormal was not facts. I would need to see evidence, which, until we were at Mount Martha Community House recently, I hadn't," she says.
This turn around in Allanah's thinking came about after the group's recent investigation at the Mount Martha Community House. She was standing at one end of the corridor and Martyne at the other, when a lady appeared.
"She wore a beautiful white dress with puffed sleeves, and she had brown hair tied up in a bun. As she walked, she floated slightly off the ground. She came so close to Martyne. I was so surprised that I dropped my clipboard. I expected the lady to turn around when I did, but she didn't; she just faded away," explains Allanah.
Despite the team's recent investigative success at Mount Martha Community House, gaining access to places known to have paranormal activity on the Peninsula is somewhat tricky.
Leading investigator Deanne explains that, unfortunately, not all historical properties are open to the idea of a paranormal investigation: "There are many more locations on the Peninsula that we believe would have a high level of paranormal activity; if only we could gain access to investigate."
"The paranormal is still quite a taboo topic. Some businesses feel that people might be too scared to visit, knowing a venue was used for paranormal investigations. And, of course, some businesses just don't believe in the paranormal," says Deanne.
Despite this reticence, Martyne believes the opposite to be true. The Mornington Peninsula Paranormal Society welcomes 20-30 customers on each of their investigative tours, which suggests a legitimate interest in the subject.
"I'm not sure if businesses realise how many people want to know the history of their local sites, but also how many people are interested in the paranormal. Opening-up more places to investigations could generate so much tourism," says Martyne.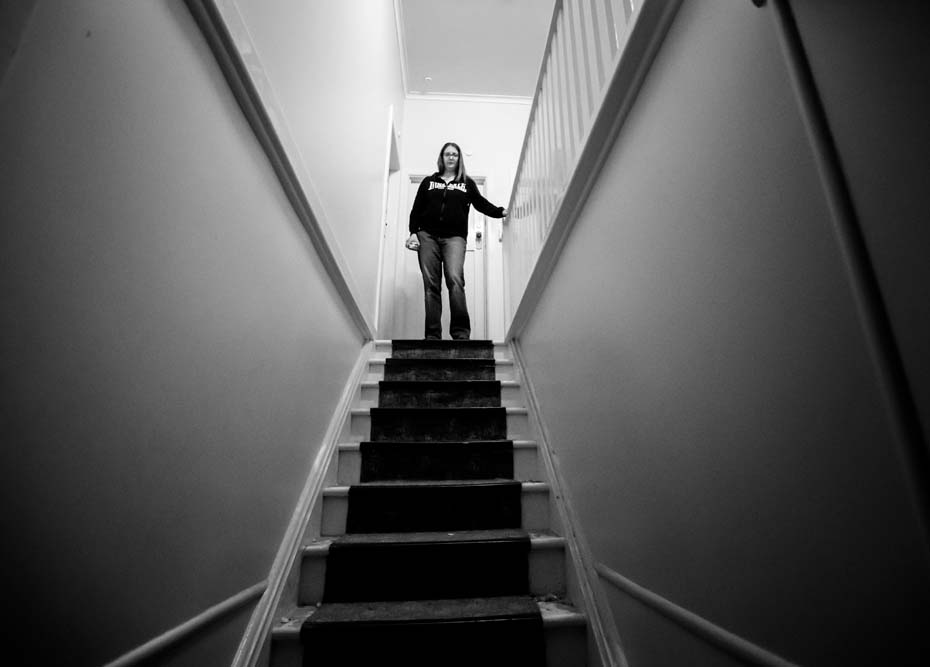 The Mornington Peninsula Paranormal Society uses specialised ghost hunting equipment. The "spirit box" sweeps through radio stations at a fast pace. If voices are heard, the theory is that spirits have manipulated the device and are trying to communicate. Investigators also use a voice recorder, which is sometimes left in a room or held whilst walking around. The K2 EMF Meter is used to detect electromagnetic fields.
Investigator Diana explains: "We like using the K2 EMF Meter because our customers can visually see if the device picks up any electromagnetic activity, based on whether the indicator flashes." She explains further "We use this device to communicate with spirits by asking yes or no questions. The device flashes in response to the questions we ask."
Multi-spectral cameras, which see in infrared and ultra-violet light, are also put to work, and sometimes non-technical devices such divining rods and crystals are used.
The MPPS team have frequented over twenty locations and are always adding more sites to their portfolio. Favourites so far have been the Mount Martha Community House and the Tyabb cemetery.
"We feel as though the Mount Martha Community House is sitting on a goldmine of history and paranormal evidence. We are getting some incredible results here," says Martyne.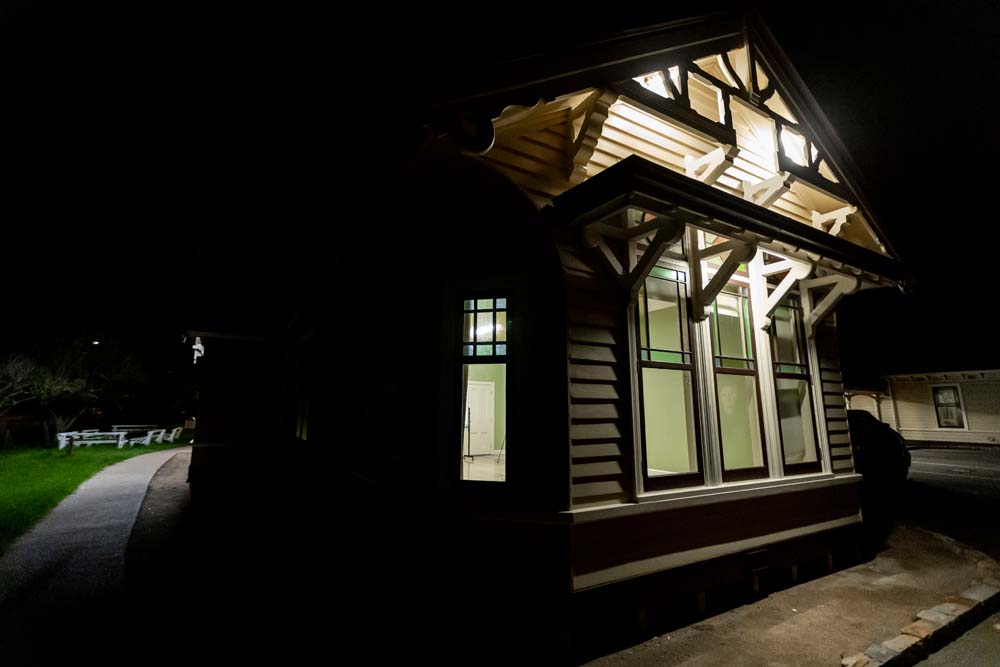 Leading investigator Deanne believes that customers who connect with the history will gain more from the tour. "Understanding the link between the location and the paranormal helps the group understand who we are communicating with," she says.
Diana emphasises that all their investigations are light hearted: "As a team, we don't aggravate the spirits," she says. "People on paranormal investigation TV shows tend to antagonise the spirits. We don't do that. We are respectful and are there to help"
No two MPPS tours are the same, which is the nature of all paranormal investigations. Tours will suit the curious, the sceptical or those who feel they might be spiritually connected.
---
Should you wish to join the Peninsula's very own ghost hunting team, you can join the Mornington Peninsula Paranormal Society's next investigation by going to: morningtonparanormal.square.site