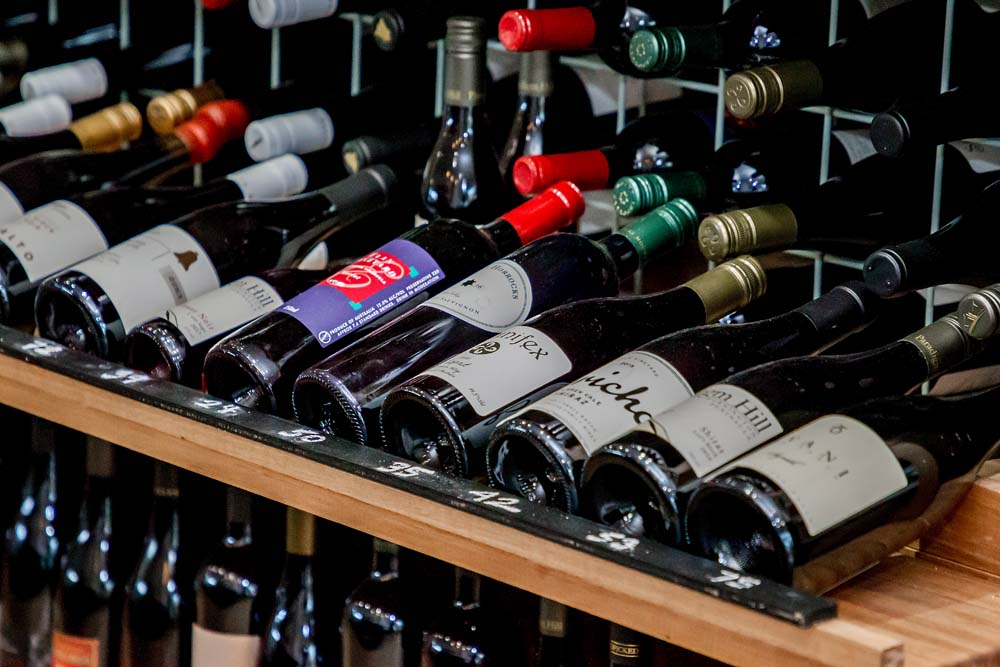 When Georgia and Nick Bradley moved to the peninsula three years ago, the young couple loved dining out in the seaside location after always being big foodies in the city. With a love of the gastronomic delights on the peninsula, they could see a gap in the market place that wasn't catering for the local scene. That is when the idea for the Peninsula Beverage Co was born. Since opening their bottle shop and bar this year on August 7, the young couple have already had a great response.
"We opened just a few months ago and it has been fantastic already," said Georgia, who now works in the business full time. "We are a bottle shop with mostly local produce and the occasional outside brand thrown in."
The Peninsula Beverage Co is a boutique take-away liquor store, a totally new concept for the area. "We wanted a place where people could buy local wines, beers and ciders, but also sit and enjoy a glass or two with some nibbles if they felt like it," said Georgia. "In actual fact, we are a bottle shop that happens to have a bar here."
Peninsula Beverage Co features a curated selection of locally made beer, wine, gin, whisky and deli goods for you to enjoy at home or within the cosy surrounds of the conveniently located store. The evolving drinks list and unique offering of locally made products will also include a smattering of items from well-known regions around Australia to keep you coming back for more.
"We have whisky from Chiefs Son Distillery, beers from St Andrews Beach Brewery, and Red Hill Brewery, Rahona Valley and Polperro wines, Original Spirit Company gin, Bass and Flinders Distillery gin, and Mr Little Cider to name a few," said Georgia. "The response from local producers has been amazing. We are basically stocking all of the local beverage companies right here."
It may be a bottle shop but the Peninsula Beverage Co is a great place to call in for a pre or post dinner drink or pick up the essentials for a night in.
---
The Peninsula Beverage Co is at 42 Main Street, Mornington.
Phone 5977 0515