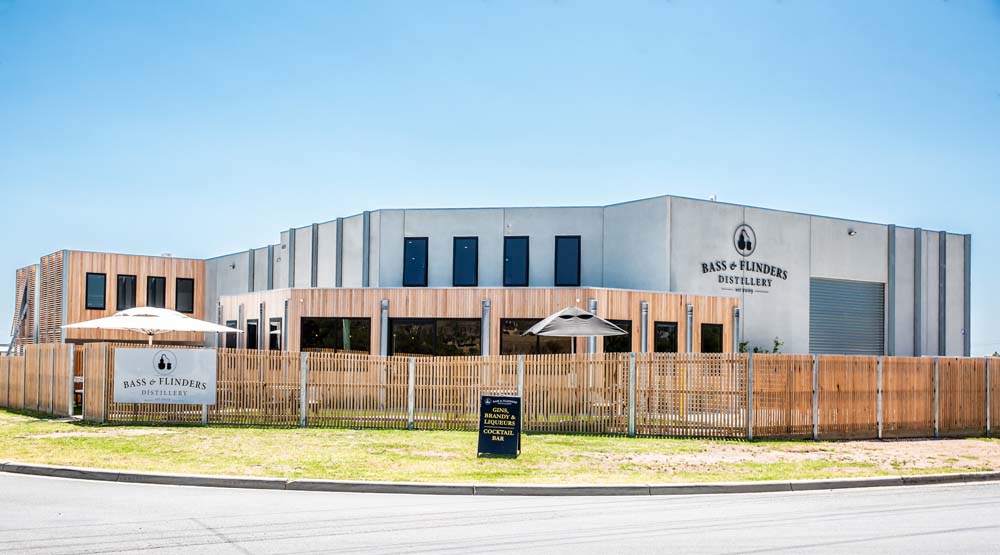 Bass & Flinders Distillery, proudly the first distiller on the Mornington Peninsula, is celebrating ten years of creating products that see them renowned as a one-of-a-kind distillery.
A pioneering spirit shared with their adventurous namesakes, has grown Bass & Flinders Distillery from a passion project borne of an admiration for fine French brandies and traditional production methods, into a leading producer of premium vine-to-bottle products with a true sense of place.
The distillery's tenth year is proving to be their most exciting yet, and has included the move to a new home in Dromana as well as new products being added to their portfolio of premium spirits; all handcrafted from small batches of grape-based spirit.
Head to the Bass & Flinders events page to purchase tickets to the upcoming and exclusive ten year anniversary long-lunch in November hosted by second generation Head Distiller, Holly Klintworth. Not only will you have the opportunity to enjoy lunch in the company of their fully operational 300Lt Alembic copper still, you will be one of the first to try their much-anticipated limited edition French–Australian brandy blend product release. Produced in collaboration with renowned French cognac producer Normandin-Mercier, this product is a true embodiment of Bass & Flinders Distillery, their inspiration and purpose. A true labour of love, the limited edition brandy blend will be a world first, with only 330 bottles in production. The first 50 hand-numbered bottles released will be exclusively available to attendees of the anniversary lunch.