The AusMumpreneur Awards presented by The Women's Business School celebrate and recognize Australian Mums in business achieving outstanding success in areas such as business excellence, product development, customer service and digital innovation. The awards are designed to recognize the growing number of women who successfully balance motherhood and business in a way that suits their life and family.
---
Dr Jodi Richardson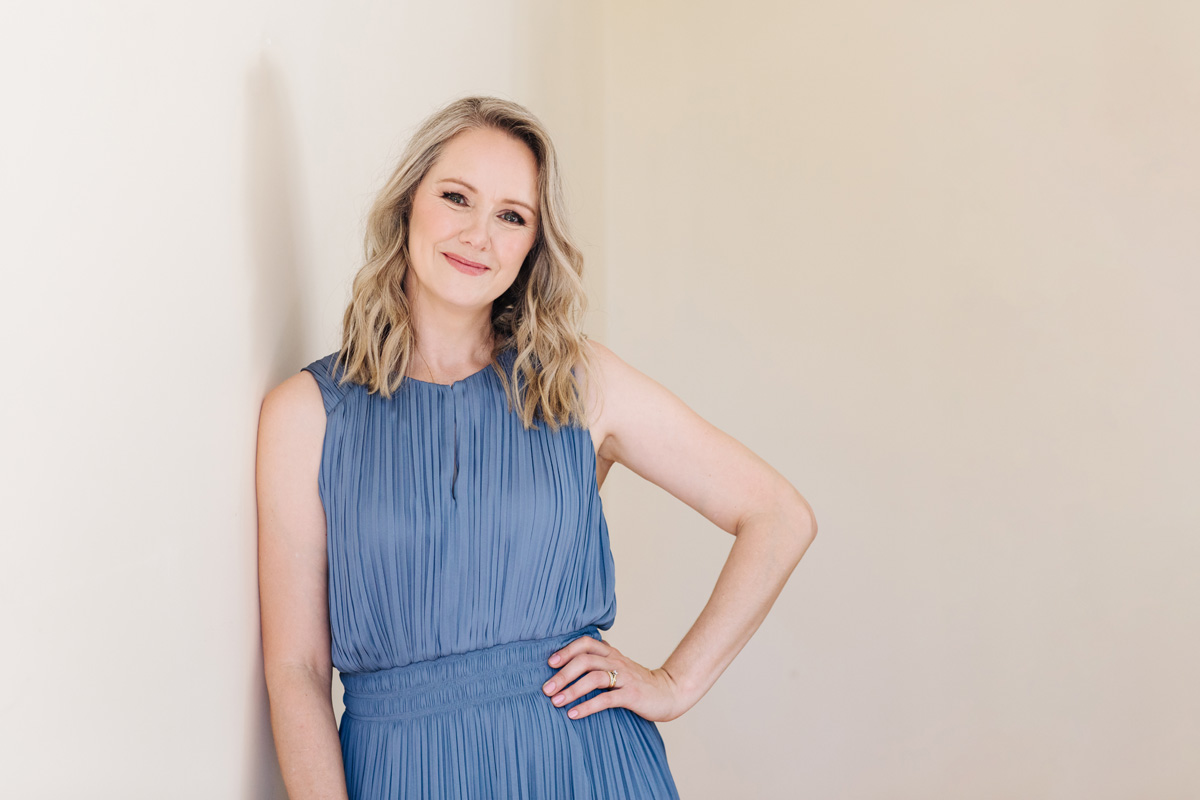 Dr Jodi Richardson, anxiety speaker, author and podcaster has been named as a finalist in the podcast category.
Jodie has lived with anxiety since she was four years old but no-one understood what she was going through. It took 20 years for her to be diagnosed and to access help. She's dedicated to ensuring that others understand anxiety and get the help they need early.
Jodie is delighted to be named as a finalist and is proud of her achievements, particularly co-authoring the best-selling 'Anxious Kids: How children can turn their anxiety into resilience' and joining the Positive Schools Conference speaker line-up for 2022.
There are many benefits to balancing business and motherhood as Jodie explains, "I get the best of both worlds; I'm grateful to do work I love and have plenty of time outside of school hours to enjoy being with my family".
It can be challenging to be a successful business woman whilst raising a family and Richardson gives this advice for others thinking about starting their own enterprise "Start small; create something meaningful that will impact the lives of a few, and build from there. When you're with your family, give them the gift of your full attention".
Tune in to the podcast 'Well, hello anxiety' via www.drjodirichardson.com/podcast on your podcasting app.
---
Ebony Flett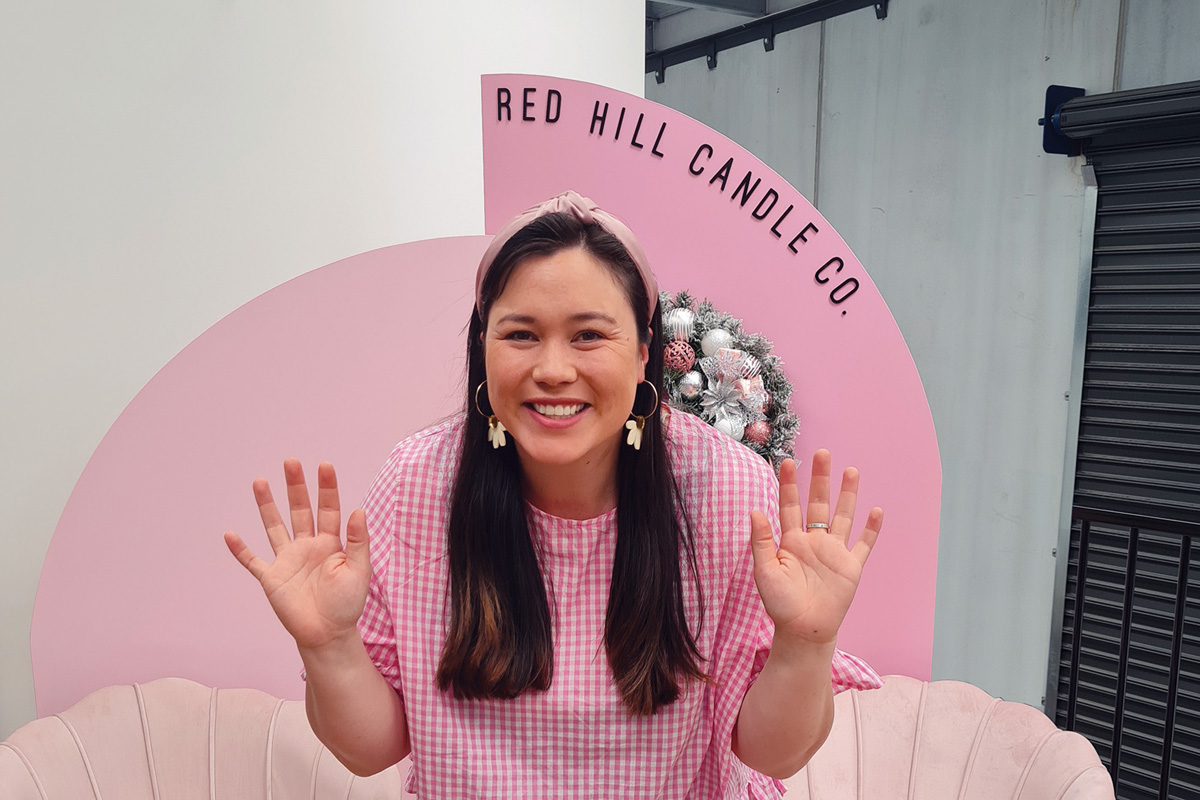 Ebony Flett of Red Hill Candle Co. has been named as a finalist two categories: Retail Business and Homewares Business.
Ebony is a 34-year-old mum to 21-month-old daughter, Percie, with another baby due October 2022! She's known as a passionate Mornington Peninsula business owner with a love for the region, beautifully scented products and welcoming guests into the wonderful world of fragrance at Red Hill Candle Co.'s Factory Experience and Store.
Those from the business world know her as the young and determined, award-winning entrepreneur who created Red Hill Candle Co. Her tourism industry colleagues know her as a passionate business operator with a vast corporate, tourism and events background who uses her creative mindset to design and deliver memorable experiences. And then there are the guests who visit their Factory Store, join a Scent Lab Workshop or design a Scent Library custom candle and know her as a curator of locally made and inspired lifestyle and scented products.
Red Hill Candle Co. was established in October 2016 originally selling hand poured candles at local markets and selected retailers. The dream was always to evolve into an experience-based business centred around fragrance. In December 2020 the business moved out of the family home and into a dedicated factory space the thriving Dromana Industrial Estate.
Ebony says, "The best part of being a mumpreneur is the flexibility of being able to bring my daughter to work and choose hours which suit our family's lifestyle and I love being a role model, showing my daughter that anything is possible."
---
Stefanie Poole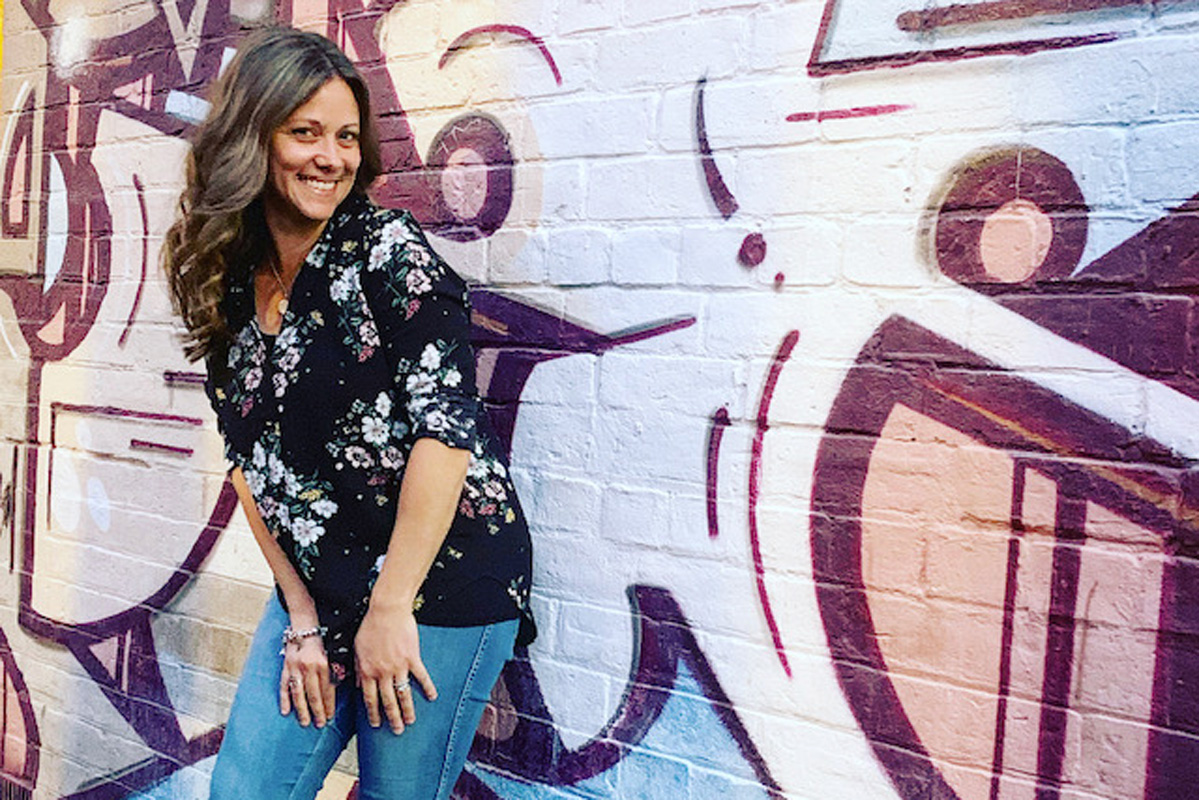 Stefanie Poole, founder and manager of Kindred Clubhouse is a finalist in three categories: Women Changing the World, Not For Profit and Charity Organisation, and Making a Difference Award for Not For Profit.
Stefanie is an Australian residing, energetic, creative, and multi-passionate American. Her passion to work in the mental health field grew from her professional experience and personal journey towards mental wellness.
Kindred Clubhouse is a Non-Profit organisation offering a free peer-support model in Hastings. The Clubhouse is for people wanting to improve, or maintain their mental health, through friendships and purpose. Kindred Clubhouse offers a safe, welcoming space, which aims to create a strong community, network of support, and lasting friendships with access to employment and education opportunities.
The Clubhouse is run by and for its members. Staff and members work side-by-side, as peers and partners, to run every function of the Clubhouse. The Clubhouse operates in-line with the internationally recognised Clubhouse model – an evidence based model for mental health recovery.
Stefanie's inspiration for Kindred Clubhouse is to ensure the lived experience of mental health issues is valued and that every individual has a safe, non-judgemental place to find friendship, purpose and meaning in their lives.
Stephanie says that the greatest lesson being an entrepreneur has taught her is, "to hold the vision, and trust the process. Manifesting your vision comes from having patience and faith in the process. It's easy to let the outside world veer you off course but you must continue to hold your vision."
On the topic of worklife, home life balance Stephanie says, "You can't do it alone. You must allow others to assist you in achieving your goals. Having family, friends, employees, volunteers and a community that believes in you is vital to success."
---
Ruth Quinn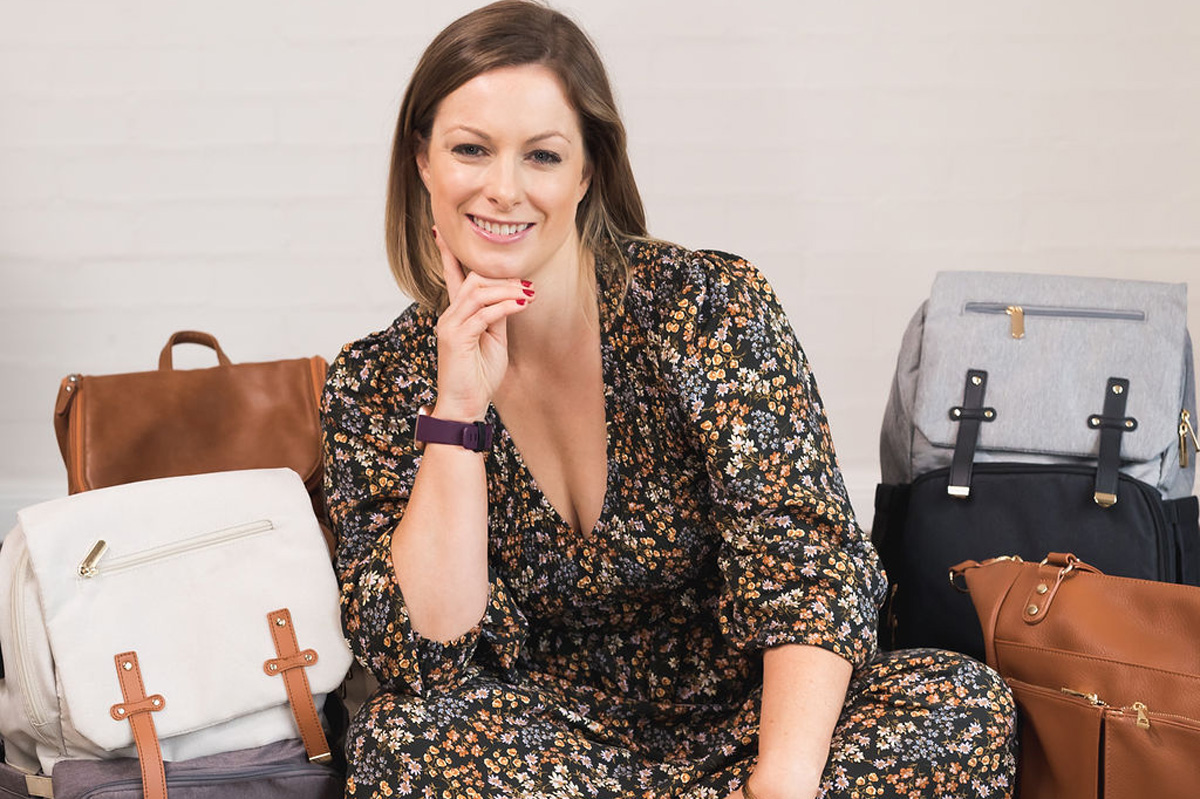 Ruth Quinn, mother of two and founder of Bambino Bagz has been nominated for the 2022 AusMumpreneur Awards after building a thriving business during the pandemic.
Having always had an entrepreneurial spirit and wanting to create a business that allowed her to reignite her talents and use the skills she built throughout her career, Ruth also wanted to be able to spend the precious early years with her kids. It turns out losing that job was the best that to happen to Ruth because it made her determined to find herself outside of motherhood, be in charge of her own career, and build a business on her own terms.
"I was struggling with a threenager and a newborn who decided sleep was not on the menu and leaving the house utterly exhausted after trying to pack the baby bags for what felt like a four week holiday while wresting tiny dictators out the door."
During one incredible afternoon when both kids were napping at the same time she thought, "What if I create a range of bags and accessories for mums (and dads) that help to banish the utter chaos and sometimes fear of leaving the house with your mini me, while also putting a little extra bounce back in your step because you feel stylish and sleek?"
And that's what she did. In the last 12 months Ruth has more than tripled the revenue on the previous year, gained hundreds of five-star reviews, had her bags nominated for multiple awards and is now stocked in stores all around Australia, and attributes this success to a lot of determination, support from mentors and thinking outside the box when it comes to how she connects with her customers.