By Melissa Walsh Photos Yanni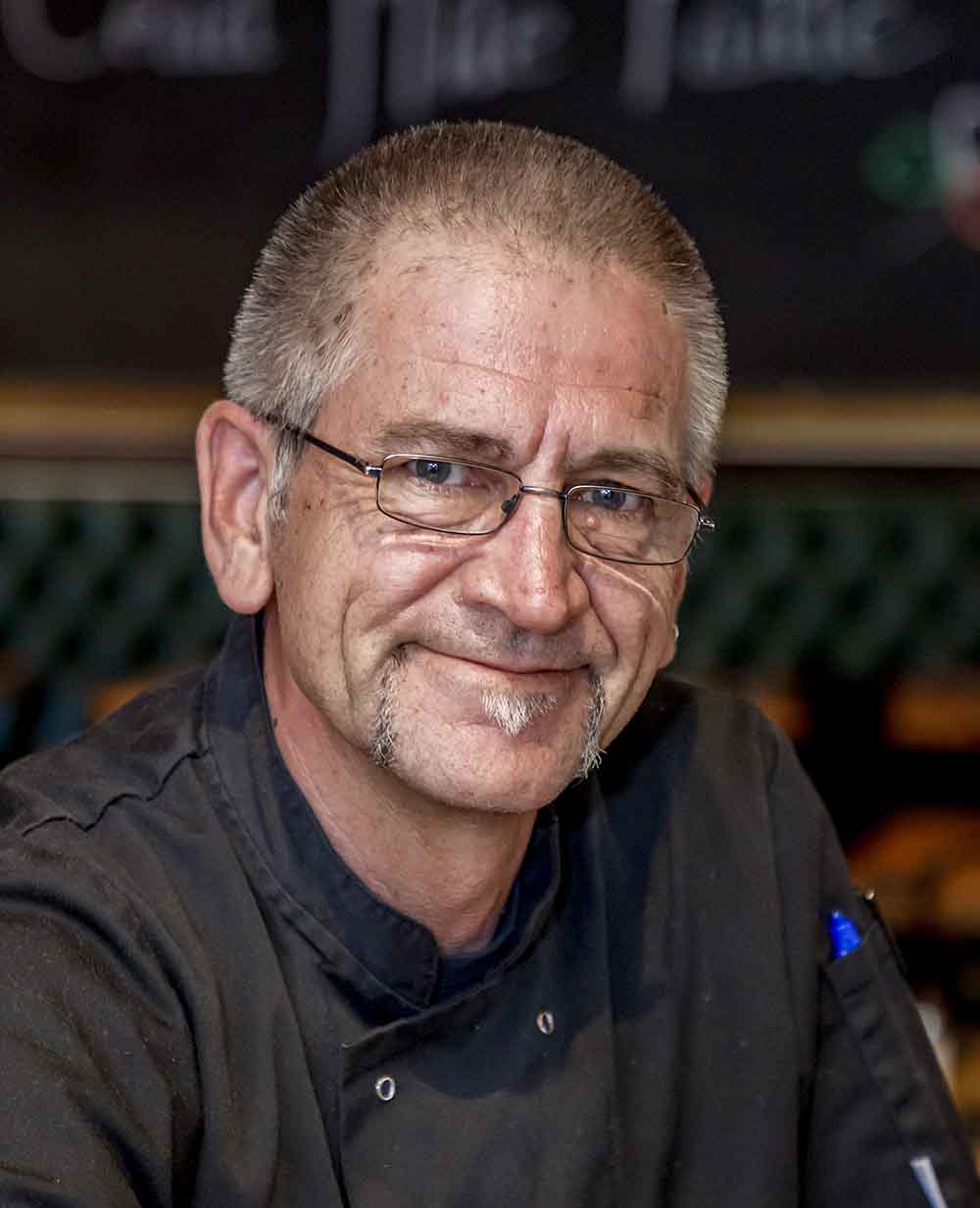 Growing up with a grandfather who was a chef, Paul Bautovich spent a lot of time in the kitchen as a kid and couldn't wait to follow in the patriarch's footsteps, heading off to do his apprenticeship at 17.
These days, the well-travelled chef has made his home on the peninsula and is thoroughly enjoying getting his teeth stuck into Irish cuisine at the relatively new venue, McDaid's Irish Pub.
"I have been head chef here since the beginning of December after working at several venues on the peninsula for the last couple of years," said Paul, who moved here with his family two years ago.
"I was born in Melbourne and studied French cooking when I left school, then travelled across Australia learning all about different methods and cuisines," he said.
"My grandfather was always cooking and worked as a chef in World War II in Darwin, which was interesting as I ended up working in Darwin for about a year in my travels," said Paul, who has fond memories of delicious home-cooked meals as a kid and the fabulous pastry shop they owned in Pascoe Vale. "My grandfather also worked as a chef for Ansett Airlines back in the day so I knew it was a career that could provide plenty of change and travel if I wanted it."
Paul says learning the basics with French cooking has enabled him to pick up methods for any cuisine.
"I have worked in all different types of restaurants and pubs now so creating an Irish menu has been a lot of fun," said Paul, who focused on the traditional Irish dishes.
"We have Irish stew of course, along with beef and guinness pie, pork and poundies, corned beef and cabbage to name a few."
At McDaid's there is also porterhouse steak, chicken parma, or Irish parma, hurley burger and mussels in ale, as well as delicious cheesy potato bake.
"All our ingredients are sourced locally, getting our fresh fruit and vegetables a couple of doors down at D'Alia's Fresh Produce and our meat from Peninsula Bulk Meat," said the chef who has been in the industry for 36 years.
"I am loving creating a unique menu here and bringing authentic Irish food to people of the peninsula."
Recipe
Irish Stew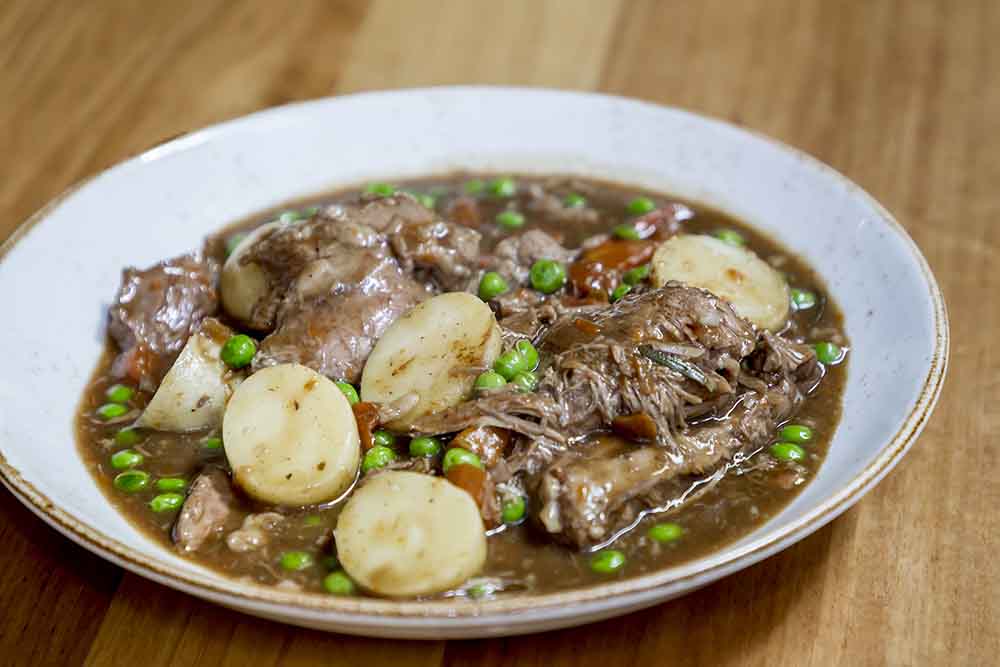 INGREDIENTS
1 lamb shoulder chopped into large pieces
Mirepoix
Fresh thyme (1 bunch)
Fresh rosemary (1 bunch)
190ml Guinness
500g butter
1kg plain flour
Chats potatoes
Peas
METHOD
Marinate lamb and herbs overnight in the Guinness in a tray and cover.
Sous vide at 84 degrees for 10 hours
Remove liquid and fat
Sweat off mirepoix with the butter
Add flour and cook out
Add the cooking stock slowly
Thicken with corn flour to coating consistency and season
Add lamb, bring to boil, remove from heat and place in trays to cool
To finish, add six and a half chats and peas into the pan
---
McDaids Irish Pub is open every day for lunch and dinner.

McDaids Irish pub is at 1003 Point Nepean Rd, Rosebud

Phone 5982 3200