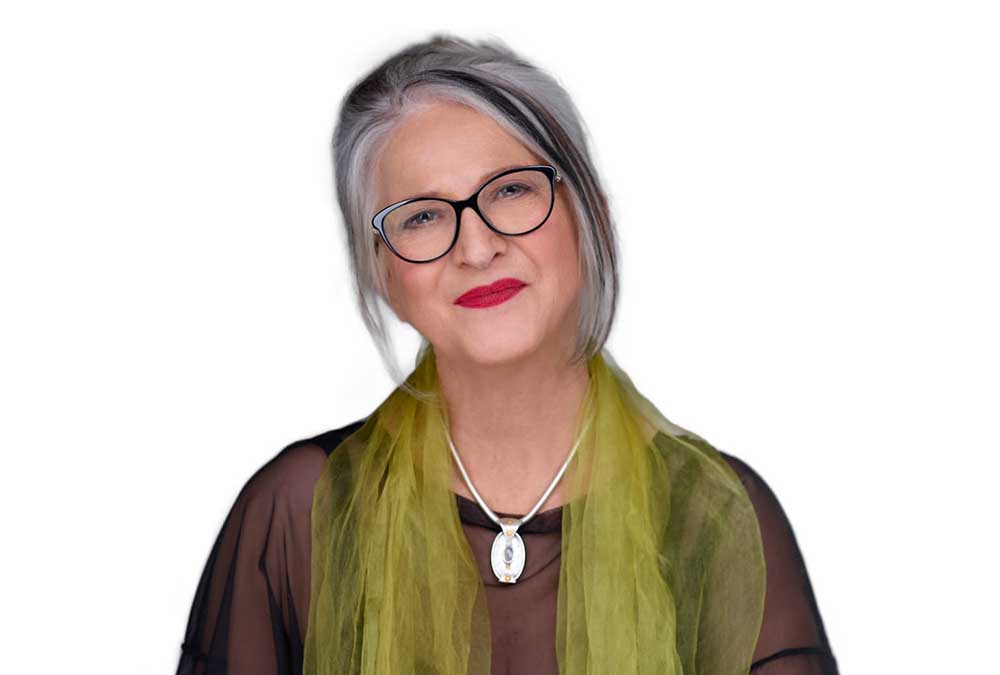 The Mornington Peninsula is thriving with creative talent. Iconic to Mornington is the well known and long standing Minzenmay Jewellers, who like to bring to the local community the quality work of Australian artists.
Recently re-located and now working from her private studio on the Mornington Peninsula is the exceptional artisan jeweller Monica Szwaja. Monica has achieved the highest of standards in artistry as a jeweller and has been accepted as a 'Fellow" of the Gold and Silversmith Guild of Australia.
Having begun her studies in London, Monica relocated back to Melbourne and graduated with honours in a Batchelor of Fine Arts. Monica then went on to make a statement in the jewellery industry by becoming proficient in the ancient Korean technique called "Keum – boo".
Keum-boo is an ancient fusion technique used to apply thin sheets of 24 carat pure gold to pure silver. Not only is Monica's work a fusion of precious metals, but her intricate work is also a synthesis of time, where the wisdom of ancient ancestors comes alive by her inspiration and creativity in her contemporary designs.
Monica's work is all handcrafted. "She produces quality pieces with an organic feel to them, and with an absolute commitment to excellence in craftmanship," says Paul Minzenmay, third generation Master Jeweller.
Monica's inspirations are from elements found in the majestic beauty of the land and sea. "We found her unique take on the landscape around her and the inspirations behind her creative pieces to be so refreshing and offering something just that little bit different that is rare to find. We are very proud to showcase her work in our store." Say's Paul.
Monica's collection on offer is diverse in range. From stunning drop earrings, to large pendants, there is something very special in each and every piece. Monica has the ability to connect with and highlight the beautiful features and natural characteristics of gemstones.
"I attempt to capture in metal some of the ephemeral aspects of the land and sea using the 'Keum-boo" technique' says Monica.
Monica has been working tirelessly to expand her range in time for Christmas. Her contemporary designs are very versatile in their ability to be worn with existing silver and gold jewellery pieces. Monica believes that quality jewellery should be accessible to all women and the diversity of her range certainly reflects this.
---
Don't hesitate to see her stunning collection in store at Minzenmay Jewellers today.
Minzenmay Jewellers, 152 Main Street, Mornington
Phone 03 5975 2439