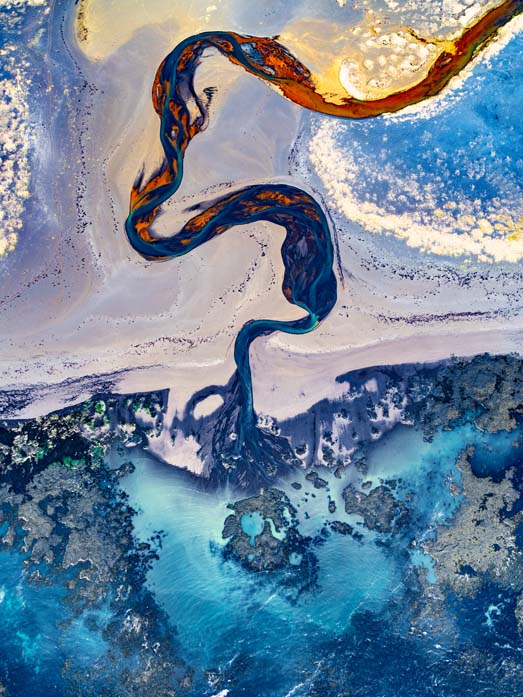 Tom Putt, an award-winning local photographer, who opened his new gallery in Main Street, Mornington early this year, has just added to his awards at one of the most prestigious events of the year – the International Photography Awards.
Held at Carnegie Hall in New York on October 22nd, Tom was announced as Nature Photographer of the Year. Tom's series of aerial images captured in Iceland won first prize in the Nature Category. His image also won first place in the Nature Aerial/Drone Series category.
The International Photography Awards conducts an annual photography competition for professional, non-professional, and student photographers on a global level, creating one of the most ambitious and comprehensive competitions in the photography world today. The IPA recognises photography's leading talents who are creating, shaping and defining the world of photography.
Tom shares, "I was so honoured to be representing Australia at Carnegie Hall, which is billed as The Academy Awards of Photography. I watched legends of the industry be acknowledged including the incredible Annie Leibovitz; a dream come true."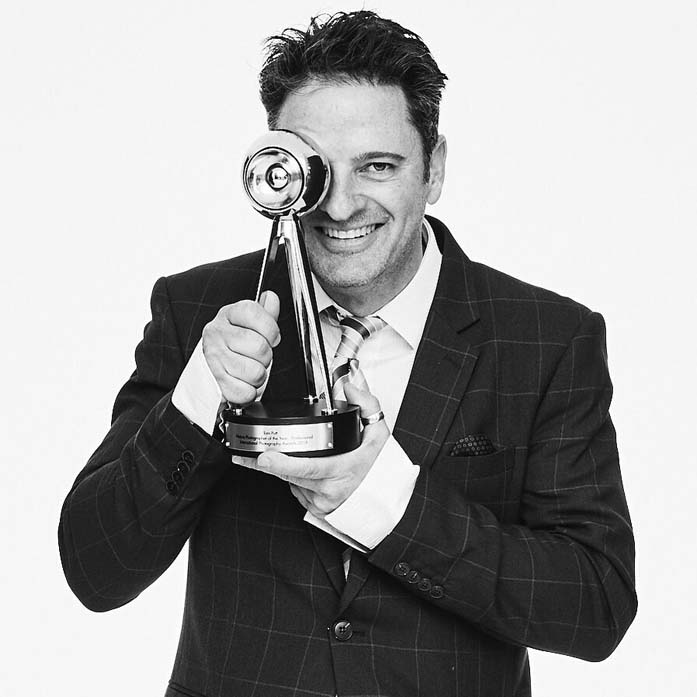 Tom also recently won six awards, four silver and two bronze, at the 2019 Focus Awards, one of the most popular and most valuable amateur landscape photography competitions in Australia.
His current exhibition running at his gallery until 20th December is titled LAKE EYRE and is an intimate look at one of Australia's most iconic landscapes. The 20 large format artworks have been accumulated over three years and 50 hours of flying over this incredible inland lake.
A series of artworks from Kati Thanda, 'Landscapes from Above' invites the viewer to see the landscape of Lake Eyre (Australia's largest lake), as a rich tapestry of animal-like shapes and painted art forms. Normally a dry, desolate land mass, capped artesian springs form martian-like objects and ancient salt beds change colour from rich blues to soft pinks and stark whites. River deltas stretch for miles into the lake, breathing life into the salt when floods arrive. Crescent-shaped moons, formed by hot desert, appear from nowhere, sometimes in their hundreds.
Tom goes on to say, "Never did I think that my first trip to Kati Thanda in 2016 would lead to me spending over 60 incredible hours over this lake. But I couldn't help but go back time and time again to discover new landforms and revisit what I loved about her. I hope this exhibition gives some feeling of appreciation of what I have been lucky to witness."
Pictured: A series of images taken in May 2018 on the south-east coast of Iceland from a light plane.
---
Tom Putt Fine Art Photography is at 1/139 Main Street, Mornington
Phone 0490 055 697