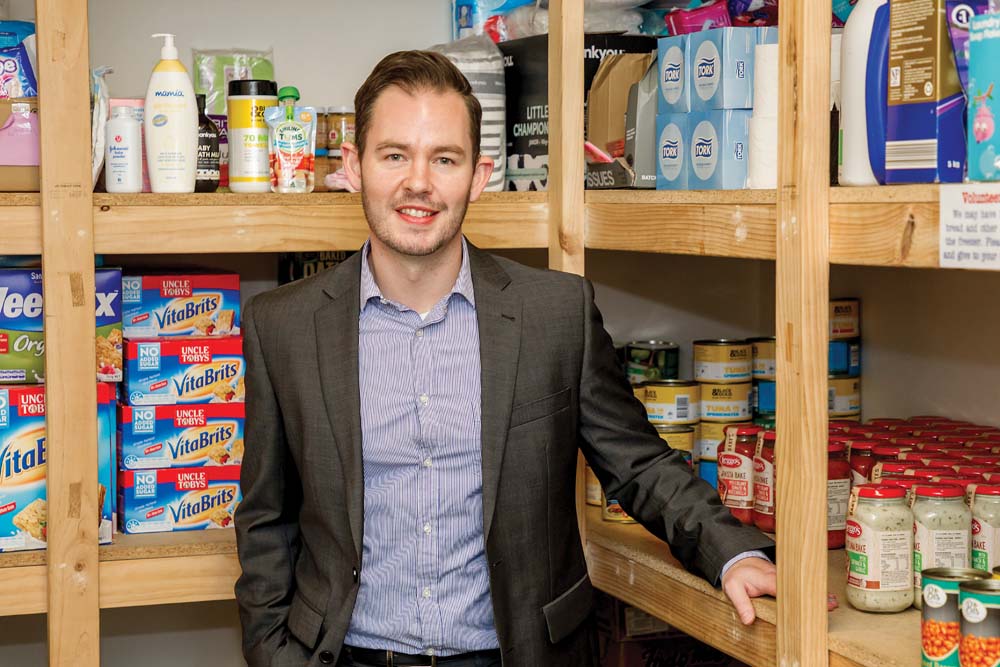 By Melissa Walsh Photos: Yanni
Behind an unassuming brick building in Frankston where cars drive past every day, there is a team of volunteers working tirelessly to help those in the community. With gently spoken manager Steven Phillips at the helm, Community Support Frankston is at the grass roots helping those who are going through hard times. With wisdom beyond his years, and a heart to help, Steven and the team assist local disadvantaged families and individuals experiencing food and financial hardship, especially around the festive season.
"The organisation has been around for 50 years this year. It was originally the Frankston Citizens' Advice Bureau which began offering help in the area in 1968 as a place where those in need could collect food and shopping vouchers," said Mr Phillips, who began volunteering at the centre in his university days.
"These days we offer information, support and advocacy for people who are having issues paying bills and everyday living problems, as well as the homeless. We do food parcels and hampers but our main service is to offer advocacy and practical support for those struggling in the community."
Mr Phillips says there are a huge number of people experiencing financial hardship with numbers coming through the door increasing dramatically over the last few years.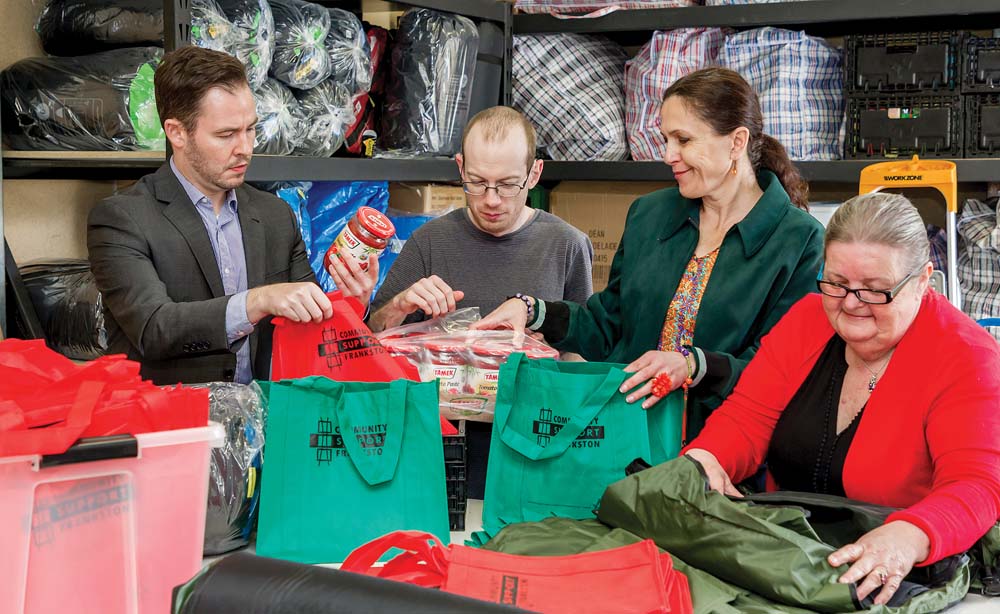 "In the past financial year, Community Support Frankston volunteers responded to more than 12,000 face-to-face assistance sessions, which is a record number of requests for help in our history. They may need financial, emotional and counselling help, and so we sit down with them and work out what is going on. Then we point them in the right direction to get their lives back on track. Some might come for food or a voucher but it's also about how to work out what can be done for each individual, couple or family. We help set people up with everything they might need and will even liaise with companies on their behalf to organise bill payment if required," said Mr Phillips, of the service which had 21,000 enquiries in the last financial year. "Many of us are just three pay cheques away from being on the street."
As one of the busiest agencies in Victoria, Community Support Frankston also makes sure Christmas time can be enjoyed by everybody in the area.
"We do a certain amount of hampers each year and work in collaboration with other community organisations. With the 28th Annual Frankston Community Appeal, we are looking for donations to help local disadvantaged families and individuals experiencing food and financial hardship, especially around the festive season. This is an opportunity to support the work of our volunteers by helping us raise funds to purchase non-perishable food items, vouchers and other goods for volunteers to pack into festive hampers and provide to severely disadvantaged people as part of our emergency relief program," said Mr Phillips. "Our organisation works in conjunction with other local emergency relief, and welfare agencies and special development schools in Frankston so more people can be assisted with fairer allocation of donations, it also enables us to stretch our combined limited resources."
Last Christmas, Community Support Frankston coordinated the distribution of 580 festive hampers and provided assistance to more than 1742 people – including 978 children and 764 adults, experiencing financial hardship in Frankston.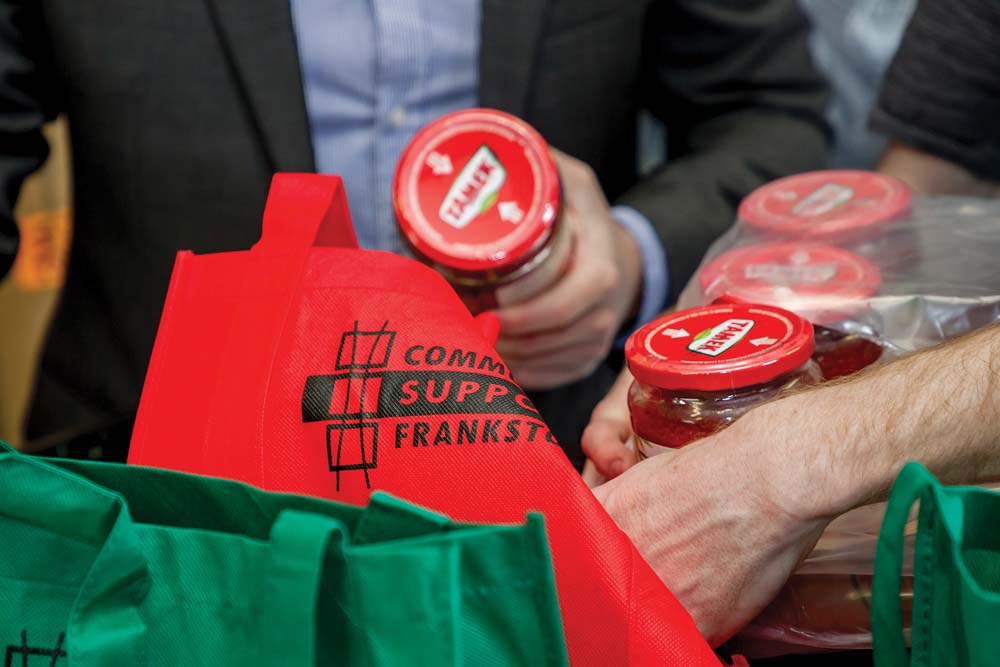 "Since 2010,  4,031 festive hampers have been distributed to assist close to 10,000 Frankston families and individuals in need of help," said Mr Phillips. "Outside the festive season, donations may also be used to assist disadvantaged people with essential material aid such as food relief as there is always someone in need."
Mr Phillips says that, while the organisation is proud to have reached the five decade milestone, there is still a lot of work that needs to be done.
"With the number of people coming through our doors increasing all the time, there are still so many people in Frankston experiencing financial difficulty. Any donations are gratefully accepted and for those interested in volunteering, they will be put through nationally accredited training to provide support to people with complex needs. Last year our volunteers contributed 15,372 hours into services that aim to make life better for people in Frankston. There is nothing more rewarding than making a difference in a person's life."
---
To donate or find out about volunteering, or for those needing help in the community, Community Support Frankston is at 35-39 Beach St, Frankston.
Phone 9783 7284.