By Melissa McCullough Photo Yanni
Observing seven-year-old Alexandra (Alex) Bacon's bright and spunky disposition, you would never guess that the road leading to today was as bumpy as it has been. After she was born Alex's family had no idea of the emotional rollercoaster they were about to ride.
When ten weeks old, Alex was diagnosed with a life-threatening condition called Biliary Atresia, in which the ducts that carry bile from the liver to the gallbladder are either absent or fail to develop normally. Bile is then trapped inside the liver, causing irreparable damage. It was a devastating diagnosis for her family.
Alex became a patient at the Royal Children's Hospital and when three months old she underwent a Kasai Procedure, which surgically bypasses the failing bile ducts and prolongs the life of the liver.
Despite the surgeon's best efforts, Alex's liver was damaged beyond repair and she needed a transplant to survive. Due to her extensive liver damage, Alex failed to gain weight and developed Osteopenia, a condition where the bones become soft, causing nine fractures in fourteen months.
Another setback occurred when Alex began to have respiratory arrests. Her longest arrest was a gut-wrenching fourteen minutes. Sondra, Alex's mum recalls the terrifying situation, "She started choking in the RCH clinic waiting room and before I knew it, she turned dark blue and stopped breathing. Our gastroenterologist, Dr George Alex, came running down the corridor and actually resuscitated her himself.
From there Alex was taken to the Paediatric Intensive Care Unit where she was intubated for further tests to be completed. Alex was then diagnosed with Tracheomalacia, which meant the cartilage in her windpipe hadn't developed properly, causing her tracheal walls to collapse and prevent breathing.
"It was incredibly overwhelming to meet with so many specialists and realise that she had developed another condition as a result of her failing liver. In order to be able to have the transplant she had to undergo a tracheotomy which was another major operation. It was the most stressful time of our lives but we knew we were in the best hands at the RCH", says Sondra.
Alex spent a week recovering from the operation when her family were told there was a healthy liver available.
Across town in another Melbourne hospital Julie Wilson's 18-year-old son Brodie had tragically passed away after having an asthma attack. Many years earlier Julie had signed up to be a donor and had the discussion with Brodie. She knew Brodie's wishes and made the life-saving decision to donate her son's organs.
After fourteen long months the Bacon family received the call they had been desperate for.
"When we were told there was a liver available we just cried and cried. We thought of the family who had made the hardest decision to give our little girl and others another chance of life. It was such an emotional time and mixed feelings of relief and sadness".
After being in the operating theatre for nearly fourteen hours, Alex's marathon surgery was a success. "Seeing her after the transplant was very overwhelming, but we were ecstatic and grateful that it all went well," recalls Sondra.
Six years passed and Sondra joined the Donor and Recipients Group Australia on Facebook. Julie had also joined the group after Brodie's passing hoping to connect with his recipients. Julie came across a post asking people to type in their transplant anniversary. Since organ donation must happen as soon as possible, Brodie's date would match that of his recipients. Julie couldn't help but scroll through and check the dates. There, she found Sondra's comment with the same numbers.
The matching dates could not be ignored. The two women exchanged private messages and got to know each other over the phone.
At present in Australia, donor families can send letters to the recipient family through the organisation Donate Life. However all personal information including the name, age, and sex of the donor is removed.
The two women decided that if Sondra sent the anonymous letter to Donate Life, and if Julie received it, that this was definitely not a coincidence. Three weeks later, Sondra's letter arrived at Julie's.
Through the power of social media via The Donor and Recipients Group Australia page on Facebook, the two families have connected and have met up. The two families' bond was immediate and everlasting. The emotional experience of meeting in person left the Bacon family at a loss for words. Without the selfless act from Julie's son, Alex would not be alive today.
Alex has become only the 50th person in Australia to meet her donor family. "It's a very unique experience to meet our donor family, and be able to say thank you to Julie face to face as most recipients  never get a chance to do that," says Sondra. Seeing Alex doing so well is also a big part of Julie's healing and she is understandably proud of her son.
"Brodie saved Alex's life, and other people's lives too. It's the greatest gift that anyone can give. Brodie is part of our family and he's our hero now. His legacy lives on in Alex and others.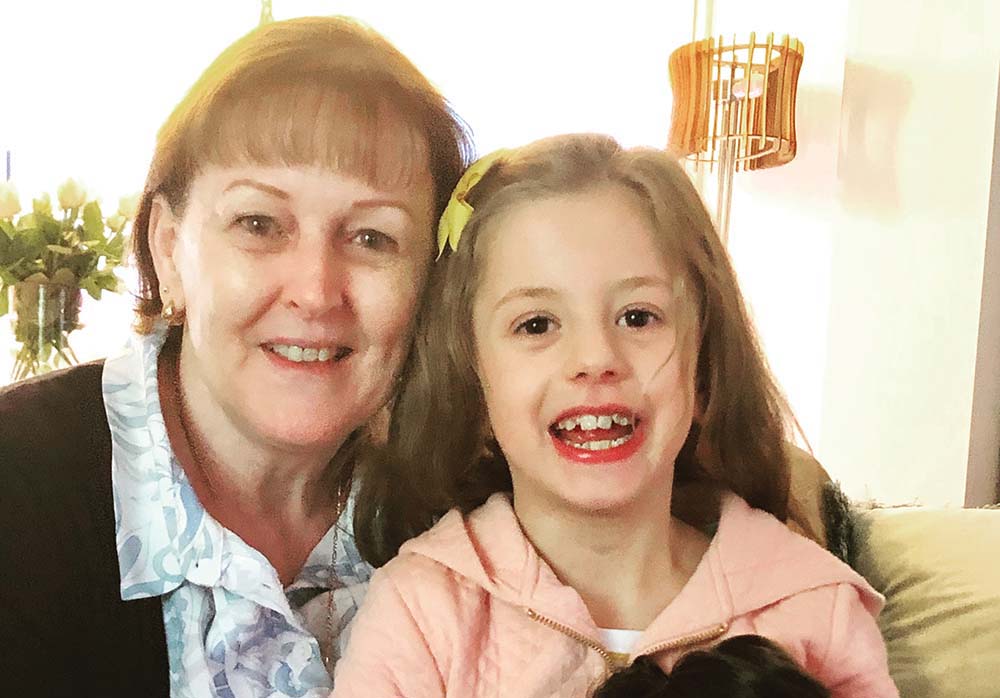 Alex now has a new lease on life and continues to visit the RCH every six months for check-ups.
---
As well as sharing your wishes with your family about donation it is important to register at www.donatelife.gov.au/register-donor-today
---
One organ and tissue donor can transform the lives of many people. Australia is a world leader for successful transplants. The donation rate has more than doubled in recent years, but there is much more that can be done.
Did you know?
Around 1,400 Australians are currently waitlisted for a transplant. A further 11,000 are on dialysis; many of them would benefit from a kidney transplant.
In 2018, 1,782 lives were transformed by 554 deceased and 238 living organ donors and their families.
In 2018, more than 10,500 Australians benefited from eye and tissue donation.
The majority of Australians (69%) are willing to donate their organs and/or tissue when they die.
In Australia, 90% of families say yes to donation when their loved one is a registered donor. This compares to the national consent rate of 64%.
If our national consent rate reaches 70%, Australia would be in the top 10 performing countries.
One in three Australians are registered donors despite the majority (69%) believing that registering is important.
While the majority of Australians (71%) think it's important to talk a with their family/partner, only half (51%) of Australians have discussed whether they want to be a donor.
Of the 36% of Australians who feel confident they know if their loved ones are willing to be a donor, 93% say they would uphold their wishes.
Source: donatelife.gov.au
---