By Joe Novella  Photos Yanni
Meaghan Densley began her life-long love affair with sport at the age of eight when her mum took her and her twin brother down to the local Frankston Yacht Club and enrolled them both into sailing programs, and she's been there ever since. Her leadership qualities shone through from an early age with Meaghan running the club's 'Learn to Sail Program' in her late teens, and then joining the committee of the club at age twenty-one. From there, it was a stellar rise to the position of Club Commodore in 2013 at the youthful age of twenty-six, making her the first female Commodore of her club and the youngest female Commodore ever in the state.
Quite an achievement.
The journey to the top was not without its challenges. While Frankston YC was generally a supportive environment, it wasn't always the case when Meaghan represented her club in the wider sporting community. "When I attended meetings, people automatically assumed I was there to take the minutes and not to take charge." She was also often treated differently to male colleagues, explaining that, "I was often ignored in conversation and when I was addressed directly, I was often addressed as 'love'. One particular man told me that I should step down because, 'Women, genetically, are not made to lead'."
How did she overcome these prejudices? Determination, hard work, results and strong mentors. "I was lucky to have great mentors," Meaghan said. "Strong leaders, both male and female, that I could lean on when times were tough and who generously offered their time and support. And that's exactly what I hope to do for the next generation coming through, to give back because so much was given to me. To let the next wave of female leaders know that if they have the courage to jump in there will be people like me ready to help, guide and support. To have their backs so to speak."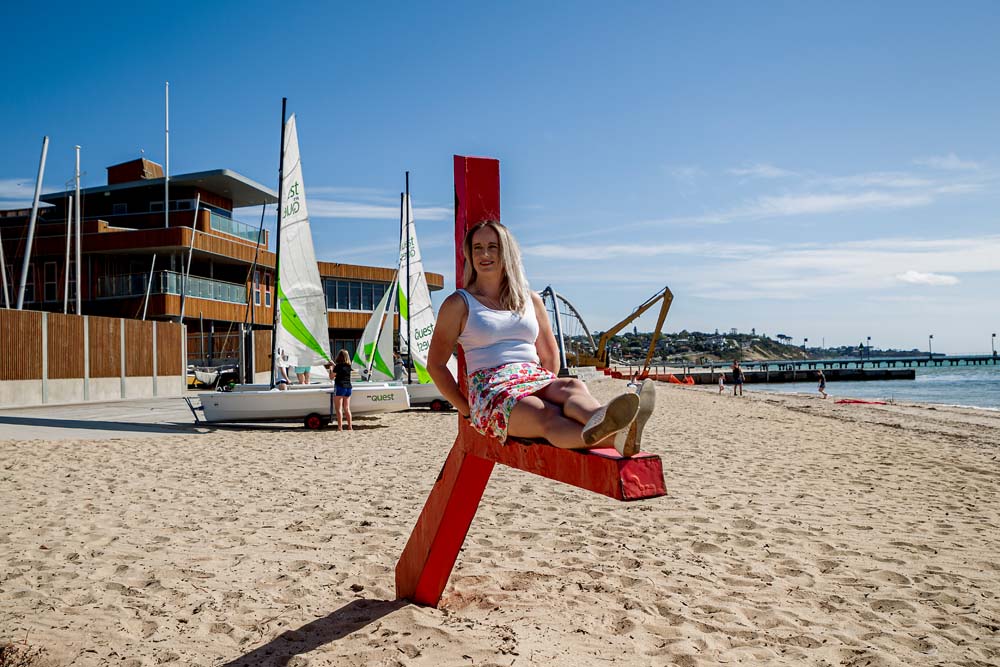 At twenty-seven, Meaghan added the General Manager's role at Cheltenham Golf Club to her resume and again faced challenges from members who doubted someone so young could have the leadership capabilities to move the club forward. But she did, with the help of her previous leadership experience and support from mentors. She now works for Golf Australia as a Regional Development Officer, working with the golf clubs on the Peninsula to help develop their youth and women's programs.
"This may sound strange," Meaghan said, "but in my opinion as I travel around the Peninsula working with clubs, I find the biggest challenge for women in sport is, well, women. We don't tend to put ourselves first, we put our children first, our partners, our families. We don't ask for help from those around us to allow us the time to go and participate. And a lot of women that are playing sport are not helping to bring the next generation through because they had to do it tough to earn their right to play and everyone else should have to do the same."
But times are changing according to Meaghan. Sporting bodies are increasingly aware of the importance of growing the number of girls and women participating in sport, for healthy living reasons and to ensure the longevity of their sport. Meaghan's work with Australian Sailing and Golf Australia has given her confidence that the sporting community will have many more girls and women playing sport in the future, with both bodies providing funding for staff and equipment that focus on girls and women's sport.
And not just females playing sport but in leadership positions within sport. All over the Peninsula right now there are women leading clubs, soccer clubs, football clubs all sorts of clubs. "The landscape is changing," Meaghan explained. "There are courses to develop female leaders in sport such as Sport Australia's 'Women Leaders in Sport Program' and funding available for women to attend these courses. We also have governing bodies like Vicsport mandating that 40% of the boards of peak sporting bodies must be women. So change is definitely starting to happen."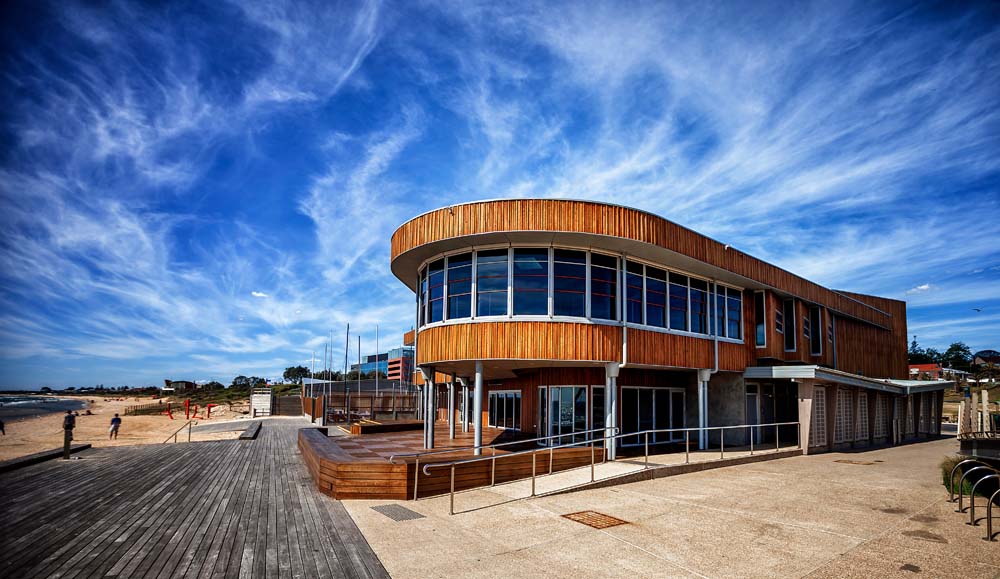 Meaghan hopes that one day the playing fields, beaches and clubs of the Peninsula will be full of men and women, girls and boys, all enjoying their sport. She is actively working towards that goal in her role at Golf Australia. "I hope that I can be an agent for positive change for girls and women in sport by developing programs at the sailing club and on the golf course that eliminate barriers and encourage more women and girls to at least try playing sport. My mantra is, jump in and give it a go, you don't have to be good at it, you just need to have fun."
Meaghan certainly lives by her own words. She has definitely jumped in and given it a go, overcoming hurdles and pushing through barriers to show the way so that others may follow her lead. Even the biggest hurdle of all, the onset of her diabetes three days before her Year 12 exams, could not stop her from following her passion for sport and leadership.
"Diabetes has challenged every aspect of my life. There have been periods where I have wanted to give up and just stop, but I didn't. I figured I could sit on the couch and ask 'why me?' Or I could make the most of the situation. I have learned to live with diabetes and not let it rule my life."
Indeed, Meaghan Densley has not let diabetes rule her life, showing the type of courage that has helped smash stereotypes, crash through barriers and maybe, just maybe, inspire a whole new generation of girls on the Peninsula to play sport and become leaders in their chosen sport.