Dromana Habitat is an artisanal precinct celebrating the eclectic mix of makers and producers calling the Dromana Industrial Estate home, putting this abundant pocket on the map.
You'll find a tasting room and bar from the sparkling masters at Rahona Winery, a hidden cellar door by family-run winery Rhino Tiger Bear and a one-stop-shop for ocean-fresh offerings from Peninsula Fresh Seafood. Plant lovers will enjoy Verdant Dwelling and the oh-so-aromatic Red Hill Candle Co. Wander about the offerings at Bass Surfboards and Everwear Denim. Take home some delicious cheese from The Vegan Dairy and Boatshed Cheese. Not to mention, the well known TWØBAYS Brewing Co, Bass & Flinders, JimmyRum and Jetty Road Brewery to explore.
Leave the freeway and find the source at Dromana Habitat.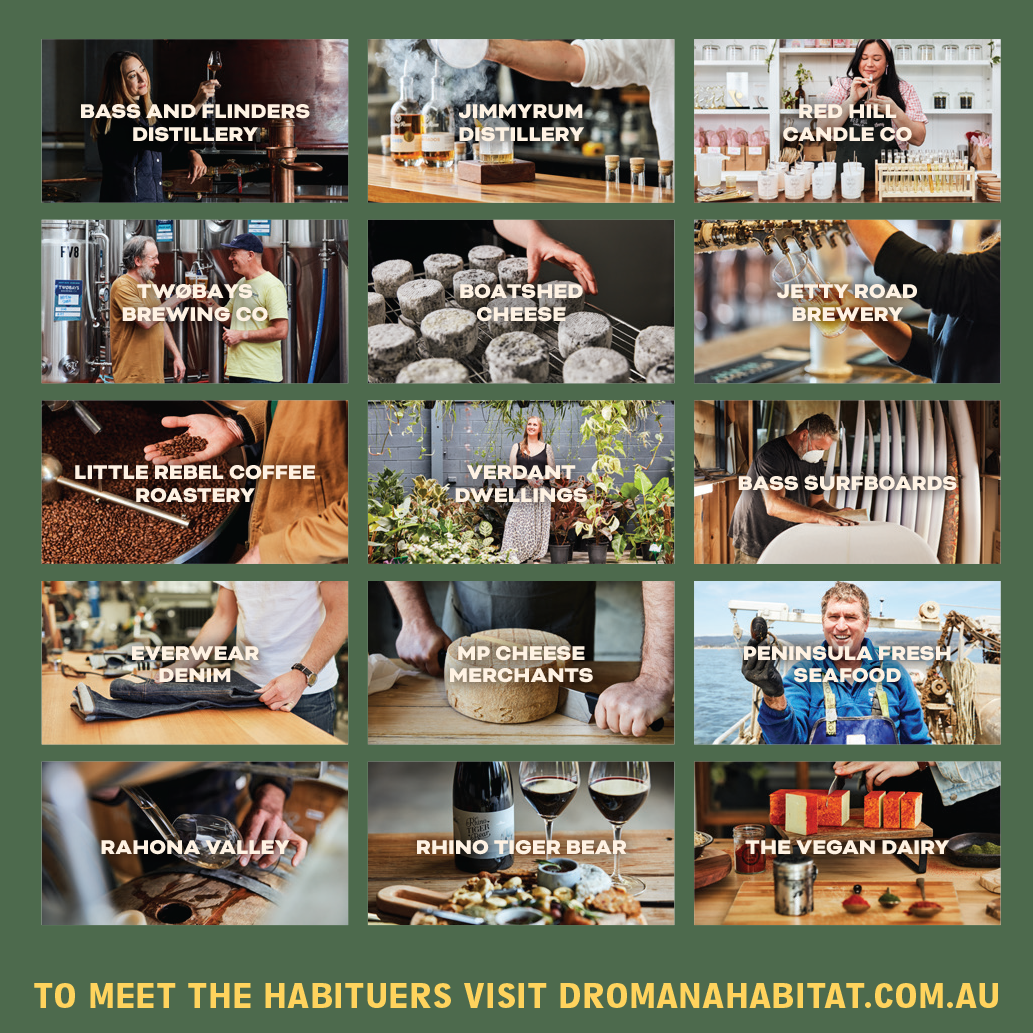 ---
Insta: @dromanahabitat_
Business opening hours and encounters: