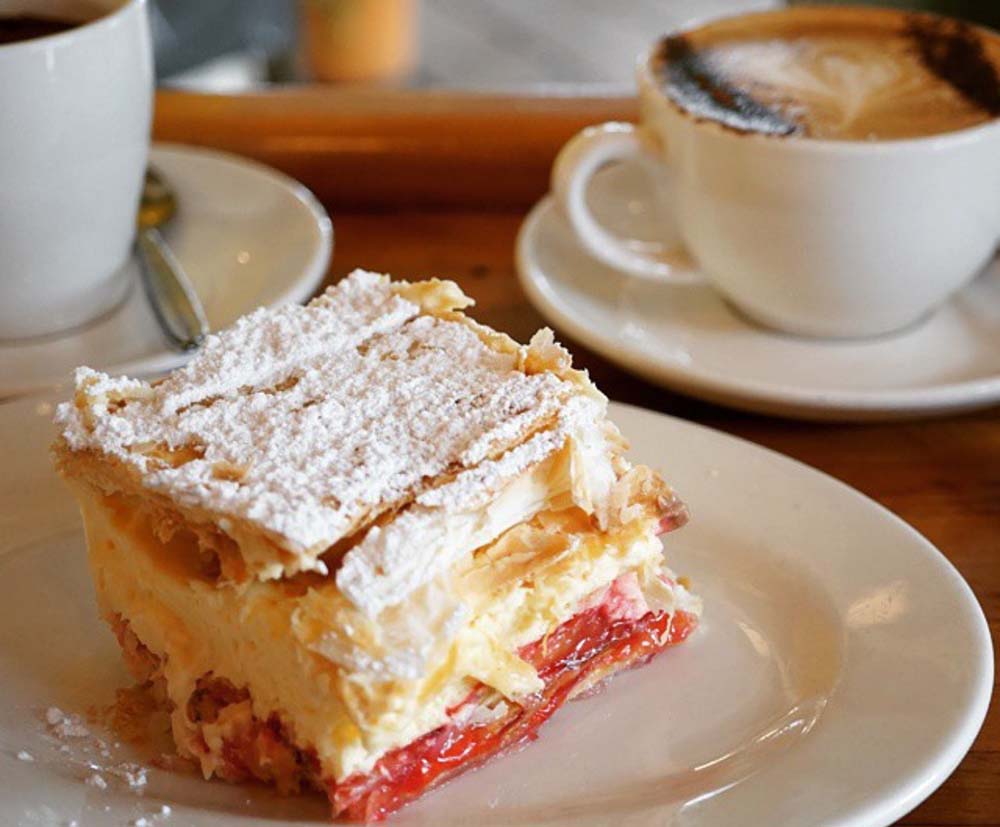 The home of Sorrento's famous Vanilla Slice, Just Fine Food, will reopen its doors in September as the Vanilla Slice café.
To celebrate the new name and renovations, the Vanilla Slice Café is holding an eating competition like no other. Melbourne's best competitive eaters will line up with greedy amateurs hoping to be crowned the Vanilla Slice Champion.
Sean G, owner of the iconic café said, 'With the help of Billy Boyd, founder of Competitive Eating Australia, we have got an impressive line-up of competitive eaters that are willing to take up the challenge of eating as many of these very rich slices as they can in 10 minutes. It's not easy to eat these quickly, the pastry is crispy and the filling soft. It's going to get very messy."
Whether you call them 'gâteau de mille-feuilles' or 'snot blocks', stuffing them down your throat as fast as you can for ten minutes is no easy feat, even though there is a prize of $100 for the winner and bragging rights as the Vanilla Slice Champion.
If you prefer to eat your Vanilla Slice in a more sophisticated manner, these iconic Aussie treats will be freshly baked and ready to purchase with a percentage of sales going to RUOK? Day.
---
The Vanilla Slice Café is located at 23 Ocean Beach Rd, Sorrento.