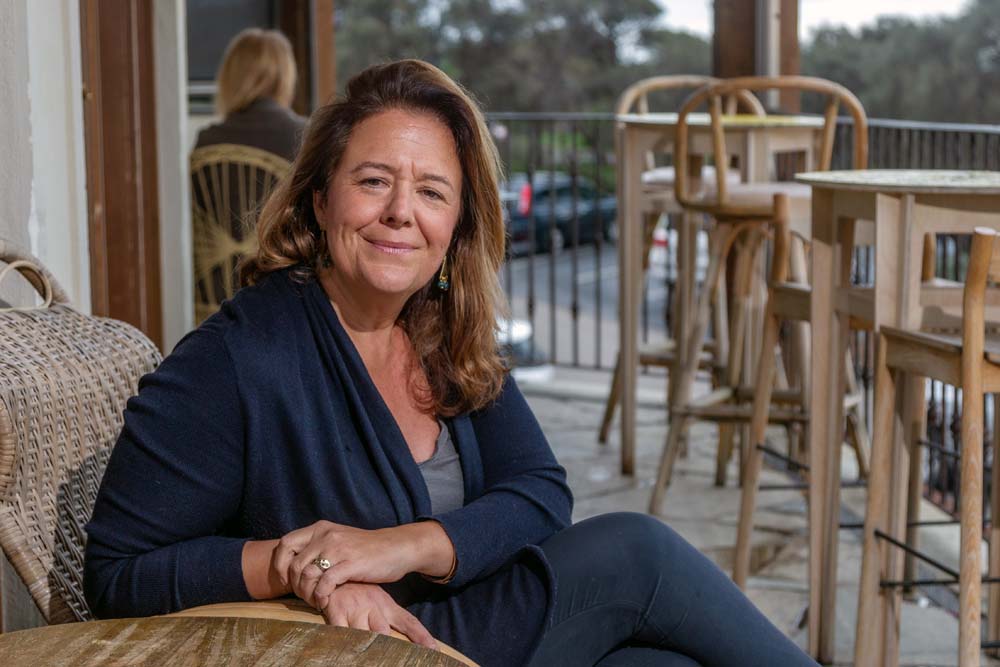 Lyndal Barnes has been in hospitality for her entire life, from working overseas in kitchens to having her own restaurants in Melbourne and on the Mornington Peninsula, including her beloved Mt Martha restaurant and wine bar, Mr Curtis. While the peninsula girl has travelled extensively, her favourite place to cook is at her restaurant upstairs which she started seven years ago.
"I just love living on the peninsula and being able to work here is a bonus," said Lyndal, who is passionate about bringing tasty dishes to the peninsula. "I cook every day and am constantly looking for new and exciting ingredients to add to our menu. I particularly love Asian flavours and travel to Springvale to get authentic ingredients."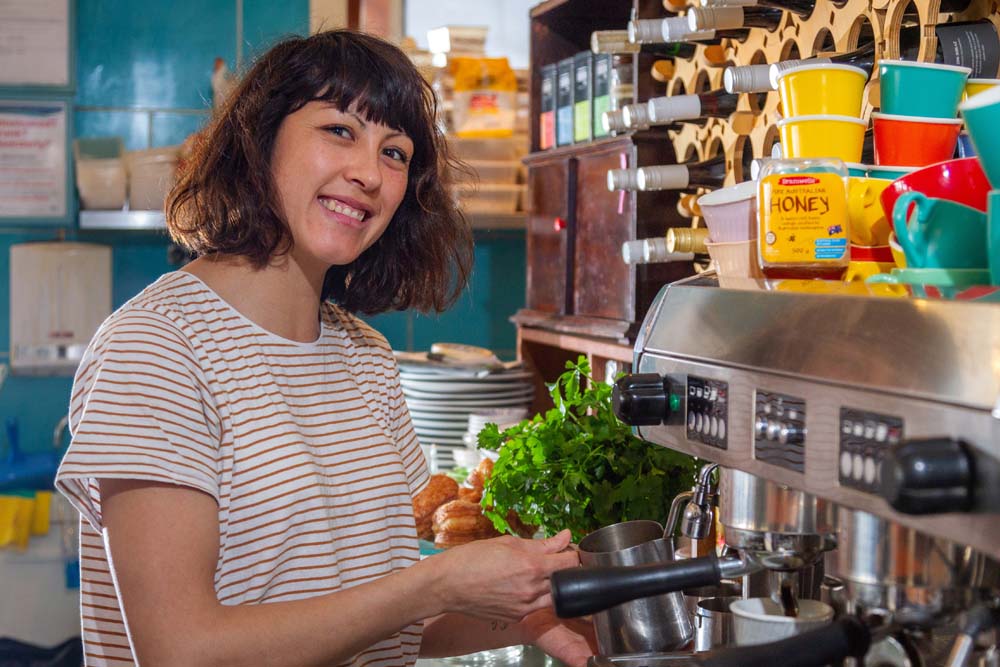 The tapas style menu at Mr Curtis includes mouth-watering delights like the favourite mini ginger chilli chicken burger with chipotle and mango chutney, the grilled saganaki, and Spanish prawns. All of the dishes are good for sharing.
"We have certain dishes that we keep all year long and some people come here just for those. I love things like our tostadas which are light and delicious, made with avocado, shredded chicken, mayo, black beans and jalapenos. They have just a touch of spice and lots of fresh ingredients," said Lyndal. "One of my other favourites is the lamb cigars, fragrant lamb mince wrapped in filo pastry with a mint yoghurt dressing.
Describing the restaurant as a home away from home, Mr Curtis has been named after Lyndals' youngest son, Curtis. "As a baby he always looked older so we nicknamed him Mr Curtis," she said with a laugh. "The boys love coming here after school sometimes. In fact it is like their second home."
With hospitality in her blood, the former owner of Brass Razu saw all the scaffolding around the building one day and decided to find out about the venue. "It was just being built and originally designed for offices but I thought it would be a great restaurant," said Lyndal who has run kitchens internationally and saw a gap in the market in Mt Martha.
For Lyndal, it is all about good quality ingredients no matter what the dish."We only use free-range meat and organic breads as the quality of ingredients is paramount to the taste of the dish," said Lyndal. "We do a lot of Asian menu nights, where we do my favourite which is papaya salad. It is refreshing and zesty with a bit of bite. We also do the authentic Vietnamese spring rolls in lettuce, and add a touch of Middle Eastern flavour on our Moroccan nights."
"We are all cooks here and get in and help each other. Because the kitchen is so small it has been an evolution of food. We make our own pastes and do curry nights every Wednesday. The left over curry paste is used in our burgers."
Mr Curtis is upstairs over looking the bay. It is a great place for a light meal, cocktails with friends and has a good selection of local and international wines.
Recipe
TOSTADAS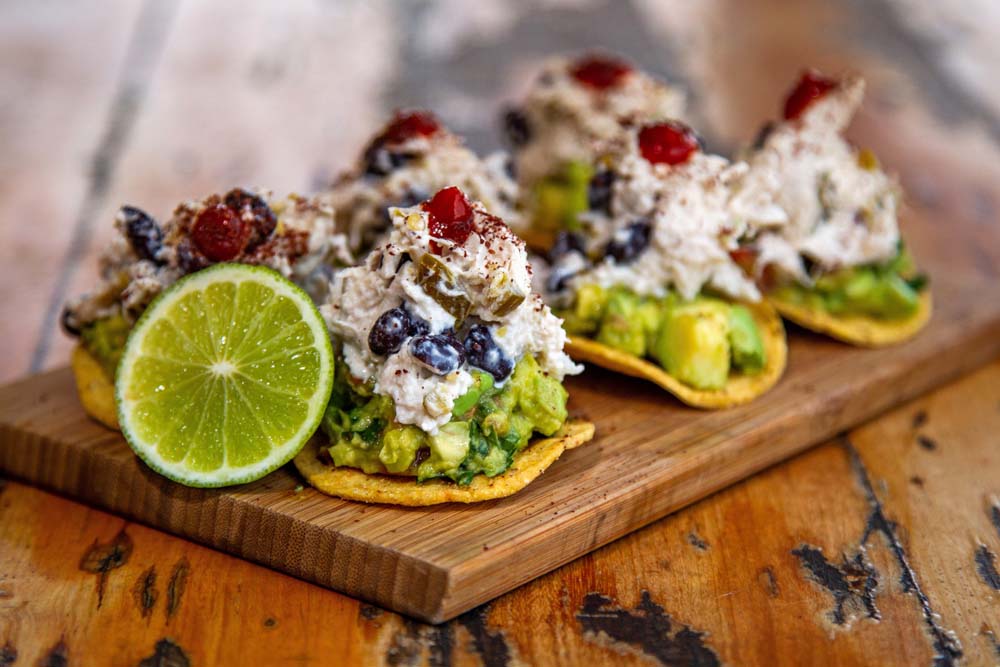 Ingredients
1 packet round corn chips
Guacamole base:
½ bunch coriander
¼ red onion
Splash of tobasco sauce to taste
Juice of 2 limes
Pinch salt
2 avocados chopped
2 tomatoes chopped
Tostada chicken:
1 poached chicken breast (pulled apart)
1 cup black beans (already cooked)
1 cup of diced jalapenos
2 tablespoons jalapeno juice
2 tablespoons lime juice
4 tablespoons of whole egg mayo
Pinch salt
Method
Mix chicken with all ingredients
Place guacamole on a chip
Place tostada mix on guacamole
Top with a dash of sriracha sauce
---
Mr Curtis is at 4/42 Lochiel Avenue, Mount Martha
Phone 5974 3637